Alexa Simos, a senior at Pratt Institute, is attempting to spread positivity into the world, starting with the Alexa's Happiness Project that she began over her last semester. Though Simos is originally a painter, she used embroidery as the medium in this project.
Simos' project aims at spreading positivity vibes through embroidery clothing. She takes inspiration from what others view as positive, using Facebook to ask her friends for what made them happy and then decided to use those images in her work. What started up as a simple Facebook message has become a successful business venture.
Kayla Morosco: Can you explain to readers the positivity project?
Alexa Simos: I started the project because I was focusing on ways to be stress-free and positive in my life. I wanted to do in a way that I could create products and share them with other people and spread those good vibes to people as well.
I wanted to do something I used to love when I was a kid, which is hand stitching. I was really crafty as a kid, so I brought that back and started doing all these product designs. Using imagery that focuses on little thing that makes people happy.
KM: So how did this come together?
AS: I started a Facebook post that got tons of comments, around a hundred to be exact, from people and many themes came up. Like coffee, birds, sunshine, sunrises, sunsets and kids.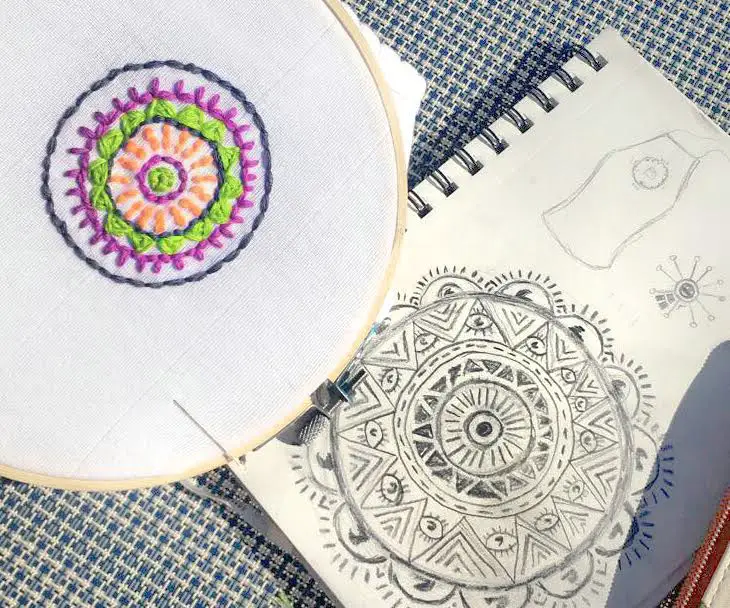 KM: You seem to have gotten a lot of responses, what were your favorites?
AS: There was this one kid, but I didn't end up using it. He said that there was this bread shop that gives free bread samples in the morning on his commute.
There were some that were super scripted and some that were super personal. I was surprised at the response I got. Some of my favorite ones were people talking about the feeling of connectedness between people. A few people said when a person reaches out to you who you haven't really spoken to in a while, but they are asking how you are doing.
KM: I know this project was personality related to your own stress, what made you want to expand this to other people?
AS: Everything I do, the reason I create this is for the enjoyment of other people and to make an impact and a connection with other people, even if I don't know that I'm doing it.
I'm a painter, graphic designer and in communications designs, so it's all about spreading ideas and sharing that with other people is so important. Everything I do is an outward thing. So, of course, my project started from a personal thing but I wanted it to become something that could be shared with other people.
I love that response when people see this stuff; they are really excited about it. They think it's really cool. I've sold a lot of hats already, which is awesome.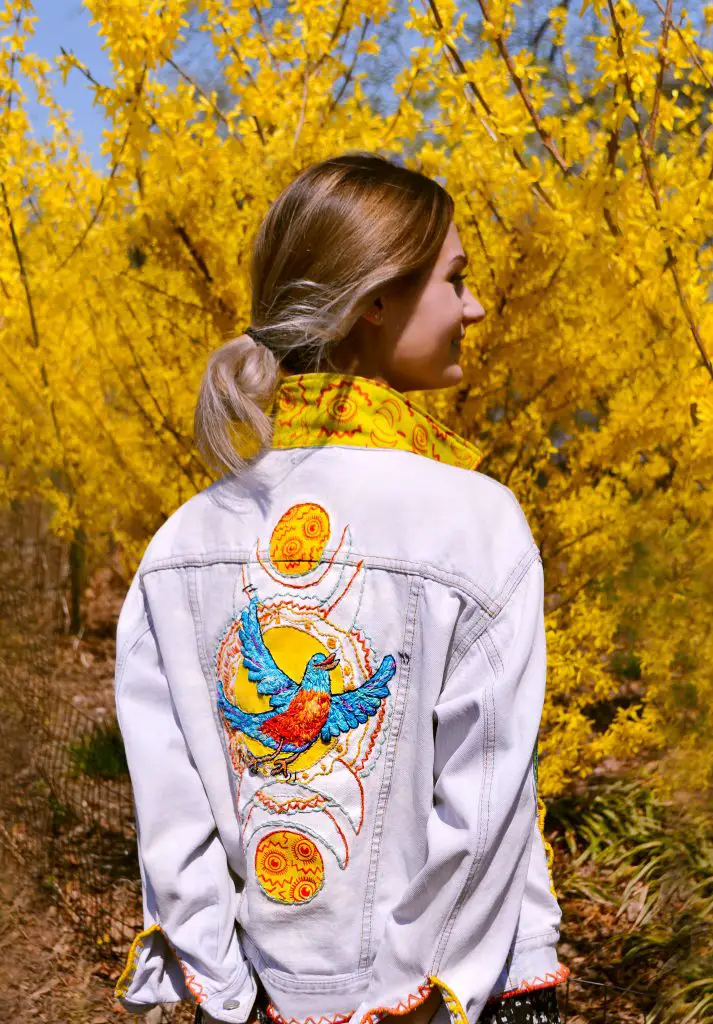 KM: I know that you suffered from a recent illness and that this event influenced you starting this project, can you please describe this process?
AS: It was a combination of a lot of things. I've always been really high achieving. I started out my career at Pratt, a very rigorous school, and if you're here, it's because you have a passion and because you want to do well in the field. I've also been working, and I had a difficult semester.
I was working 25+ hours a week, I work at Nasdaq, and with school, I was taking 18 credits liberal arts classes and senior thesis classes. I also did 14 editorial meetings. It was a lot of balancing, and I just got run down.
Over break I was dealing with the stress and mental toll it took on me, I knew I couldn't go through that again. I wanted to end my last semester with a bang, but also focus on mental health a lot. I also wanted to do something with product design, so it can potentially be reproduced.
KM: I know also this project is focused on young women. Could you explain why it's important this is important?
AS: I knew I wanted to make a product for people, women specifically, that were in high school through there twenties. I wasn't really a conscious decision it just evolved into it.
It might have something to do with the fact that the media there has been such attention to strength and women. I've always been a huge proportionate of that. I think it's a really fun demographic, I tend to design products for that age group.
KM: There are many ways as an artist to go about spending positivity, what was it about embroidery that made it unique for you?
AS: It's really cool to manipulate these products. I literally went to a thrift store, found a jacket that spoke to me and then I designed fabric, and everything relates to each other. I had an initial sketch for the jacket but it in evolved into an art piece.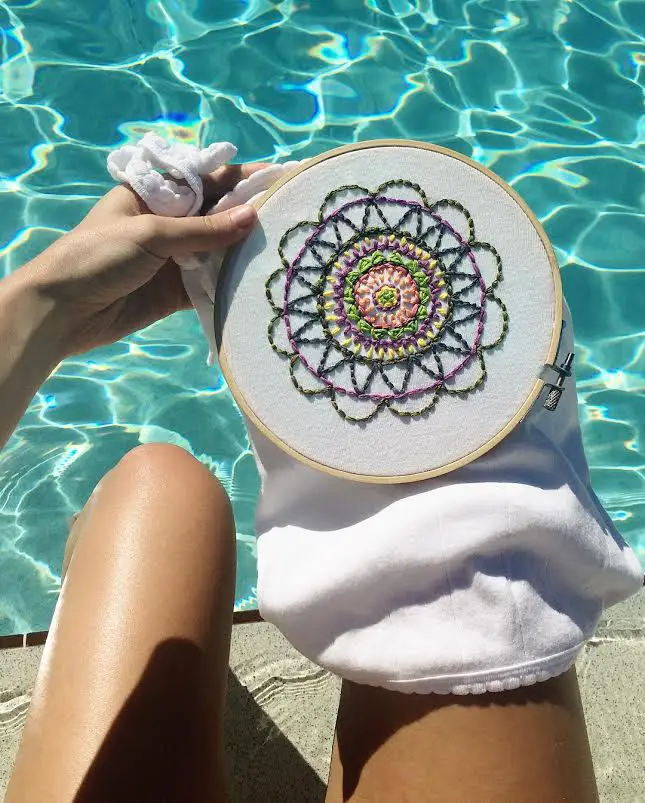 KM: When did you learn how to embroider?
AS: I've always been into doing things with my hands, so probably second grade. I've always been drawn to the fashion side of things. I worked at DKNY (Donna Karen New York), it was fun bring back that. I still have a pair of shorts that I embroidered from high school.
KM: How has social media helped grow your business?
AS: It kick-started it for sure. I have been posting on Instagram, and all my sales have been made through Instagram. I don't have a website yet, but that's the next step after I graduate. It started on social media and then it turned into actual profit on social media.
KM: What's the future of this project after graduation?
AS: I'm definitely going to keep producing things and there are tons of imagery I didn't have time to explore. I'm going to start selling on a larger scale, in a way that's not so time-consuming.
I have to mechanize it; the jacket back embroidered panel took 150 hours. I want to do more large-scale designs like jackets and figure out a way to do turn them into actual products based on these prototypes.