Candace Lee Camacho, a Queens native and senior at New York University's Clive Davis Institute of Recorded Music, is developing and expanding her music presence throughout her college years.
She's already on Spotify under duendita, her stage name, and other online platforms, such as SoundCloud, that let her reach more listeners. On her YouTube Vevo account, she has two music videos up of singles from her debut EP called "direct line to My Creator."
Ever since she can remember, music has been a part of her life, especially because her parents introduced her to different artists while she was growing up. When she was younger, her mother would play Donna Summer, and her father played a lot of hip-hop. As a result, Camacho says, "[Music] was always around."
Camacho also recalls that she has always sung, and growing up, her parents would get her instruments. Ultimately, she gravitated toward playing original work over covers.
Before she reached NYU, she didn't take any professional singing lessons, which is shocking if you've heard her voice. At the same time, it's not surprising because her voice has such a raw quality to it that makes listeners feel the emotion in their core, which is something that can't be taught.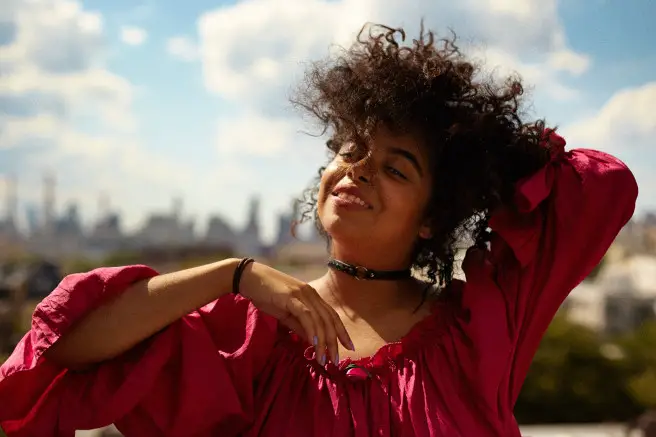 Back in high school, she found her stage name, duendita. The nickname comes from an essay by the Spanish poet Federico Garcia Lorcashe that she read in one of her classes. She says, "In the essay, he talks about the spirit of the Duende as this spirit who gives artists a dire need to explore themselves, and it's the reason why art exists." Ever since then, the name has stuck with her.  
High school was also the time when she applied to NYU's Future Music Moguls, which solidified her choice of going to the university. She says that she went to NYU because of the program, and knowing something like it existed was surreal.
The 14-week program is for high school freshman, sophomores and juniors from lower socioeconomic backgrounds in New York, and it teaches students about the creative process behind writing and recording songs as well as the behind-the-scenes business decisions.
Every student is expected to make certain career-based decisions during the college application process, and Camacho was no exception. She recalls, "When applying to college, it kind of was my only choice because I knew that I wanted to sing."
Through different programs at NYU, she was able to learn important skills, such as how to produce, which ultimately provided a sense of independence and contributed to the persona of duendita. NYU has given her the knowledge to express herself better, which actually helped her create her album. In fact, she started recording it at NYU.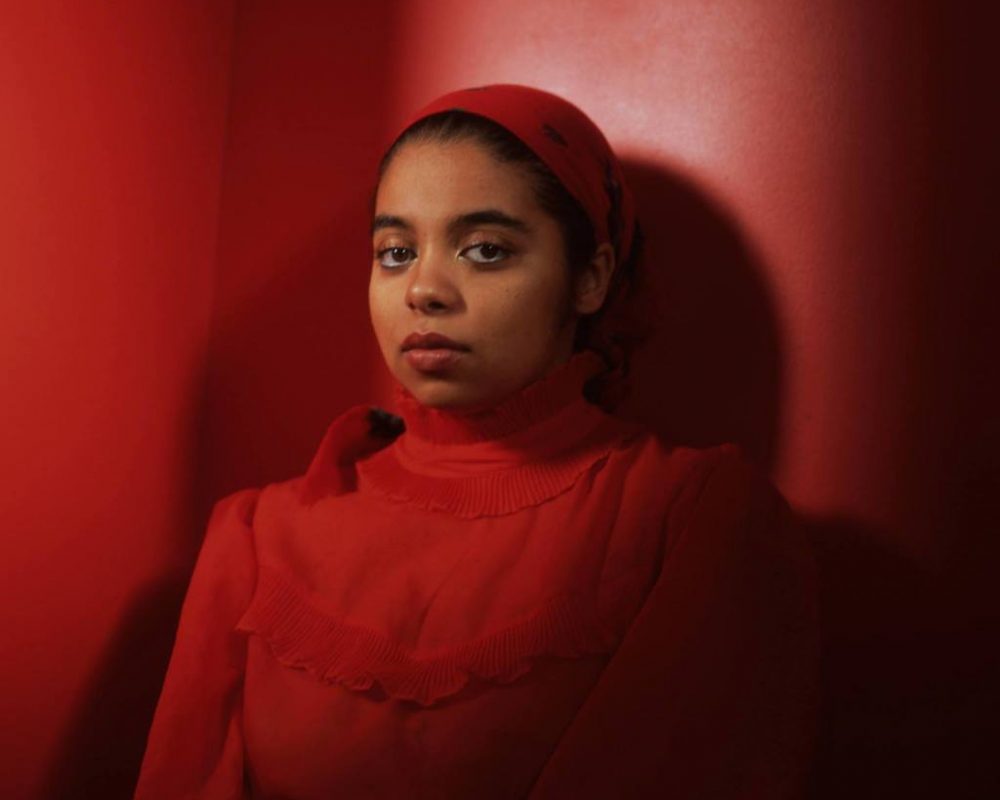 This past fall semester, Spotify approached her to be one of the five artists in a commercial for their new app, Spotify for Artists. The app allows artists to check new statistics, identify the demographics of their fans and talk to their listeners. Additionally, it makes an artist more accessible to their fans, which can create a better bond between a fanbase and singer.    
Camacho is finishing her last semester abroad, living in a studio with everything she needs and doing an artist residency in Germany. This allows her to live in a new environment away from other obligations in order to work on her thesis.
While in another country, Camacho has the chance to immerse herself in an unfamiliar community and explore her craft, which she has done by getting in touch with the music scene in Germany. She says that right now, it's important "to have a global perspective," which is partially why she decided to do her last semester in another nation.
After arriving in Germany, she was involved with a welcoming society and was able to "[find] a really dope community of artists in Berlin." Also, through this community, she has been able to set up gigs for herself.
In fact, March 1 is the date of her next show at Berlin's Marie Antoinette — an event and party location — and March 3 marks the date of a show at Prince Charles Nightclub and Bar. Even in a foreign country, she's able to find a way to sing and work with a local band in Berlin.  
Currently, she is releasing singles from her debut EP "direct line to My Creator." "Pray" came out in Jan. 2018, and "i'ma get you" just came out a few days ago. She says that she's working on more, and there is a fixed schedule for when she will release other singles, which is something to look forward to.
Unlike any other artist, she writes her songs in a way that is unique to her. She says, "sometimes I don't even know what my songs are about until it happens to me." Usually, the meaning of a song will hit her at a later time, and she'll recognize what the song is about once she has a certain experience.
Interestingly, she notes that she doesn't even feel in charge of the writing process because her songs just flow through her. To describe the feeling, she says, "I draw it from somewhere that I don't know [or] remember, like ancestral or something."  
In her two released singles, she has the same production team, who happens to be her best friends from Queens. They went to different schools, but their common interest in music brought them together. The familiarity of working with people she knows is beneficial because they all understand her. Luckily, she was able to form a "production family" with people she already knew, and with each collaboration, their bonds grow stronger.
All in all, she says, "I hope that [my music] impacts [people] however they want it to." She also hopes her music makes people feel free. Her website additionally advocates that she "is an artist and friend to the world."
In regard to life after graduation, she says, "I'm just going to keep being me…I'm just going to keep doing my thing." With the career she's built so far and the knowledge she's gained from college, duendita is someone in the music industry to look out for. Her central website is a good place to keep track of her songs and to stay up-to-date on her new releases.