Two years ago, Sarah Durham decided to make a short film. She wrote a small script and then began filming it during her second semester. She did all the work for it herself; writing, filming and editing and by the end realized how much she truly enjoyed the experience.
Fast forward over two years later, and she is the co-founder of "Pajama Island Productions," a film company focused on telling stories about a wide range of subjects with the sole purpose of getting people talking and thinking.
Durham, an acting major at the University of Cincinnati College-Conservatory for Music, got together with her classmate and roommate Graham Rogers to get her short film out there, releasing it online and working through social media to get it shown around the internet.
The two realized how much they loved the process of putting films together and telling stories and decided that this was something that they could actually do, and from there the company grew.
So far, Pajama Island has put together 12 short films covering comedy, drama and somewhere in between. "We try to tell stories of varying importance and try to get people to really think," says Durham about the goal of the company.
They focus on sharing thoughts about the social, political and cultural topics in today's world. Watching any of these short films will get them into your head and make you think of the issues and messages they're trying to speak about.
On choosing what stories to tell and share with the world, Durham says they tend to write a lot on their own and that they've gone through a lot of different phases when choosing a script. "We started out finding scripts from local playwrights through the college, and if we really like them, we'll say, 'this is meant for stage, but it'd be interesting to turn it into a film.'"
As Durham is an acting major with a focus on theater acting, merging the two is a completely different realm and being able to work with short films through the company has really let her explore and work on her talent.
When one of the team members has an idea they'd like to work on, the two will go ahead and work on a script. Durham wrote the "Roommate Diaries," one of the successful series of shorts that they've done in the past.
The film is a great representation of how everyone always feels when fighting with their roommates and how their feelings play out in their heads. It's over-dramatized, hilarious and really well done.
Their newest release "Anymore" is another short film written by Rogers another one of the Pajama Island founders. The film dives into the rockier aspects of being in a relationship and how they work in our current world. It's about opening up to your partner and talking things through with them. It delivers a great message to share with the people of our generation.
When working on a short film, Durham and Rogers would cast themselves so they could learn more about the craft and the entire process. Acting on film tended to be very different from their usual acting on stage. Both have developed their skills in all forms of producing a film including writing the script, acting, directing and producing.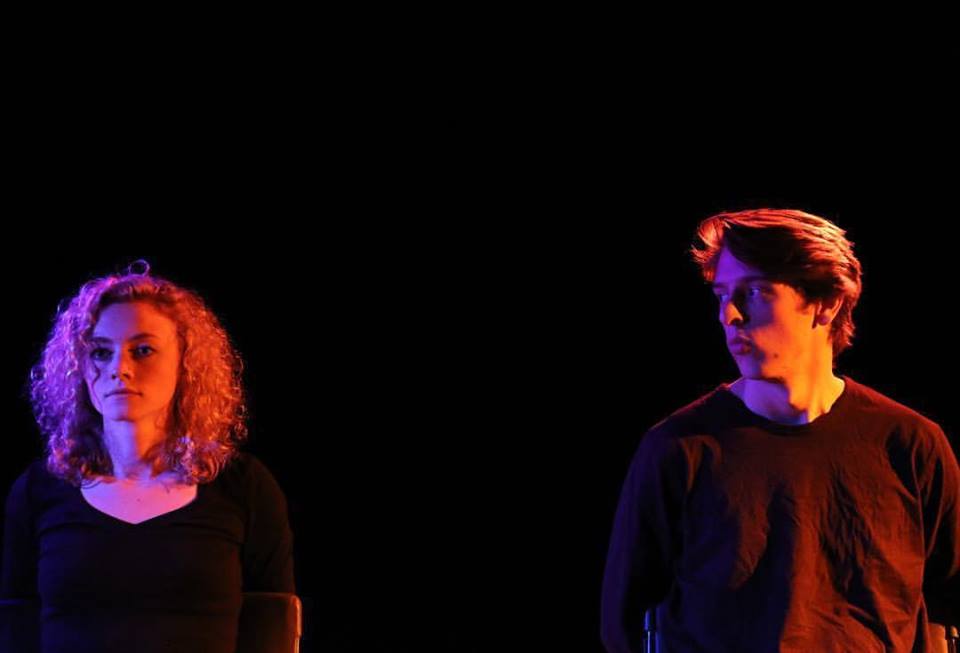 Last year was very big for Pajama Island; they recruited a new team member, Briley Oakley to join the rid and they worked on nine new films, submitting eight of them to different festivals. They've also worked with over 50 different collaborators on their many different projects.
Pajama Island doesn't plan on slowing down anytime soon and have a new film "You've Met Your Match," which is based off Batman, coming out soon. In terms of production, this is one of their largest projects they've worked on so far. The film should be out later this year.
When discussing the future, Durham notes that the team members may all hold different individual goals when it comes to their future careers, but they'd also like to keep moving forward with Pajama Island.
Durham herself wants to put the focus on the "Gorgona" miniseries and try to submit it to online streaming services such as Netflix or Hulu as a package deal or concept that they could reproduce themselves.
The "Gorgona" miniseries is one of the shorts that the company sent off to a festival last year that focuses on empowering women both on and off the screen.
Durham also states that she is working on a feature film that she is hoping to workshop at future festivals post-graduation. She's hoping it will become Pajama Island's very first feature.
The company is currently in the process of revamping and figuring out what their goals are for the future and where they'd like to take Pajama Island. "The first year and a half was us figuring out how to run a company and make films and make it all work. Now, we've kind of gotten good at that, so we need to figure out the next step forward."
She also says that each member is also going to continue with their theater acting outside of Pajama Island because that is what they have set as their priority while still in school and after. They're acting majors and would like to continue doing on stage acting as well as making short films.
Durham says that being a part of the production company has helped her develop all of her skills in the trade and that it will help her with her future career in the film industry. She says CCM doesn't want its students just to sit and wait for auditions to come to them. The college's goal is to be able to turn out actors that can produce and do work for themselves.
She believes the company has been a great learning experience as they're constantly learning new ways to handle the films and the process that goes into them. She says that it's a great opportunity to be able to create something for themselves and they love being able to do.
Whenever there's something they want to try out or practice involving acting, they can make it happen because running the company has taught them how and given them the freedom to do so.
When pitching Pajama Island, Durham says they're a ridiculous bunch of goofballs who to tell stories of varying importance and always try to make people think about issues or topics they wouldn't normally think about and hopefully, get them to smile.
Pajama Island productions have a YouTube page filled with videos that will definitely get you thinking; you can find them on all social media outlets under @PajamaIsland.