Over the last year, the members of Clemson slack-rock group Daddy's Beemer — Brady Sklar, Luke Waldrop, Wesley Heaton and Dan Fetterolf — have quietly established themselves as the preeminent figures in the Clemson music scene. Before Daddy's Beemer came together, the foursome created The Pablo Generation Collective, in October 2017, by gathering other bands in the Clemson area and releasing "The Pablo Sampler, Vol. 1."
The boys seem well suited to galvanize the local music scene, as several members of what would later become Daddy's Beemer live in a house that also serves as a venue for the collective. Unsurprisingly, then, it was the house that brought the members of Daddy's Beemer together. As a way to generate momentum for the venue, Heaton began looking for a few friends to form a band that would lead The Pablo Generation, found Sklar, Waldrop and Fetterolf and voila: Daddy's Beemer was born.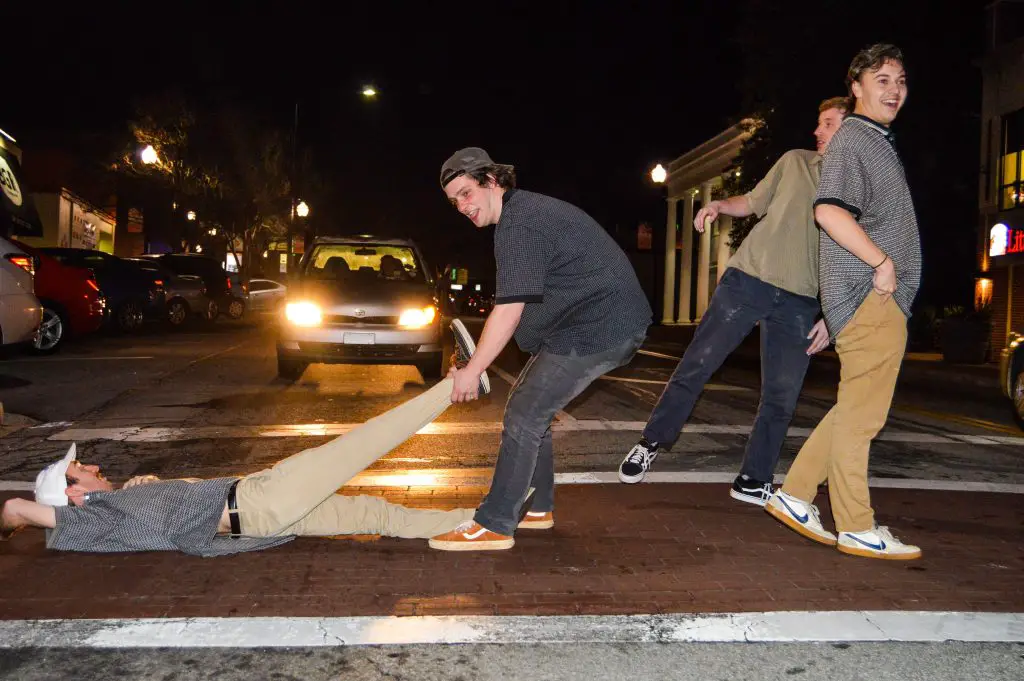 At their most conventional, the group's releases recall an edgier Mac Demarco. The first track from their self-titled EP, "TV Lied to Me," is driven by a jangly guitar and Sklar's nuanced and impassioned vocals. Sklar has impressive control of his upper register, which he demonstrates on other tracks, such as "Numb," which also evokes this dreamy, stoned quality.
However, much of their work is complex in sound and composition. "Laced" opens up with a dramatic rumbling of percussion, synth and vocals, with the glamour of '70s hard rock, before settling into Heaton's easy bassline. Guitar and synth start to build once again, creating a mood that absolutely luxuriates in itself.
The group is excellent at provoking emotion through sound, especially at the intersection of instrument and voice. On "Gremlin," before the chorus begins, the synth drops like your stomach does on a rollercoaster, as Sklar laments, "without me." Sklar employs his voice excellently here, too, reaching angelic highs.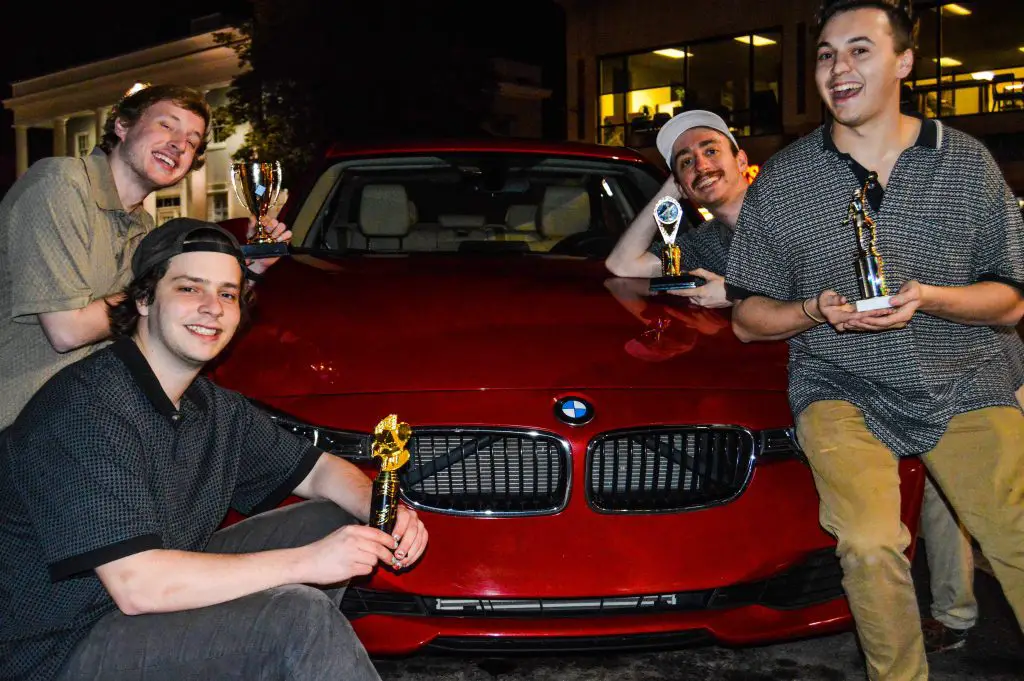 I suppose, then, that their capacity to keep a song listenable while telling stories of substance abuse and emotional turmoil is what leads them to dub themselves "slack rock." On "Numb," Sklar sings of the trouble of romance and drugs: "Baby's hooked on getting numb and driving around with me / And every time I tell her to slow down she just says she can leave." Despite the obvious struggle in the content, there's a sweetness and slowness in the tune, especially in Sklar's lazy delivery and Fetterolf's romantic strings that come in after the chorus.
Since the release of their self-titled EP in May 2017, the boys have been hard at work playing shows and writing new music. They released a single in November, "Joan," which demonstrates a marked progression in their sound through Waldrop's warped guitar and Fetterolf's string loop.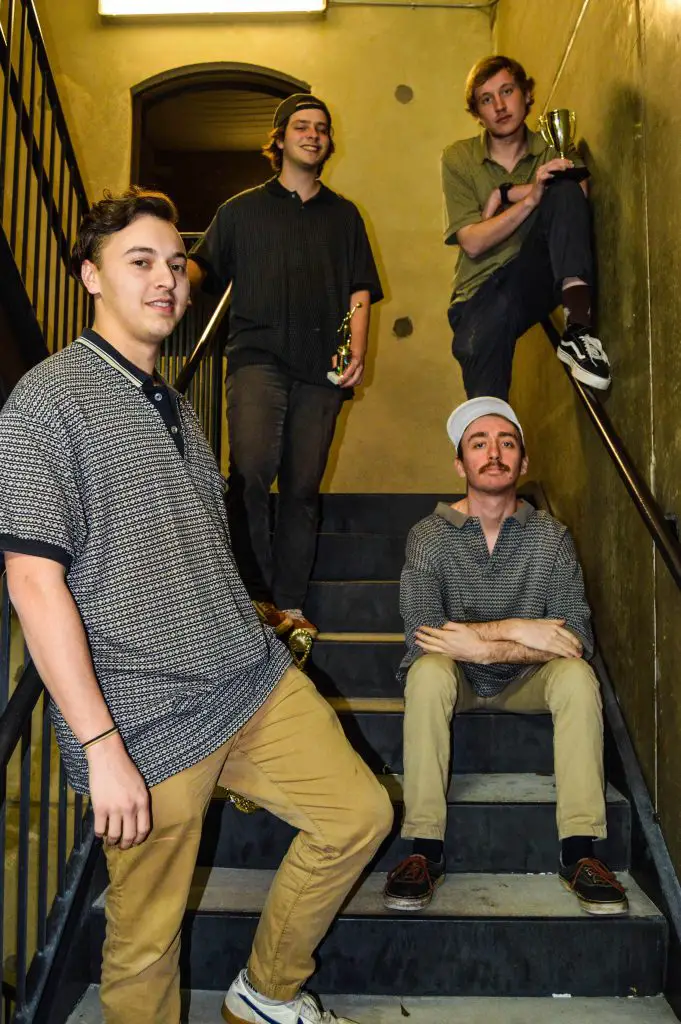 "After the first EP, we focused more on our sound to create something a little more funky," says Heaton. "I've always loved the Motown era."
The group has planned a release for a second EP in February 2018, which may include "Joan." Daddy's Beemer would like to release a full-length album, but they've found singles are a great way to garner attention. "Culture now, you can go through countless playlists on Spotify," Waldrop says. "If a listener doesn't like your song in the first five seconds, they've got hundred of other songs to listen to. There is some pressure to make every single song a banger."
While an album may not be in the cards quite yet, the group is likely to continue producing music. Sklar, Waldrop and Heaton are finishing up their time at Clemson, which will open up time for music and longer tours.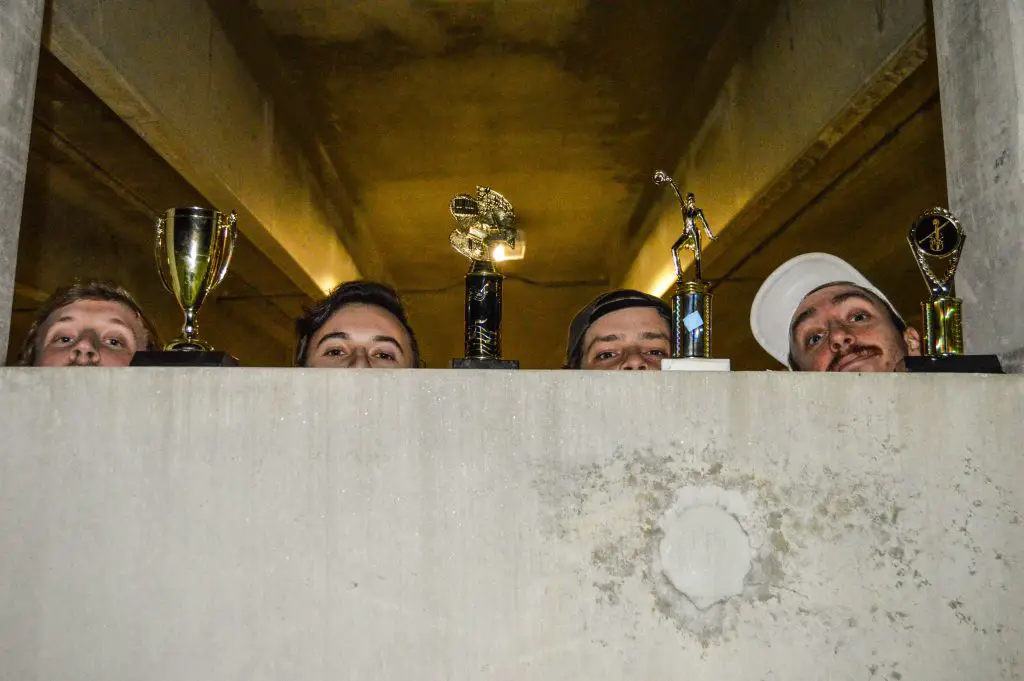 Over winter break, the gang played the East Coast for the first time. Owing to a rising interest in the collective, the group played several shows for more than 200 people, the largest audiences they've had to date.
The trip also marked the first time Daddy's Beemer found themselves performing in front of total strangers, which never fails to stoke an artist's insecurities. Luckily, there was little reason to worry: If you can get people jamming on Spotify, real life is simple.