In a society where black male students are reduced to certain stereotypes, Chad Rhym refuses to be defined.
From winning numerous awards for his journalistic skill to creating projects focused on photography and art, Rhym is breaking the mold, not only for himself, but for the image of the black male in America.
Childhood Challenges of a Black Male
Growing up in the economically segregated community of Athens, Georgia, Rhym noticed at an early age just how unbalanced the world was around him, especially for a person of color.
"[As a kid], I went to public school," says Rhym. "When I took AP classes, though my high school was predominately 67 percent black, there was only one other black person in the class. It was a messed up place for black people to grow [up]."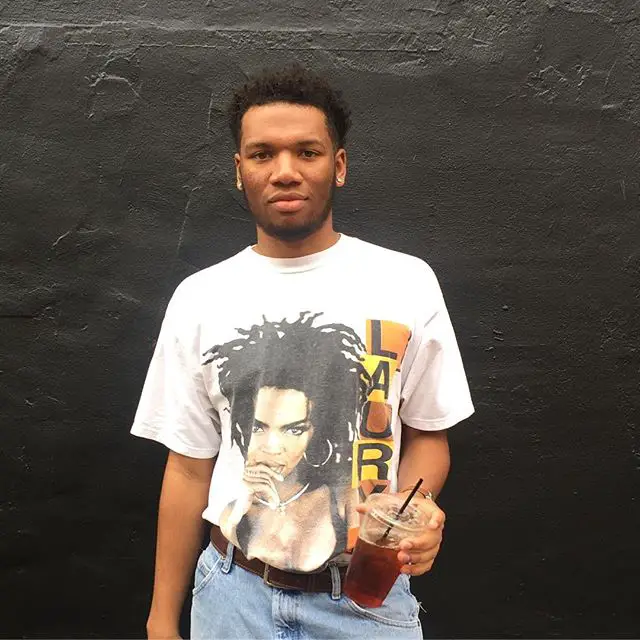 While Rhym continued to focus on his education in grade school, he took the time to get involved with basketball. However, the stereotypical "ball is life" philosophy was not something Rhym desired to carry on.
"In Athens, the community's main focus was on sports. I wanted to be put in a new environment, more of 'Hey, you can be a doctor or a lawyer,'" says Rhym.
As the son of two college-educated parents, Rhym understood how his upbringing impacted his surroundings when it came to going to college. "My mom has a PhD and my dad has a masters. I was fortunate enough to be privileged with higher education opportunities. Many of my [black] peers didn't have the same," Rhym says.
How He Found the Vision
Ultimately, when it was time for Rhym to decide on a university, there was no denying where he knew he would make the biggest difference.
"My dad used to teach at Morehouse. Here [Morehouse College] I could develop what it means to be a black man," he says.
Rhym attends the all-male, historically black Morehouse College, and he's no stranger to the campus. As a freshman, Rhym started out as the head photographer for the student-run publication, "The Maroon Tiger." Now a junior, Rhym has earned the title of managing editor and, with the help of "The Maroon Tiger" Editor in Chief, Rhym has found a way to implement the vision of defining the black male demographic.
Although Rhym served as the co-founder for the project, coined the "Blk Male," he wasn't elated to start. In the first issue of "Blk Male," Rhym, in his "Letter from the Editor," addressed how he had to force himself to find a vision on such a big issue.
"[At first] I didn't want any part of "Blk Male," he says. "Because it's so hard to truly define a black male, I thought it was impossible. It took [us] months to initiate the issue. Serious sacrifices had to be made to finish this project."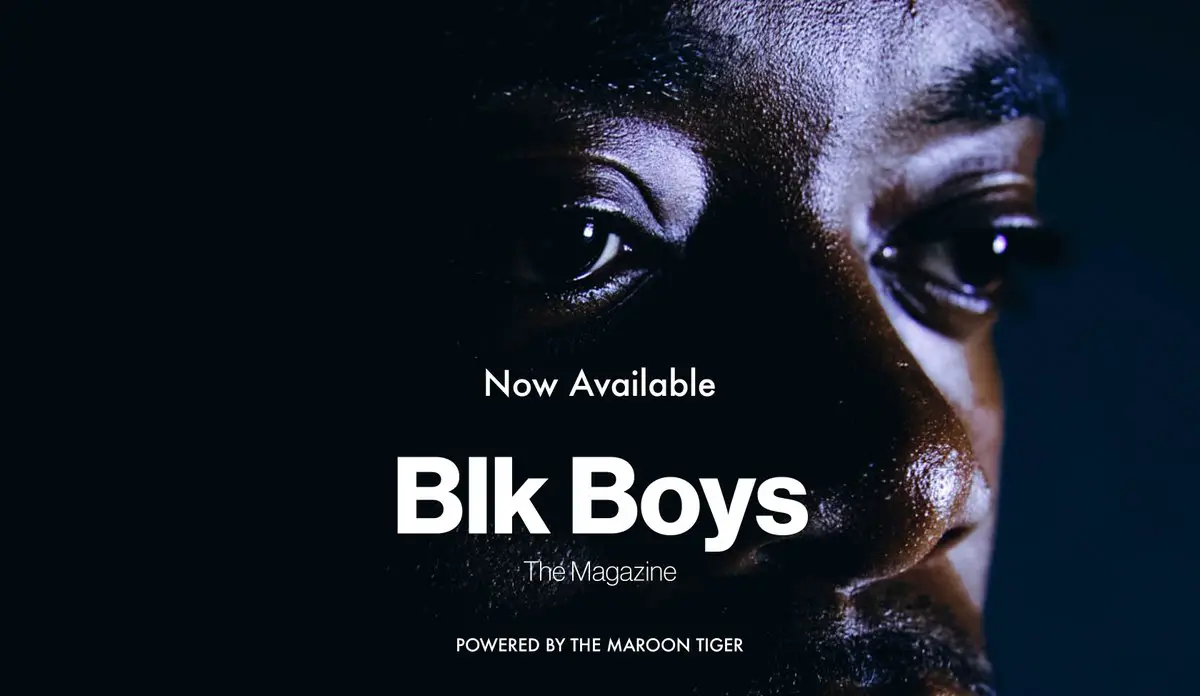 Rhym's first question to himself was, "Who are we?" The query caused him to take a look back at specific stereotypes that the black male is most conscribed to.
"Everyone is trying to describe what a black male is, really trying to depict and examine and really understand what this demographic of people was. There is [maybe] a perception that black males are only heterosexual Christians, or [they] only like sports or can't be a part of the LGBTQ community, or if they are, they can't be masculine," he says.
Another question Rhym asked himself was, "What's going on with the black male in America?"
"There's obviously police brutality going on, but at the same time you'll see [us] in the media playing basketball or even in the presidency, like Barack Obama. There's a lot going on with the black male, which also contributes to the inability to define us," says Rhym.
In the end, Rhym and his friends produced a meticulous first issue that describes what a black male should be, from black men's perspective.
"Being the Boy" and "The Soulace Creative"
Rhym also has another project that tackles the image of the black male. "Being the Boy" is a visual publication that features photos of black boys and their words describing who they are as black men.
When Rhym isn't confronting the issue of race, he invests his time in smaller projects, expressing his passion for such things as photography, art and poetry.
Thus, in 2015, "The Soulace Creative" was born, a platform based on people and their passions.
As the co-founder for this plan, Rhym got everyone he knew to publicize the website and contribute their pieces. His idea for the project was his love for photography.
"I've always been around photography," Rhym says. "My sophomore year of high school I got my first camera. Athens [Georgia] is a very creative place outside of its sports culture, like a small, indie hipster place to take photos."
How He Gives Back
As much as he loves creating and starting projects, Rhym took this past summer off, dedicating his energy to giving back to the kids in his community.
He feels most proud of working at the Boys & Girls Club in Athens.
"With the youth, concerning people of color, it's important to teach them to always try your hardest. I tried to be that representational figure, in like, 'Hey, I'm a black man in college. It's a possibility that you don't have to go to college just to play football. You [guys] are smart, you're beautiful,'" he says.
How He Defines Himself
When Rhym thinks about how the black male defines his self, he reflects on how he defines himself as a black male in America.
"When I think of the black male image, I think of how other people perceive us," he says. "Trying to put a label on black males—you can't. You can't label a race by what they can and can't do. I know that I am a leader. I'm creative and diverse. If you give me a task, I'll be able to do it and do it well."