Julien Turner, a.k.a. the "Biology Man," rose to fame after a video of his extra credit biology assignment went viral. "XY Cell Lif3," the Morehouse College sophomore's cover of Lil Uzi Vert's song "XO Tour Lif3," is as catchy as it is entertaining and showcases Turner's talent for script writing. Beyond his fame as the Biology Man, Turner is also co-creator of Dreadhead Films, a production company started by the 19-year-old sophomore and his younger brother. While Turner is the script king, his younger brother, Justen, is the camera master, and the two have gone on to create award-winning films tackling social and political issues.
[su_youtube url="https://www.youtube.com/watch?v=_x2RksGrzyE"]
Their filmmaking skills have given this dynamic duo the opportunity to write a short for the oh-so-famous children's show, "Sesame Street." The two will write a short segment on the number six, and if Turner's YouTube-famous biology video or the brothers' award-winning short films don't give you an idea of how entertaining the segment will be, maybe their dedication to filmmaking will.
The two began making films while in Illinois, and after moving to Ohio, the company's movies were anxiously anticipated by all members of the community. With experience in providing game coverage and creating movie highlights, the brothers also know what it takes to make a film people will want to watch. While Turner's career goal is to become a sci-fi writer, the sophomore also wants to make a social impact. With productions such as "Pseudo," a short film produced by Turner about police brutality, the Biology Man is very well on his way to achieving that goal.
Joiya Reid: It couldn't have been easy to gain a following when you first started making films, so how would you describe the community support during that time?
Julien Turner: People didn't know what we really wanted to make movies about, so they thought it was a hobby at first, but we made videos that were pretty cool and once we started making films in Columbus, people started actually supporting us a lot. In "I Witness Christmas," we included a lot of our peers, so they had their families come out and watch the film. Once they realized we were serious, they would always ask us what would be the next movie, or they would call out, "Dreadhead, can you do this?"
My high school football and basketball coaches even asked if we could provide game and sports coverage. So, we kind of started building a fan base from people wondering when the next highlight, coverage or hype videos for rival games would come out. Our fan base kept believing in what we did, and that's how we founded our personal projects that people loved and expected to come out.
[su_youtube url="https://www.youtube.com/watch?v=IKmW8B9vT6A"]
Once the biology video blew up, people started realizing that we already had a few films out, so that helped build our resume and our following from a national stand point. So, yeah, people always believed in us, they just didn't know it was serious. I'm beginning to think they're realizing this is the career we're pursuing. They always support us.
Also, in my church, there has been huge influences and support for my brother and me, especially since moving to Ohio. We've gotten a lot of our cast and crew and funding from church. Community and relationships have been very valuable in our career.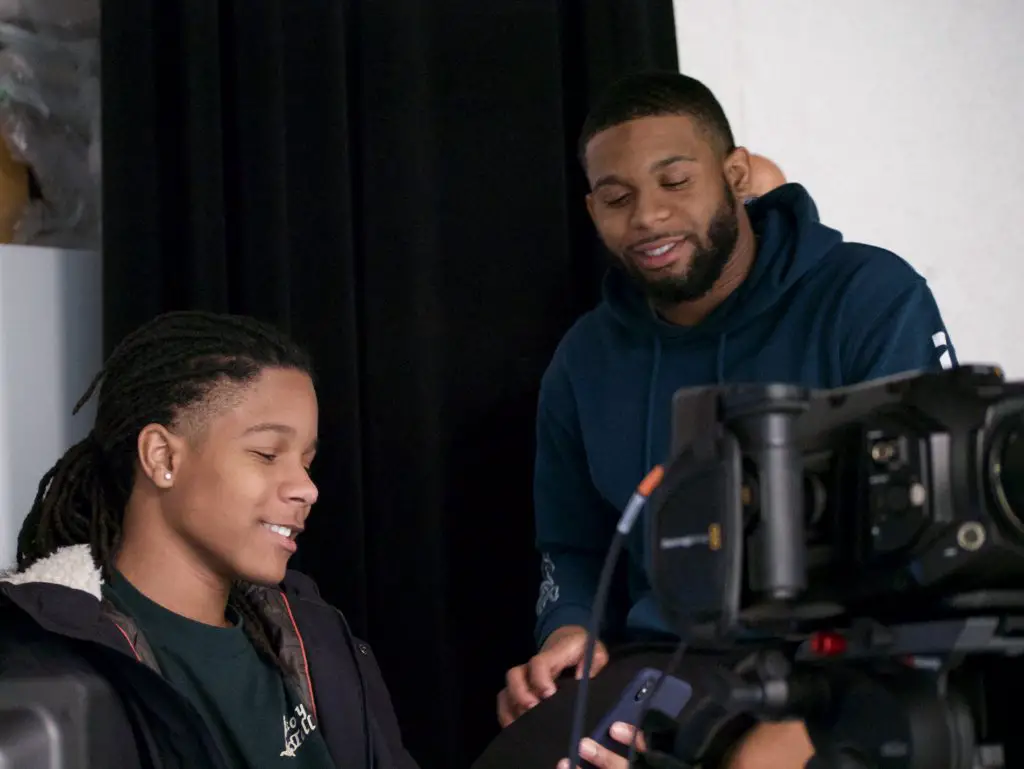 JR: When did your stories go from horror films about the neighborhood to writing about political issues and social injustices?
JT: I've always been interested in those issues because it was so forged in me growing up. Because I was in the nice neighborhoods all my friends didn't grow up how I grew up, so I was always interested in providing a voice for them. When I got to high school, I was one of the few minorities on the sports team and everybody knows that, at school, the minorities play sports. So when I got to high school, I wanted to destroy those stereotypes. I was trying to get good grades, and at the same time I wanted to excel in sports as well as get several college opportunities.
Because it was a time when a lot of racial friction existed due to police violence and the Black Lives Matter movement starting, I would have lots of conversations at the lunch table in which I'm sure white people would listen to me, but they didn't understand. It just kind of frustrated me, so I wrote stories to illustrate my point and grievances with certain issues. On top of that, I had superhero stories and films about vigilantes that I went back and edited to address certain issues. So, that's how I found my niche in writing.
I want to be a sci-fi writer in my career and, through my writing, address issues in a way that visualizes and evokes emotions in people while creating conversation. If you can feel how someone else feels, then you should be able to de-escalate the situation and have a good conversation.
JR: Besides your family, what are some of your other influences when creating your films?
JT: I went to Morehouse, and the school would make us read MLK papers and different speeches, then dissect old Civil Rights leaders' rhetoric and how they used it to influence people. Then, in terms of film, I would try to use that rhetoric in dialogues. By revisiting it and editing things, such as repetition, I could improve not only my dialogue but also the cinematic rhetoric to better evoke and translate emotions to film. I also take inspiration from Spike Lee, who also came to Morehouse. He paved the path for black filmmakers and unapologetically echoed his voice in every single film, regardless of whether his opinion was uncomfortably strong.
The Hughes brothers, who directed "The Book of Eli," one of Justen and I's favorite films, are also a source of inspiration for me. It all culminates into our creative voice and goal, which is to educate while also entertaining and inspiring. We've tried to create our own voice from all these different influences, and we realize there's a large audience in the sci-fi arena that doesn't know or hear about several of the grievances and issues in our communities. So, I'm pretty sure there are some entertaining story lines that we could create to address some of those issues.
JR: In terms of your audience, what do you believe would be your greatest impact?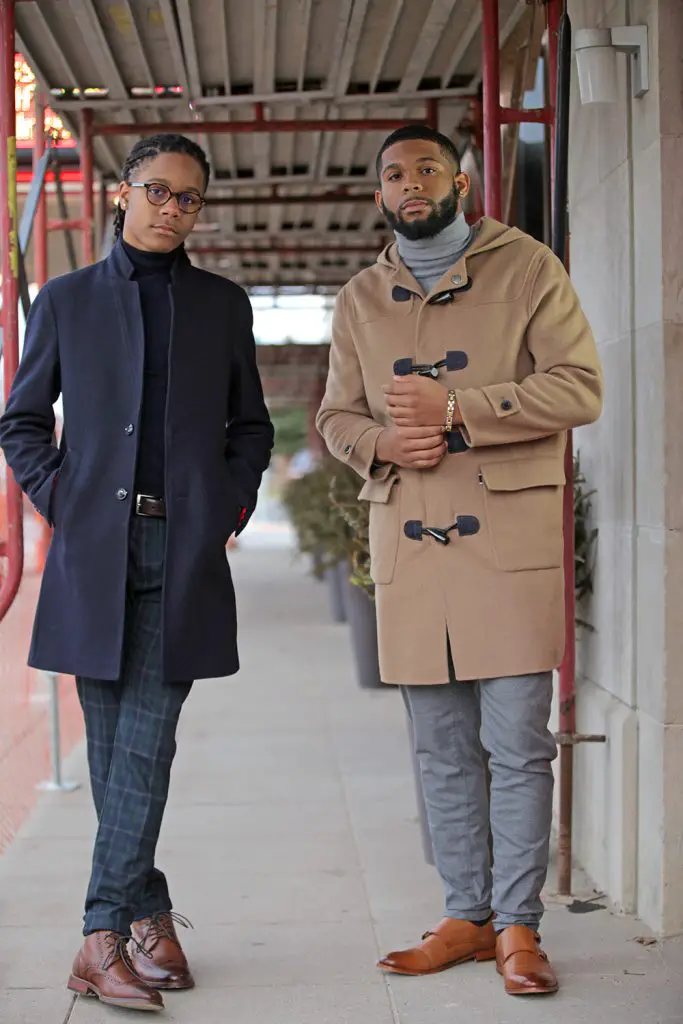 JT: I think it would be creating an accurate voice for people who don't have one, meaning being able to approach people about our films and get feedback along the lines of, "Thank you, we were trying to get this point across but never thought of a solution, so thank you; this was able to start dialogue among our community."
Not only do I want to put films out there, but I also want to bring people in to have a conversation about the issues that we bring up. I want to sit people down in legislation and tell them to watch our films, share our videos during police training and get our videos into communities so we can create solutions rather than imitating. I think that would be the impact we're looking for.
JR: Have you noticed a change in how people respond to your films?

JT: Yeah, a few people in policing and leaders in government have contacted us asking for permission to use the video in police training. We've organized talks for young filmmakers on how to incorporate their voice in filmmaking. We've gone to film festivals, which has been pretty cool, and have done Q&A's after.
Just hearing the different opinions and being able to talk like regular people on a major scale is what we're trying to do. So, hopefully our company films will be able to start a dialogue on social media and we can use that platform growth to bring change. However, I think these things start with legislators and a few big names involved in government, and we have even been talking about including our latest film, "Pseudo," in police training. Even with our biology video, people have told me that their school administrators have started including that in their curriculum so people can visualize, hear and learn about the topic.
JR: How do you present your message in a way that makes people listen and hear what you have to say?
JT: I think by just being entertaining and developing stories so interesting that you can't pull away and you're forced to digest what we're feeding you. Justen and I have done a lot of research, watched several YouTube videos, gone to films and watched movies, then taken notes. We would make a movie with the help of those film notes and and incorporated a lot of what we've noticed in our own films.
We would notice how certain things were said and how certain things made us listen to every word being said or watch everything that was happening in the film, then we used those techniques to educate. In the films, we incorporated everything we've taken notes on and every technique we wanted to use. If we were to make a scene to inform people or draw people in, we would take those notes and try to do it our own way, but still effectively.
JR: So, we know Julien Turner from "XY Cell Lif3," "Dreadhead Films" and the future of Sesame Street, but are there any other projects you're pursuing?
JT: We've been working about six months on a pilot premiere series that gives heroes such as my mom, my nieces, my cousins and my aunts something to be proud of. It would be a sci-fi movie that not only entertains but also educates and brings awareness to some of the issues in our community. It's similar to a film we did a few years ago, but it would highlight female resilience in the community and I'm just now learning how to use their identities and influences to do something in the community, kind of like a modern day Civil Rights movement with true powers.
We're talking with a few round producers about trying to get the right lines for this pilot so that we can do something cool. A lot of people don't get this opportunity so we're trying to use this opportunity to not only entertain but also provide a super hero for people who usually don't have one. We talk about diversity in comic heroes, but there's really a lack of diversity in terms of the African-American female, so that's something we want to be able to illustrate to people.