A sophomore at Morehouse College in Atlanta, Georgia, Courtlynd "Justice" Mallory created an app for students to easily find reputable jobs and internships related to their majors. After being unable to find work following his freshman year, Mallory came to the realization that there needs to be an easier, more accessible way to find jobs.
He even recalls awkwardly finding his first job through his ex-girlfriend's previous co-worker in a part of town he never visits. "That was when I initially thought, 'I could do a better job than that,'" he says. The unreliability of job sites, and the lack of job search apps, pushed Mallory to create an app of his own, "Werk."
However, having entered Morehouse College as a Chemistry major, Mallory didn't know where to start when creating an app. In fact, he dreamed of a career in the medical field and was exploring law when he decided he wanted to take control of a more long-term success. He then created Werk through the guidance of numerous faculty members and changed his major to business administration.
Throughout Mallory's sophomore year, several professors advised him on the legal and financial preparation needed to develop the app. Mallory put a development team together through the help of a family friend, and began promoting the app at Greenbriar Mall, helping students find work on the spot.
Mallory learned a lot about app development on his own through a dissatisfaction with his final product. "A little-known fact about the app is that it [wasn't] what I asked for…I noticed many errors, issues, and simply missing pieces," he says. Mallory ended up doing a lot of work to make the app what he envisioned it to be.
When constantly contacting the team didn't help, he took the matter into his own hands, learning computer coding and web development along the way. "I found myself unable to sit by and do nothing…I learned how to fix and manage my website and I've actually built it into an entirely different experience from when it was released," he says. Mallory ambition is what made Werk the unique tool it is today.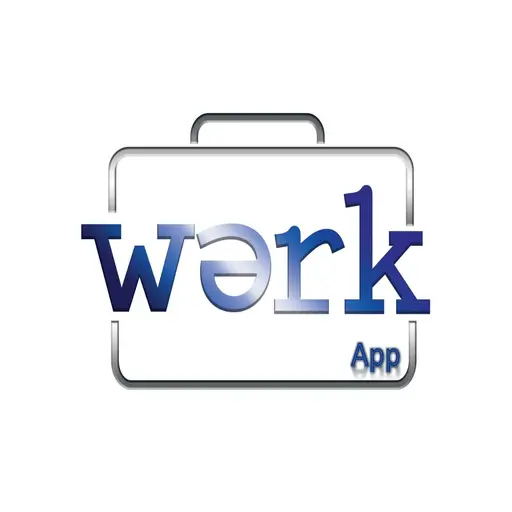 Despite the positive feedback the app received, Mallory admits it is still a work in progress. Unlike many job search sites, Werk does not sell its clients' personal information, and scammers and advertisements soliciting money are totally non-existent. Not only is the job searching easy, the app also allows you to create multiple resumes to highlight all of your amazing skills and talents. "The app isn't just for traditional clock-in/clock-out work, but gigs and other types of contracting," Mallory says.
The competitively low prices Werk offers are also attractive to a variety of employers interested in posting on the app, so most students can find work (paying, non-paying or internship) according to their major. Soon to come, in spite of all its advantages, are features that provide professional resources to applying students. "With our upcoming partnership [to Career Oyster] we will soon be offering career coaching services and [videos and resource guides] to educate our users on advanced job seeking and acquisition tactics." Though Mallory's range of expertise in app development is limited, Werk continues to grow.
What Mallory didn't anticipate, as many don't know, is that maintaining the app would take much more work than creating it. "Bigger than the app, is the idea of our website…I manage our SEO network, checking the Google Blacklist and software protection; server hosting [for] our site emails, files and content; customer service, communication with our business-associated accounts; our website URL and compatibility."
You don't have to be a  usiness major to know this is a lot of work, but Mallory works nights and days, in class and in between classes, to get it all done. "I'd be upgrading, editing and maintaining the site at 2 a.m. if I needed to. I would work on my business in class, [and] some days I would go from class to a meeting, and back to class."
Coursework and classes do not take time away from managing Werk, because they go hand in hand. In fact, the managerial work required for the app enables Mallory to more easily grasp course material, in turn lessening study time. As he explains, "I found myself only studying the topics that I did not fully understand and I was able to accelerate my education beyond what I thought possible." Like most successful businessmen, Mallory knows hard work is the precursor to achieving greatness.
Still, his work goes beyond the management of Werk. To Mallory, the app is not only a way to connect college students with employers, but also a means of uplifting the black community. He acknowledges the lack of young, successful and hardworking black male college students and says, "I want to help place my peers in a better position to succeed in the future and reach their goals."
Having grown up with a single mother, he dreams of a brighter, more substantial future not just for himself, but for all. "I do not believe in selfishness of finances, because I know that a great economy grows from a wealthy population," Mallory says, "and I seek to bring wealth to black communities." Beneath the development, therefore, is a deep desire to help those in need.
After graduation, Mallory plans to pursue his master's, but as for the years after that, he'll go where his gut takes him. "If I've learned one thing about life, it's that it doesn't necessarily go the way you want it or envision it to go." Nonetheless, he has high hopes for Werk. "I absolutely see my business growing to a much higher level. Four years after graduation, I believe [it] will be running without me needing to pull so many of the strings."