After leaving office, most presidents are out of the public eye in order to stay out of the affairs of the new administration moving into the White House. Former President Barack Obama and First Lady Michelle Obama have been treading lightly on the line that separates absence from politics and involvement in current social happenings.
Currently, they have now reached advanced negotiations with Netflix to start a new series which will focus on inspirational life stories rather than politics. A production deal with Netflix would then shift the Obamas into being not only political icons but pop culture icons as well.
For those who don't remember Obama's former run-in with Netflix, the company produced the film "Barry" in 2016, which portrayed the life of a young Barack Obama, acted by Devon Terrell. Of course, not everything is factual in the film — according to Director Vikram Gandhi, they tried to draw information from his Obama's memoirs and public records to create a narrative of a mixed race kid going to an ivy league school who would eventually become President of the United States.
As portrayed in the film, Obama had a hard time finding his "scene" when he was younger. Although Obama could seemingly go back and forth between black and white circles, he couldn't completely fit into the black scene or the white scene.
There are multiple points throughout the movie where young Obama voices that he doesn't fit in by saying "this isn't my scene." The focal point of Obama's character is to find himself in the confusing atmosphere of a university, while at the same time being of mixed heritage.
The film also conveys social controversies that were prominent while Obama was in college. He was often the only African-American in his classes. He had an interracial relationship with a girl name Charlotte — although, her character in the film was actually a composite of multiple different women he dated while in college.
Consequently, Obama's own mixed relationship came into conflict with social norms. If one could recall, the legalization of interracial marriage became legal in 1967, about 15 years before Obama was in college, so being in a mixed relationship was still a big deal.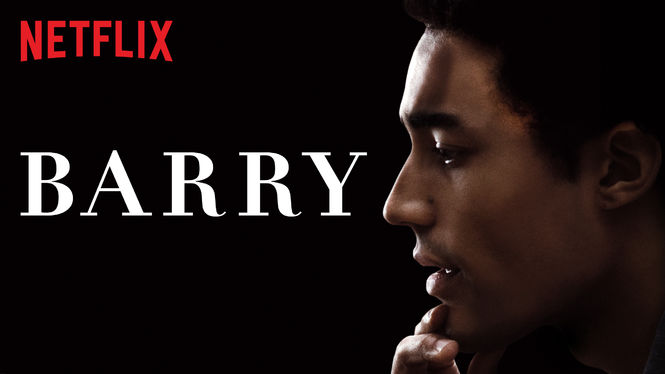 Since "Barry" was used as a way to discuss the social controversies of Obama's time in college, one can only speculate how the Obamas will use Netflix for their series.
Now, some people may be thinking that this is a way to form a resistance to the current Trump administration, but the Obamas have mentioned that their new programming is not meant to be political in nature. Rather, it is meant to inspire viewers through storytelling.
After leaving the White House, the Obamas have had their fair share of the spotlight. The Obamas were first spotted vacationing in the British Virgin Islands, Italy and French Polynesia right after President Trump's inauguration. Additionally, they continue to give speeches around the nation and stay involved in public campaigns.
Michelle Obama continues to encourage healthy eating for children in an attempt to try and prevent childhood obesity, while Former President Obama has been involved in the development of the Obama Presidential Center in Chicago, which will include a forum building, a museum and a library, and he's also been speaking with the National Democratic Redistricting Committee.
It's with the NDRC that he helps strategize the focus on Democrats winning state legislatures in the coming elections. Obama even throws his opinion into college sports; his March Madness bracket usually causes squabbles among the teams.
It is unclear how Netflix plays into the Obamas' current projects, but everyone is watching Netflix, especially the younger generation. Perhaps they are using Netflix to get young people involved in social change and politics.
Whatever the true reason, one thing is for sure: the Obamas are using popular culture to reach a global audience. In a time where many people are hopeless, the Obamas' use of inspirational storytelling can help give people hope; a sort of callback to the famous Obama hope posters that were used during his first presidential campaign.
But what inspirational stories could the Obamas highlight? Possibly topics represented by Obama's presidency such as climate change, healthcare and foreign policy. Michelle Obama could use Netflix as a platform to advocate for healthy eating, as she was doing while she was in the White House.
Whatever the chosen topics, both of them seem like they want to guide the next generation of Americans toward creating a better future.
The negotiations with Netflix also show a unique insight into the mindset of the Obamas. They are interested in the intersection of technology with society and politics. During the last election, Former President Obama gave Mark Zuckerberg a wakeup call on the dangers of fake news on Facebook and how it could be used as a tool to sway elections.
The Obamas have a massive following on Twitter and Facebook, so a shift to streaming services will likely amass the same following. The use of Netflix could be a way for the Obamas to use technology and sway the opinions of the American youth — it would be a way never before used by the conservatives to sway opinions.
Although the use of social media has been around for a while, politicians are just realizing the danger it presents to the government. Recently, it has been discovered that there was Russian meddling in past American elections and that has brought social media — and how it affects young Americans and their voting decisions — into the spotlight.
It also raises the question of fake news and how it actually spreads. A recent study done by MIT researchers shows that fake news outperforms the truth on Twitter.
Therefore, the Obamas' decision to have their own unfiltered platform wisely combats the reception of secondhand information that could be false or a hoax. Other politicians should follow in the Obamas' footsteps and use Netflix as they do social media platforms.