Are Girls Still Learning?
After reports of the program's cessation conflicted with the White House's statement, the country is left wondering why women's education is negotiable at all.
By Isabella Waldron, Scripps College
---
On May 1, when the announcement came out that President Trump had cancelled Michelle Obama's education initiative, my Facebook nearly exploded.
I joined in the indignation, but as I clicked from one article to another, I became more and more confused. Some pieces affirmed the elimination of the program, while others denied it. However, the panic that the supposed cancelling of the "Let Girls Learn" initiative caused may have been premature, as Heather Nauert, a spokesperson from the State Department, told CNN:
"There have been no changes to the program. The Administration supports policies and programs to empower adolescent girls, including efforts to educate them through the completion of secondary school. We are committed to empowering women and girls around the world and are continuing to examine the best ways to do so."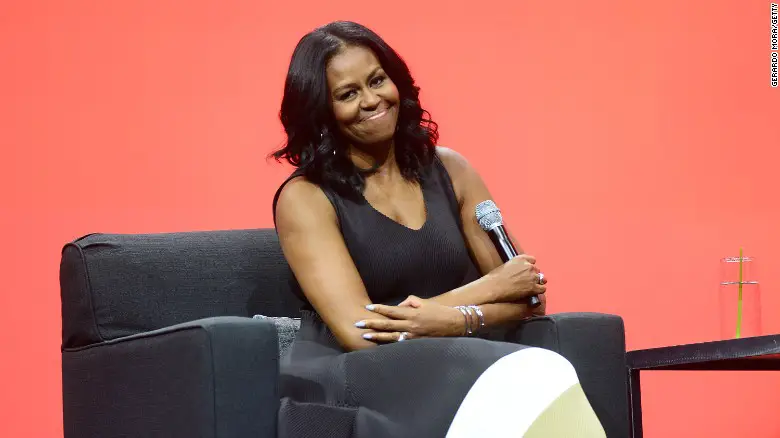 So, maybe the program will stick around, but it likely won't continue as Michele Obama created it, which is unsurprising, as the Trump administration seems committed to replacing everything Obama-esque with a Trumpier version. Since Mr. Trump is already getting rid of Michelle Obama's healthy school lunch program, I would not be terribly surprised if the administration just decided to completely do away with "Let Girls Learn." However, it's more likely that the program will receive a change in branding to incorporate Melania Trump.
The first lady has expressed interest in working for women's empowerment as part of her own campaign, saying, "There remains far more brutal and terrifying incarnations of actual gender persecution that we must face together, such as forced enslavement, sexual abuse and absolute repression of far too many women and girls around the globe. We must remember these women in our daily prayers and use our combined resources to help free them from such unthinkable and inhumane circumstances." So, it seems unthinkably ironic that the administration would completely negate all the amazing impact that "Let Girls Learn" has had on young women's education globally. Then again, many of the new policies being created and removed do often leave me scratching my head.
"Let Girls Learn" was founded in 2015 as an initiative run through the Peace Corps and the United States Agency for International Development that aimed to provide opportunities to empower young women across the world. "Let Girls Learn" benefits girls' education by creating a safe environment for learning, changing communities' perspectives on the importance of female education and empowering young girls as leaders. According to their mission statement, the program is designed to tackle the barriers keeping sixty-two million girls out of school. Research has found that educating girls can increase their earnings later in life, improve the health of families and help grow economies. Entire communities benefit when girls are empowered, increasing overall health, wealth and safety.
Examples of the initiatives' success are visible in the extraordinary success of students such as Satta Dinuwelle, who worked day after day on her parents' farm in Liberia to afford textbooks and other school fees so she could graduate in 2014. Another young woman, from Morocco, named Karima Lakouz, told "Glamour" magazine about her expertise in mechanical engineering and interest in STEM fields. She explained many of the barriers that prevent girls from accessing education in rural Morocco, saying:
"We have the distance—either the school is so far away or there is no school…We have the parents' mentality, who are very conservative. They say that school is only for boys because boys are going to work, and that stereotype. A girl's place is her house. She is destined to get married, to have children, she's just a machine for reproduction. I think that, and also financial support. Because there are some people who really want to learn, who really want to go to school, but they don't have the means to do that."
Mrs. Obama made the program one of her keystone projects as first lady, publically supporting young women's education through social media and even participating in a CNN documentary to meet young women involved in the program. In the face of the uncertain fate of "Let Girls Learn," Obama tweeted "Excited by the potential of the Obama Pres. Center. Barack & I will continue to champion the issues close to our hearts, including girls ed."
Hopefully, Trump will not backtrack in this arena. To me, it seems that providing education for young women is not a hugely polarizing political topic. In fact, there was a fair amount of bipartisan support for Obama's initiative. Yet, the current political climate is one that seems to endanger many women's rights, with issues such as domestic abuse, rape, pregnancy, C-section and maternity care now considered pre-existing conditions.
In the shifting political environment, it's more important than ever to support programs such as "Let Girls Learn" in order to give more young women a voice, and to prove that women's issues matter to everyone. Supporting girls' education can be accomplished through something as simple as a donation to help implement community projects and training, but perhaps the most important step right now is raising awareness. Building support for the empowerment of young women through social media platforms, personal conversations and reaching out to policy makers is essential. Do your part to let girls learn by starting conversations with those around you.