A Special Thanks to Barack Obama: 8 Years, 8 Reasons to Love
Eight reasons America will forever be grateful to the Obama Administration.
By Zephanie Battle, Texas State University
---
For the past eight years, the 44th President, Barack Hussein Obama, has made America great.
The former president first gave the country hope in 2008 with the "Yes We Can" slogan, encouraging minorities to go out and vote for the change that was to come.
He was just as encouraging in his 2012 "Forward" campaign, when he promised to continue leading the free world with grace and dignity. Here are eight things we are grateful for Obama in his time in the White House.
1. Being the First Black President
On January 20, 2009, Barack Hussein Obama was sworn in as ruler of the free world and—get this—he was a person of color! Before Obama's election, there had never been a time in which minorities had any hope that such an event would occur.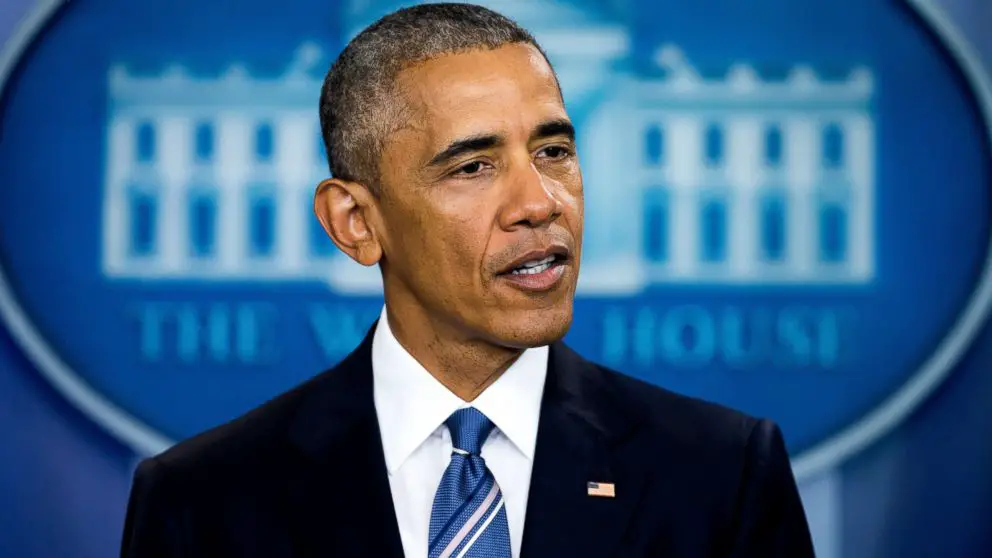 As he was born in Hawaii to a Kenyan father and an American mother, there were many who tried to debunk his identity. Nevertheless, Obama brushed the haters off and preceded to become a legacy in American history.
2. Reversing Economic Disaster
Think back to before Obama took office. In 2008, the country was in an economic breakdown, the worst since the Great Depression. One major reason people voted for Obama was because of his promise to fix the economy and bring America out of its debt, which he did.
By 2009 Obama had brought economic recovery to the country, which tripled the stock markets and provided job opportunities for unemployed people.
3. Instituting Obamacare
Another positive aspect of Obama's reign was Obamacare, or the Affordable Care Act.
Since its enactment in 2010, over 20 million Americans have gained health insurance, meaning more than 90 percent of Americans are covered. While some people feel that there is a need to repeal the act, many Americans would die without it.
4. Assassinating Osama Bin Laden
To everyone's surprise, Obama did what former 43rd POTUS, George W. Bush, failed to do. On May 2, 2011, under the watchful eye of Obama and his cabinet, an elite team of Navy Seals found and assassinated Al-Qaeda terrorist leader Osama bin Laden.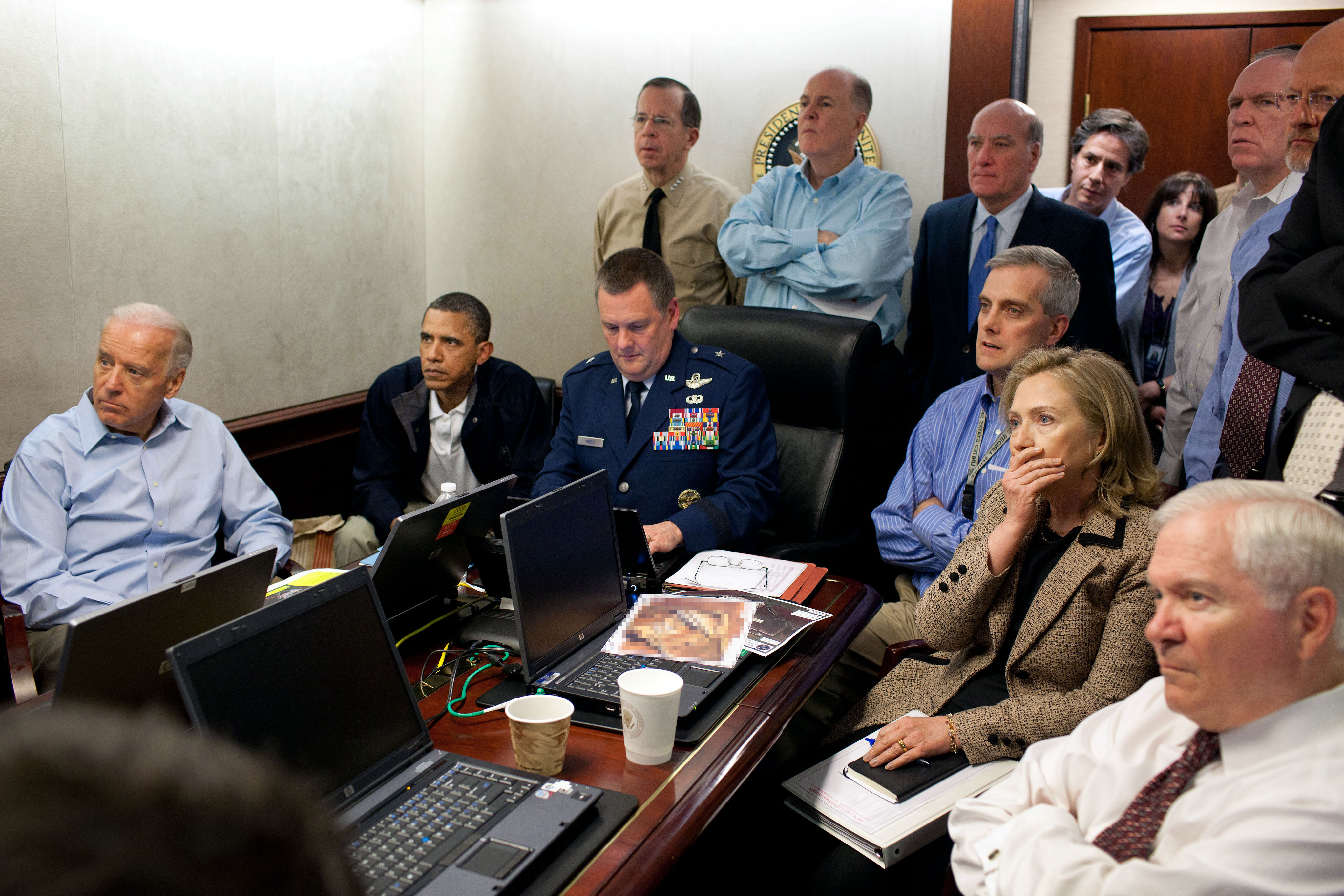 Critics doubted that a president without military experience could catch the 9/11-mastermind, but in the end, Obama did what he set out to do.
5. Sharing His Family
Not only did Obama give the world a president it could agree with, but he also gave it a family it could relate to.
First thing's first, Michelle LaVaughn Robinson Obama is, and will forever be, the baddest first lady of all time. She carried herself with the poise and elegance a first lady should have.
Michelle didn't just sit on the sidelines and look flawless while her man did all the work, though. Along with raising their daughters, Sasha and Malia, Michelle involved herself in various projects, such as implementing healthy lunch programs at schools and speaking to young girls about their worth in society.
Together, Barack and Michelle made multiple headlines for their down-to-earth role in the media. There's no arguing that the Obamas were an incomparable power unit.
6. Honoring Biden
Speaking of a power unit, how could a president do anything without including his right-hand man? Former VPOTUS Joe Biden was the icing on top of the cake that came with the Obama administration, and it's been heartwarming to see the pair through the years.
Obama felt so strongly for his best friend in office that one of his last actions as president was to present Biden with the Presidential Medal of Freedom, the highest civilian honor an individual can earn. Shout out to the best standing duo since Shaggy and Scooby-Doo.
7. Giving the Presidential Medal of Freedom Awards a New Direction
Specifically, the medal is presented to individuals who have made especially meritorious contributions to the security or national interests of the United States, to world peace or to cultural or other significant public or private endeavors.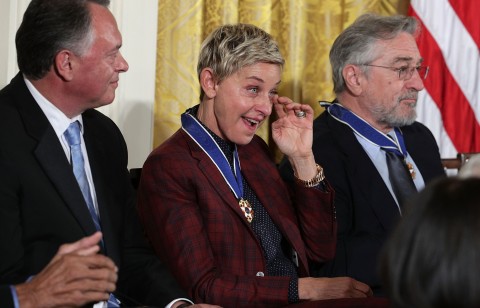 In addition to Biden, Obama awarded the medal to a slew of influential people during his time as president, such as Ellen Degeneres, Michael Jordan, Diana Ross, Tom Hanks, Stevie Wonder and Bill and Melinda Gates. In reference to the award recipients, Obama said they were, "folks who have helped make me who I am and think about my presidency."
8. Advocating for Women, Minorities & LGBTQIA
It is clear that Barack Obama has a soft spot for the underrepresented groups in the country.
For example, in 2009, with his hands in women's rights, Obama passed the Lily Ledbetter Fair Pay Act a week after being in office. This act gave women in the workplace the right to file an equal-pay lawsuit based on pay discrimination.
Furthermore, Obama went on to appoint two females into the judicial system. Along with the former president, Supreme Court Justice Sonia Sotomayor and Associate Justice Elena Kagan also became a part of history. Sotomayor became the first Latina SCJ in 2009, while Kagan became the fourth ever female justice in 2010.
Did I forget to mention that time Obama legalized same-sex marriage? As a majority supreme court ruling in 2015, the law ensured nationwide recognition for all members of the LGBTQIA community. How awesome is that?
Overall, what Barack Obama has done in his two terms as POTUS will never go unrecognized. He came, conquered and left behind a legacy the world will forever remember. Thank you, Obama.