Music plays a central role in the lives of many, and as New York University sophomore Pedro Cañas listened to songs on the radio and thought of ways to make the track more interesting, he realized how essential music is in his life.
Always keeping busy, Pedro Cañas released his EP "Just You" on Feb. 15 and a cover of "My Funny Valentine" with Caro Miller, a NYU freshman. Not only that, but he is also on the verge of releasing a new single "Till the Moon Rises" with NYU junior, Khaya.
With so many people desperate to break into the music industry, Pedro Cañas focuses on building connections and using negative situations as a way to grow and move forward. I had the opportunity to talk to him about his passion for music production, how he manages to balance school and music and what message he wants to spread with his music.
Plamedie Ifasso: What launched your interest into music production?
Pedro Cañas: My interest for DJing is what propelled me to my music production passion. It all started when I was around 14 years old, while taking a tech class my junior/senior high school offered.
Though I wasn't supposed to, I had searched for Minecraft gameplay footage and would constantly hear Deadmau5 songs being played in the background. Electronic music uploaded through YouTube peaked my interest and I quickly picked up names like Armin Van Buuren, Above & Beyond, Skrillex and Wolf-Gang Gartner.
PI: How would you describe your music?
PC: This is a question I stay up at night thinking about. I really don't know where my signature lies yet. Most A-list artists have a signature sound, whether it be reggae, pop or any sub-genre that resonates with their persona.
I'm still discovering my sound. I don't see it as negative thing because I enjoy the experience of change. With that said, I definitely have noticed a recurring theme of dark arpeggiations and melodic somber in a hopeless romantic's reality.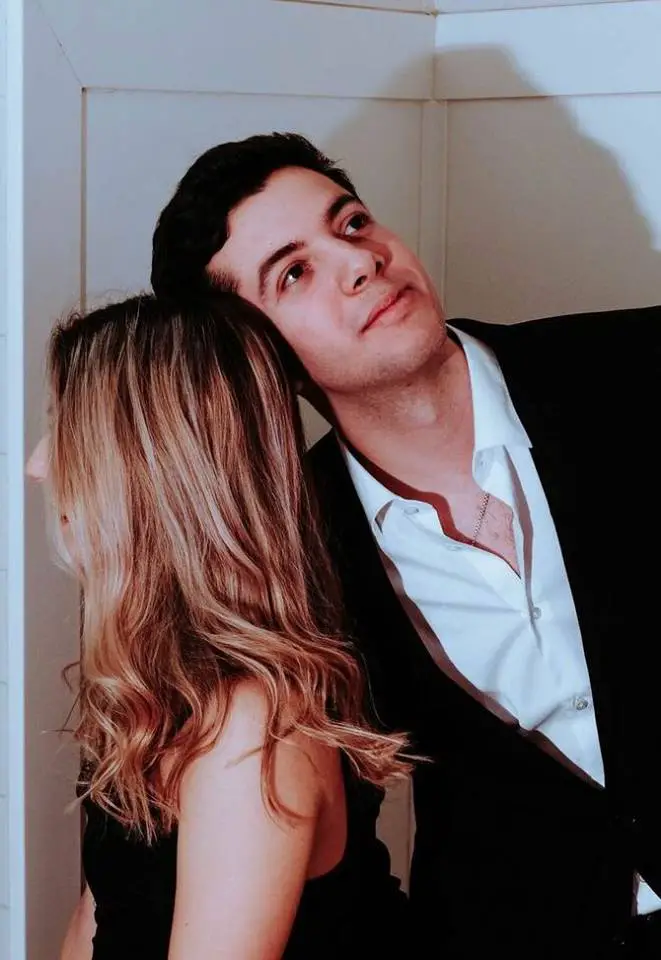 PI: Have your parents influenced your taste in music? If so, how?
PC: Yes, they most certainly have. As a child, my parents played Elvis Presley, The Beatles and Rod Stewart during car rides, to name a few. With my Mom, I'd listen to Juanes, Bebo Valdes, Norah Jones, Seal and Chopin. With my Dad, we'd be singing early Maroon 5, Billy Joel, Nickelback, Josh Turner, Tim McGraw and Queen.
I share some memorable concerts with my Mom, having seen Madonna, Shakira, Eminem, Jay-Z and Chris Brown. With my Dad, I will never forget seeing Billy Joel and Shania Twain at The Garden (MSG). With both of my parents, I have come to love music in so many ways. Being able to speak with them for hours about albums or artists has always been a way of bonding with them.
PI: I also read that you lived in Zürich; how did you use that culture to influence your music?
PC: At the age of 18, I began to explore the club scene within Zürich. I still live 20 minutes away from the best clubs for both pop and techno music. There were nights I would go alone and see an act 'till 6 a.m. in the morning, observing the DJ's tech-house mixing on turntables. Being in Switzerland was also a gateway to the Berlin and Paris electronic music culture.
PI: What was the moment where you decided that music has to be a part of your future?
PC: Regardless of me wanting to be in the music industry, my life within music would never change. At a young age and to this day, I hum melodies frequently. Listening to music in public, I add new harmonies and tap different rhythmic sections. It's constantly what I focus on. It wasn't something I intended to be a part of, rather it just took hold of me.
I can't fall asleep at times because of a constant looping tune in my head. My scariest moments are when I believe a song is playing in the distance, yet other people can't hear it. Overall, watching people smile and dance to my creations was when I truly realized I wanted to share my music publicly in the future.
PI: It may be tempting for people who want to enter a more creative field to skip college altogether, why did you decide to go to NYU?
PC: I have always dreamed of going to NYU. I grew up in a community where there was always the mindset of going to college after high school. In the beginning, I just wanted to study business. Then, music spread through me like wildfire and I found this program that I thought I could benefit from.
I just felt a connection. I'm fortunate to be here, but it is also important to make sure the opportunity I'm receiving a good use of my time and that I don't waste it.
PI: How do you find time to make music while being a student?
PC: I am always in the library. I start classes at 8 a.m. and I don't finish until 8 p.m. During that time, I make sure that I get my work done in the library. However, I also think it is important not to restrict passion. When I want to make music, I don't stop myself.
When I envision something, I need to put it on paper. At times, I'll be writing lyrics in a notebook, I'll record my voice on my phone or I'll be producing on my computer. I try to make sure that I keep track of time though.
PI: Your recently released EP consists of your song "Just You" and remixes of the song. Why did you decide to do that?
PC: I made "Just You" around the summer. I met a girl at NYU my freshman year and I couldn't stop thinking about her. It's very hard to express feelings with such emotions involved, so I made them into a song.
In that moment, the idea of putting my personal story into music finally clicked. Not that I wasn't doing it before, but this time it strongly resonated with me. After that, I made three original songs and I was going to release an EP.
Late that year, as I was heading home for winter break, one of my friends, Charger, who I showed the song to sent it back to me with a recording of a rap he did over the track. Then my friends, Canollegra and PICO, created derivatives and I fell in love with all three styles. It was just so magical to me because unlike any other EP, it has one song made in different ways.
PI: What is "Violet Collective," and how did it start?
PC: "Violet Collective" is a music group that I started my freshman year in a music tech class with Swami Sounds. The other members are Gotzman, Akari and 3:43. We put out two volumes and then we had a showcase where both Akari and Swami Sounds headlined. We stay connected, but right now we are focusing more on personal projects.
PI: Do you have a specific message you want to accomplish with your music?
PC: I'm focusing on the idea of making music timeless. I want people of all ages to enjoy my music. This was the main focus in covering "My Funny Valentine," originally written for musical comedy, "Babes in Arms" in 1937.
With the help of Caro Miller, who has a beautiful voice, I added a contemporary electronic vibe to a classic jazz standard song. I played it for my 84-year-old grandma who cried tears of joy, and my sister, who also liked it. With that being said, I've taken a step closer to my goal of "timeless music." In this vein, I intend to release a deep house summer track in May called "Till the Moon Rises."
PI: You were a recent guest speaker at Edgemont Junior/Senior High School, why did you decide to speak about your upcoming projects in their Music Tech Class?
PC: For starters, I was honored to be a guest speaker after only graduating two years ago from Edgemont. I spoke to the music tech students, a class that just got re-activated because of interest in the field.
Being there, my ultimate goal was to spark passion and initiative towards the student's futures. I was able to meet a handful of students after class and connect with them. I'm very thankful for the support and kindness people give me; I only wish to project those images through music.