As an actress, vocalist and songwriter, Aliyah Christian refuses to be placed in a box. She attends the University of Southern California where she continues her art education by studying theatre.
By balancing her acting courses and meeting with The-Dream to produce music, Christian makes her name known among the up-and-coming artists and announce to the world that it is possible for a student to perform more than one role in life.
The artist built her platform by networking and using her connections to "make moves" for herself, so much that she recently met with artist and producer The-Dream to produce her new song, "Both." Influenced by other artists and the fluidity of today's genres, the USC student plans to release her EP this spring.
Julian Randal: In high school, you pursued theatre at the Booker T. Washington High School for the Performing & Visual Arts. Are you still pursuing that, along with music?
Aliyah Christian: The short answer is: of course. I've always thought of myself as a performer who loves to act, sing, dance and do it all. Theatre will always be a part of my foundation as an artist. Currently, I am working on producing a web series inspired by both the music and myself.
JR: What inspired you to pursue singing and songwriting?
AC: God is my creator and he inspires me to create through numerous outlets. I love to paint, design, sing and write about my experiences out loud in a song. I've had a very fortunate life; however, I've had my fair share of hardships. As a little girl, songwriting and singing helped me survive this and understand myself.
JR: What do you wish to communicate through music and voice? What do you believe differentiates you from other R&B artists?
AC: I want my music to encourage people to be unapologetically self-aware and courageous in all things. I think I offer a unique voice for young women today because no matter how much pressure we've been through, we're all diamonds and we're all worthy.
The message of my music will always be empowering because that is my creative intention. My flavor is unique to R&B because no one else has it.
JR: Who are some of your musical inspirations?  
AC: Beyoncé, Jhene Aiko and Aaliyah are probably my favorite female musicians. I really like Drake and Pac also.
JR: Where do you develop your ideas for music?
AC: I believe art is an imitation of life. Most of my music whether written by me or someone else seems to derive from my personal and spiritual experiences.
JR: From the looks of it, you're relatively well-connected within the music industry, which is incredibly rare for someone as young as you are. How did you manage to enter these spheres of influence?
AC: I kid you not, I believe that your thoughts become your reality and mine are manifesting right now. I know that answer doesn't sound concrete but in my experience, my beliefs and my faith have gotten me this far.
I always knew something like this might happen, but never knew how. I knew that wasn't my job to figure that out as long as I was developing myself and doing my part. The universe and God will do the rest.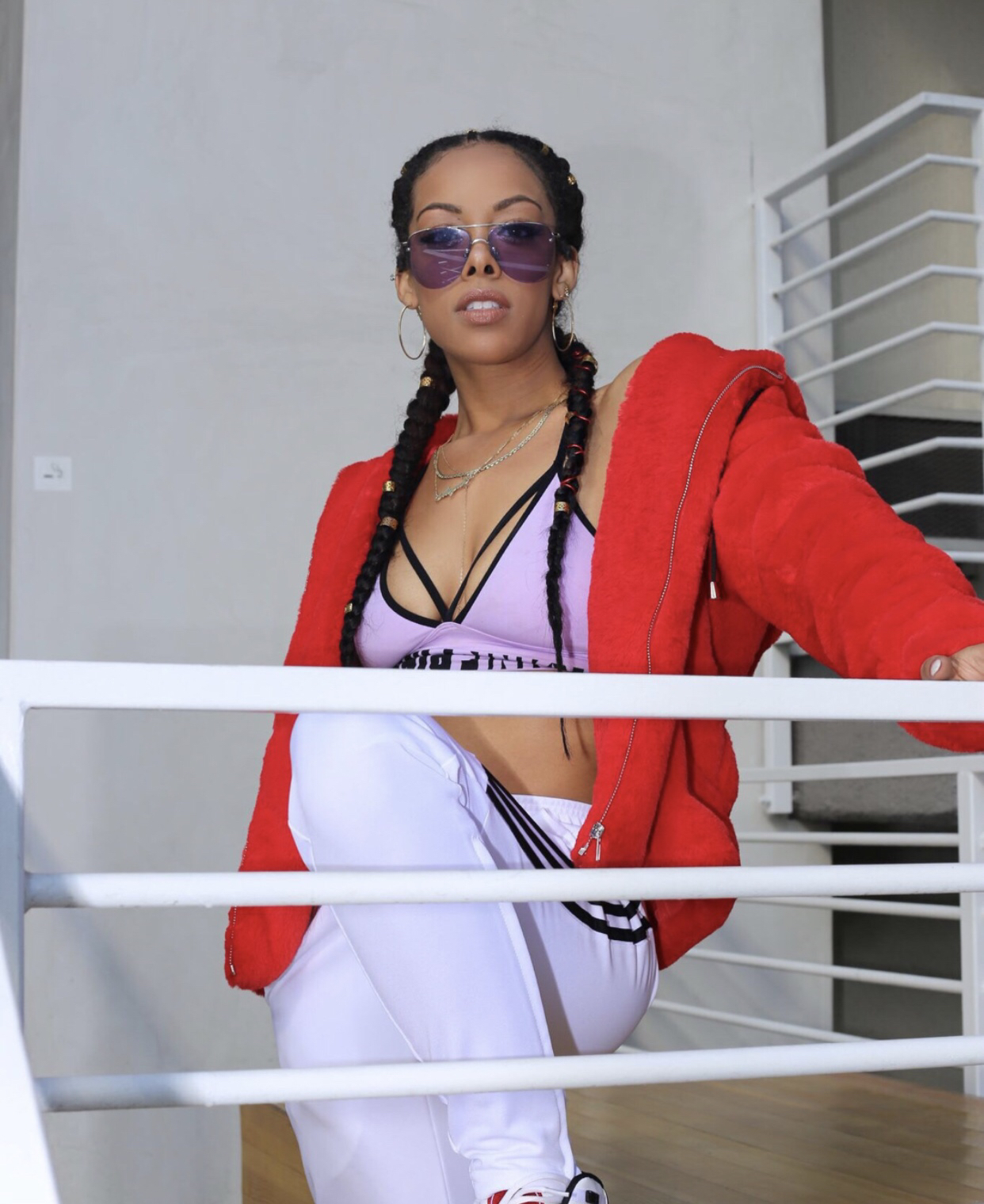 JR: How do you go about choosing who to produce/collaborate with?
AC: Luckily, I don't do it by myself. I have a team of supporters who help me when it comes to making major career moves. Otherwise, I do what feels good.
JR: For your song, "Both," how did you end up getting The-Dream to collaborate with you?
AC: So The-Dream has written five songs for my EP "Broken Diamonds" that I'm excited to share with the world. One day my dad called me out of the blue and was like, "The-Dream is on the phone. He wants to talk to you and he's going to write your first album, okay?" God just handed me the opportunity and I took advantage of it!
After meeting The-Dream, he roasted me for two hours straight about how he couldn't believe I was there in the first place. I didn't have a ton of music experience and I was just a college girl with the opportunity of a lifetime.
I didn't know if I was ready to work with a professional of his caliber either, but I knew I was ready enough to manifest the opportunity in the first place. I faked it 'till I made it and stayed ready.
JR: Do you have any advice for other women wanting to enter the music industry?
AC: Don't stop believing in yourself and never give up. Also, this business is tricky, so you have to get smart. If there's something you don't know, be proactive and get your answers. That way you can stay ready and never have to get ready. Do your absolute best not to compromise yourself for others in a way that it harms your own spirit.
JR: Music is a male-dominated industry. Have you faced or surmounted any challenges because of this? If so, how do you manage to be heard and seen?
AC: I haven't had any major problems I think because I am represented by male figures who have been close to me for as long as I can remember. Sadly, I think this may also be the reason I am taken a little more seriously by men in the industry.
I may not have been so fortunate having embarked upon this journey alone.  Still, this industry is full of egos and that can be a challenge to overcome, especially if you have one also.
JR: So your new song, "Both." What inspired it?
AC: My relationships with men. I liked and disliked different qualities about two different guys and I didn't know which one to choose. I also didn't tell them about each other until later. I feel as a 21-year-old, I should be openly dating to know what I like. Both of the guys turned out to be wrong for me.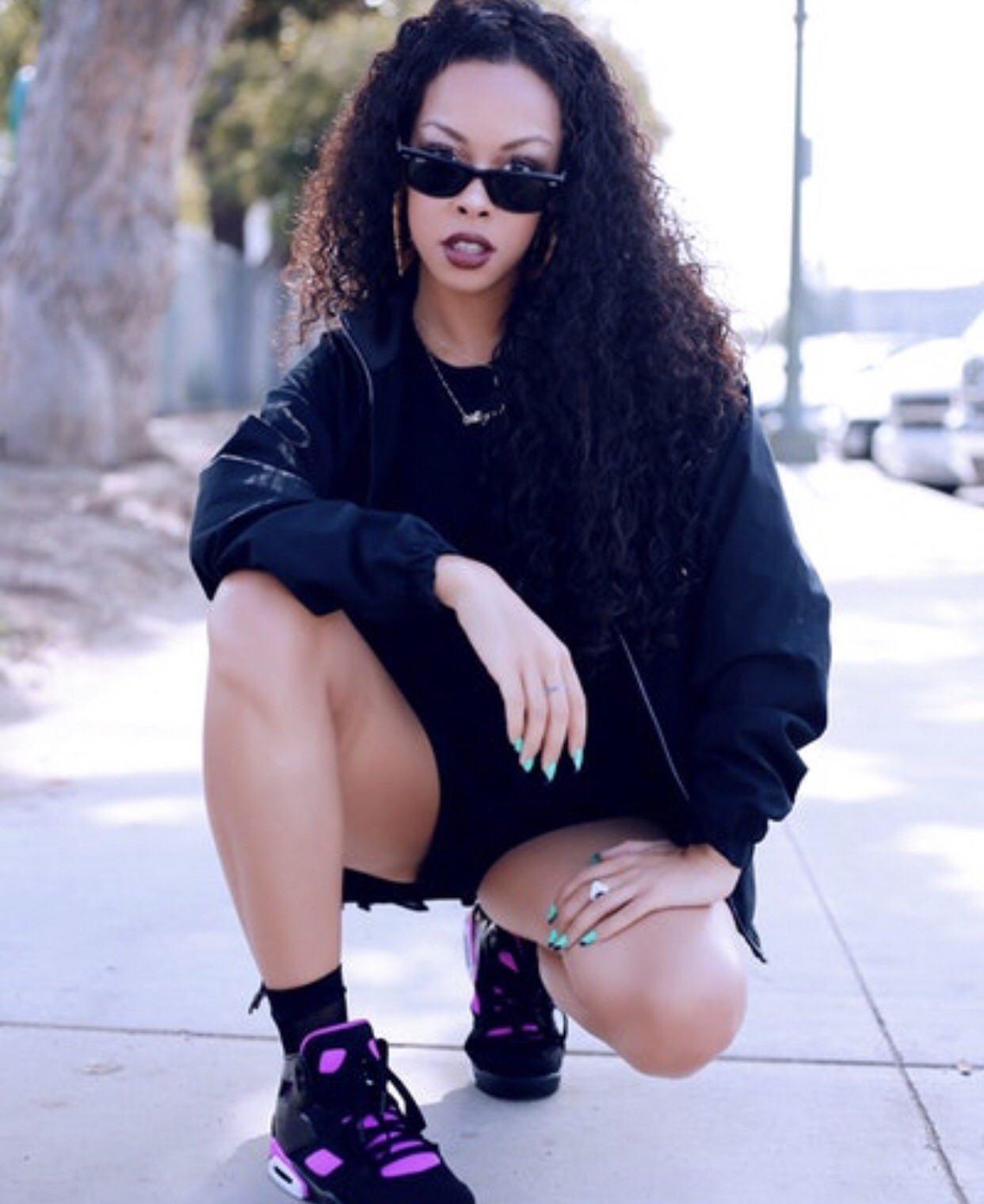 JR: Every musical artist has a different creative process. Some develop the music and instrumental elements first and then write. Some do the reverse. Walk through your creative process.
AC: My creative process changes a lot, and as I watch and work with professionals I steal things that I like from them. The-Dream wrote four songs in an hour and I haven't been able to do that yet, but it's a goal I wish to accomplish someday.
I prefer to listen to a beat and build from there. I'm good at writing catchy hooks and lyrics, but my melodies could use a little work. When I'm writing alone, I love to meditate first.
JR: What can we expect from your new EP "Broken Diamonds?"
AC: Clever writing and amazing production to say the least! Every song is special to me and I'm excited to see how the public relates to each one. The web series inspired by the music is a really great bonus!
JR: How has attending USC helped to influence your creative fuel and aspirations, if at all?
AC: I'm studying acting and music industry, so attending the school has been valuable to me as an artist. I've been able to meet and network with creatives like myself and learn from them.
JR: If you could describe your music in three words, what would they be?
AC: Intimate, empowering and enchanting.
For additional commentary, updates and work by Aliyah Christian follow her on Twitter and Instagram, at @liyahavemercy.