Mike Melinoe, a 26-year-old rapper from Detroit currently living in Austin, recently released his newest single, "Cyclones," a gritty, bass-heavy single whose confessional lyrics tell the story of his hustle and its aftermath. Available on Soundcloud, Apple Music and Spotify, the track is the first to debut off of Melinoe's unreleased album, which he plans to drop mid-fall, making it his third complete project following his 2017 back-to-back EPs, "Caveman" and "A Night with Hanabi."
In the new project, Melinoe takes his sound in a different direction, conceptually toning down some of the more aggressive sonic elements and focusing more intently on storytelling. Delivered with a deep voice, resinous tenor and subdued energy, "Cyclones" shows a different side to Melinoe's musicianship, as his slower cadence presents what feels like a calmer energy and more confident artist.
The song opens with thumping bass and rough vocals that serve as the chorus. Melinoe delivers the bars franticly, but slows them down to make each word clear. Unlike his older sound, listeners can hear each metaphor and syncopated lyric in his chorus, as he raps, "Most of y'all n****s be trippin' / I'ma find a way to get the riches / Pull up in the Bentley with the bitches / Then woke with a headache from the liquor."
As the verses move, Melinoe tells the story of his successes, struggles and shifting perspectives. "Running through this planet flying in prospective/ trying to raise my profit ghost/ I haven't seen my parents/searching through this clearance," he raps.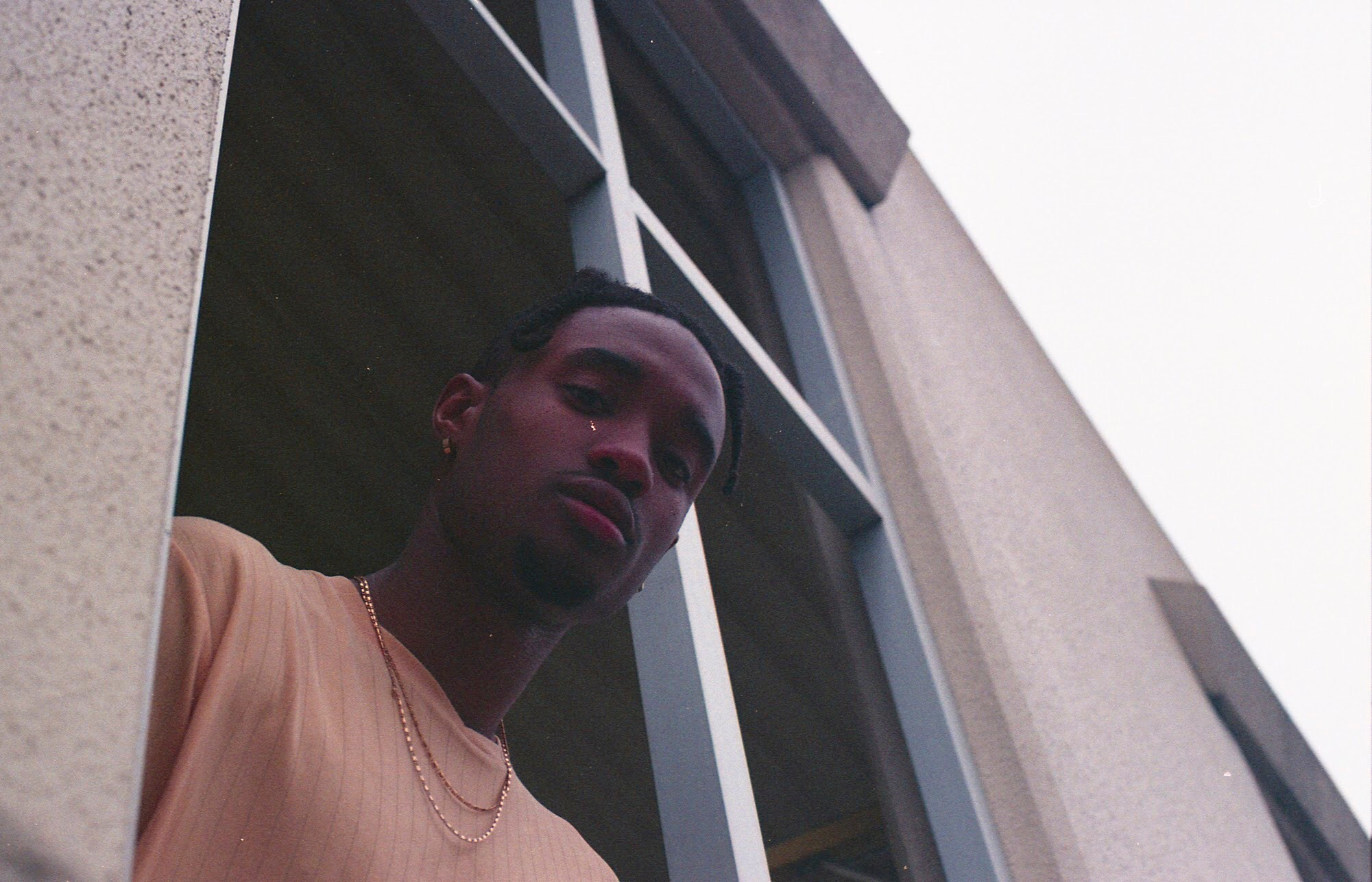 Growing up in Detroit, Melinoe — whose real name is Michael Wittsett — played violin and was active in his church and school choir, before then taking an interest in hip hop at 17. In 2012, he gained the attention of listeners with his single "Gorgeous Prophet," which was featured on DJ Chase's album, "A Diary of a Mad Black Man."
Prophet's old-school opening and the energetic flow of a young Melinoe paired well with the groovy, '70s-inspired rhythm. As a member of Organic Geniuses, a collective that connected artists through multiple platforms, Melinoe dove into the music scene after his work with Prophet.
Melinoe's work tends to reject easy classification, as his diverse soundscape makes it difficult to pigeonhole him in a genre. This versatility has not only helped individualize his music, but has enabled him to move somewhat fluidly between different artistic mediums.
Indeed, Melinoe's newest song comes as the result of a transformative hiatus that he recently returned from, a period in which he explored multiple different creative projects.
After his two 2017 albums, Melinoe wanted to step back from his music and experiment with other artistic outlets. Though the break came as a product of necessity, it has resulted in Melinoe crafting an entirely different perspective on his artistry.
Mike Melinoe - Phase Face Moonlight [Official Video]
Over the break, Melinoe began dabbling with both modeling and painting.
The artist began painting in 2016, at the suggestion of his girlfriend, and found the activity to be a natural parallel for his music-making process, one that allowed similar concepts to be expressed in different ways. Many of his canvases take on the abstract style of Jackson Pollock, paired with the simplistic compositions of John Piper and geometric patterns of Lee Kraser.
Melinoe's style of painting coincidently mimics the style of his music. "Painting is a therapeutic and nurturing experience for me," he says. The hip-hop artist has created more than 190 pieces of art, many of which are housed in the same building where he records his music.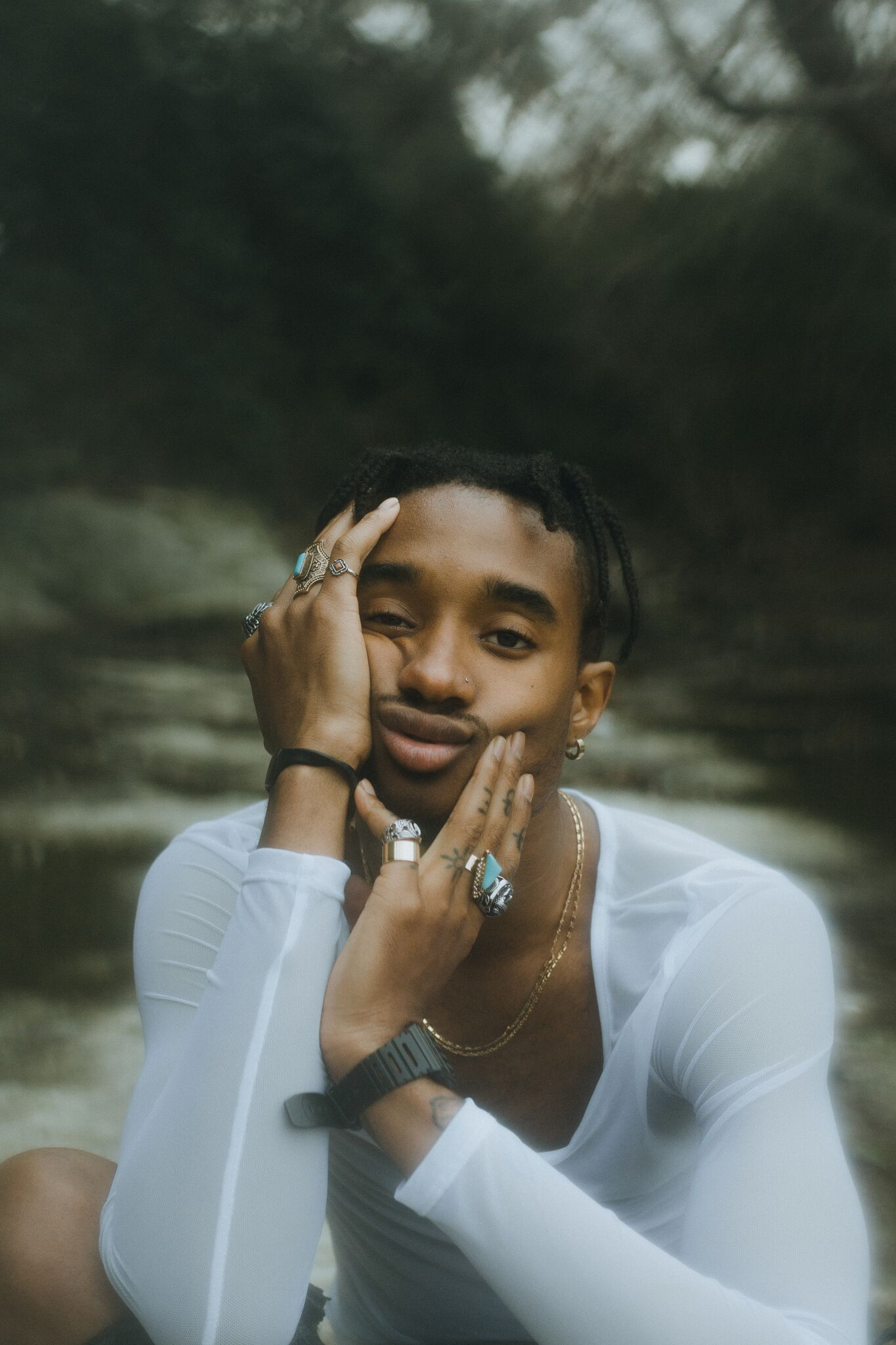 In one print, titled 000011 — many of his paintings are all titled by number — the work uses cubic shapes to create what looks like a face. He composes and lays out different shapes together that are defined by a black outline, which resembles a kind of graffiti. The earth-tone rich grays, olive greens and varying shades of brown pulse with quiet intensity within their black boundaries.
Eventually, Melinoe hopes to host an art show to display his artwork, but for now his work is available on his media platform and website Gold Ain't Cheap. In addition to his art, music and modeling, Melinoe also has high hopes for his website, which he plans to turn into a resource for connecting artists with each other. "I'm trying to get it everyday. I'm bidding higher everyday," he says.
You can find Melinoe's music on Spotify, Soundcloud and Apple Music under the name Mike Melinoe. You can follow him for updates on his Twitter and Instagram.
Mike Melinoe - 5.0 (Official Video)