In 2010, LeBron James made himself public enemy No. 1 of the NBA with "The Decision," the television broadcast remnant of a reality TV show in which he announced he would leave his hometown Cleveland Cavaliers and "take his talents to South Beach" and the Miami Heat. This announcement came after many teams sought LeBron's skill set and superstar persona in free agency.
In 2014, after winning two titles in Miami, LeBron announced he would be making his triumphant return to Cleveland, creating a sort of prodigal son narrative.
He was coming home, back to the house he built and abandoned, back to a fan base desperately searching for a winning team. He even brought Cleveland its first title in 2016, snapping the city's infamous 52-year title drought.
Nevertheless, drama and conflict followed LeBron back to Cleveland. After the fairy-tale season that ended with LeBron hoisting the Larry O'Brien and Finals MVP trophies, the team struggled.
Rumors swirled of disagreement between LeBron and fellow NBA superstar Kyrie Irving. The team struggled mightily throughout the regular season, at least compared to their standards, and failed to take the top seed in the weak Eastern Conference.
Media wondered if LeBron was in decline, whether he could take his team to the Finals again. However, once the playoffs began, the Cavs faced minimal competition from the East, losing only one game before reaching the NBA Finals.
There, they were trounced by the Golden State Warriors, winning only one game. In the following offseason, Kyrie Irving abruptly demanded a trade, leaving for the rival Boston Celtics. Clearly, it was not all blue skies and rainbows in the Cleveland locker room.
That became clearer as the 2018 regular season ensued. Week after week, more stories would break about schisms amongst Cleveland players. Eventually, the Cleveland front office blew up the roster at the trade deadline, leaving basically LeBron and Kevin Love as the only familiar faces on a completely different team.
Cleveland struggled to the No. 4 seed in the East and were almost defeated in the first round of the playoffs by the upstart Indiana Pacers. Once again rumors and questions swirled about LeBron's future with the franchise and whether he was in decline.
A second-round sweep of the top-seeded Toronto Raptors seemed to silence the doubters, but the same naysayers resurfaced as the Cavaliers look thoroughly outmatched against a Celtics squad missing its two best players.
Many believe that LeBron is on his way out, fed up with the ownership, front office and team he would leave behind in Cleveland. This has led to widespread speculation about where King James will take his talents. However, there seem to be only a select few with both the firepower and the cap space to truly make a run at LeBron.
1. Golden State Warriors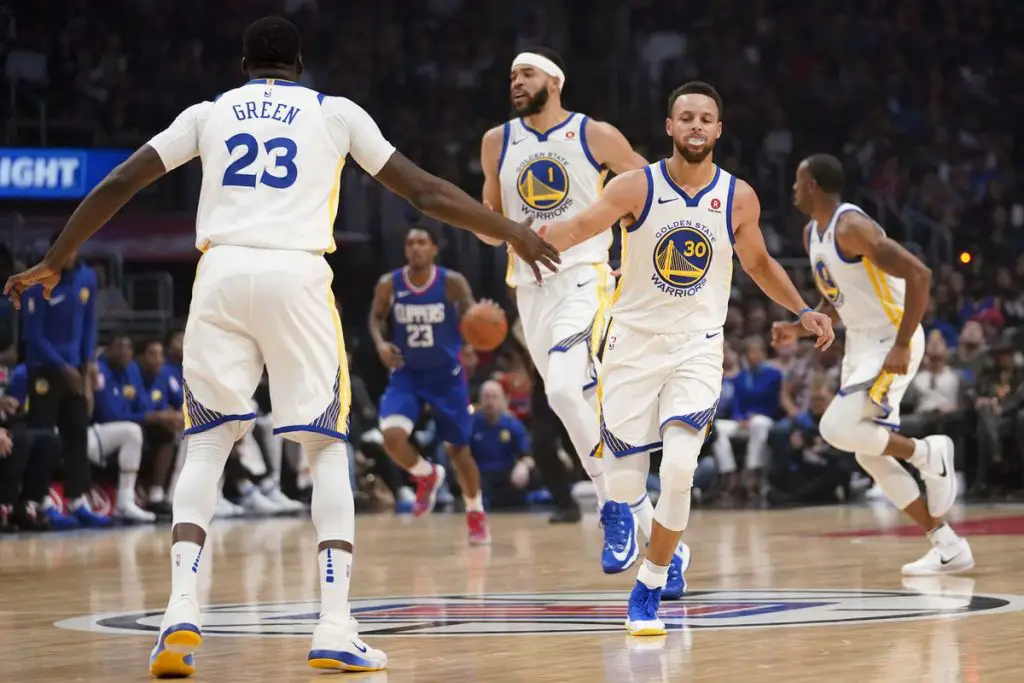 This would be a nightmare scenario for 29 NBA teams and 98 percent of NBA fans. An already stacked Warriors squad adding one of the greatest to ever do it? Barring injury, it's hard to believe anyone would stand a chance. There are a few factors that could dissuade LeBron from taking his talents west, however.
Making this move would undoubtedly make LeBron the NBA's most hated man (a title currently held by Kevin Durant, who recently bailed on the Oklahoma City Thunder to join the Warriors).
Additionally, this would mean LeBron would join up with arguably his top rival, the team he faced three consecutive years in the Finals, winning only once.
From Golden State's standpoint, clearing enough cap space to sign King James, should he opt out, would assuredly mean gutting their roster yet again.
Perhaps the most feasible option would be to conduct a sign-and-trade for LeBron, offering a package centered on Klay Thompson or Draymond Green and including Andre Iguodala. However unlikely it may seem, the Warriors have enough capital to make this nightmare scenario a reality.
2. Houston Rockets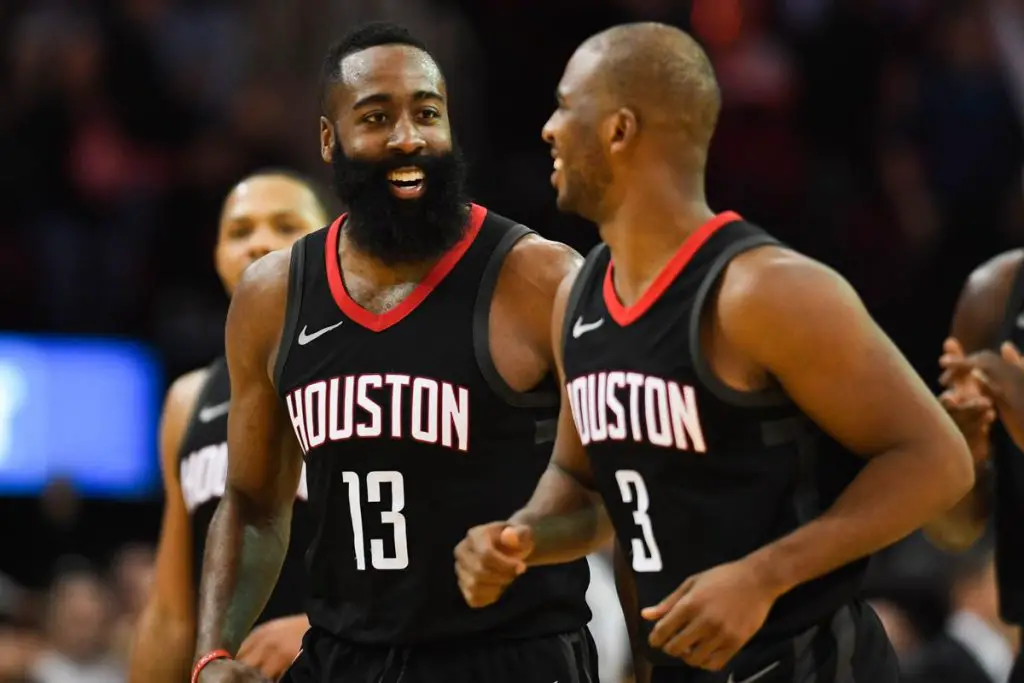 Should LeBron choose to join the Houston Rockets, he would unite with his good friend Chris Paul, an act he has hinted at in the past.
Making this move would, without a doubt, provide LeBron with more firepower to defeat Golden State than he ever had in Cleveland. It would force a matchup with Golden State a bit earlier in the playoffs, but LeBron would be playing with arguably his best roster ever.
Cap space once again is a major issue in this potential move. The Rockets would have to give up multiple assets to clear enough space to sign or trade for LeBron, but if the best player in the world wants to join your squad, you do whatever it takes to make it happen.
3. Los Angeles Lakers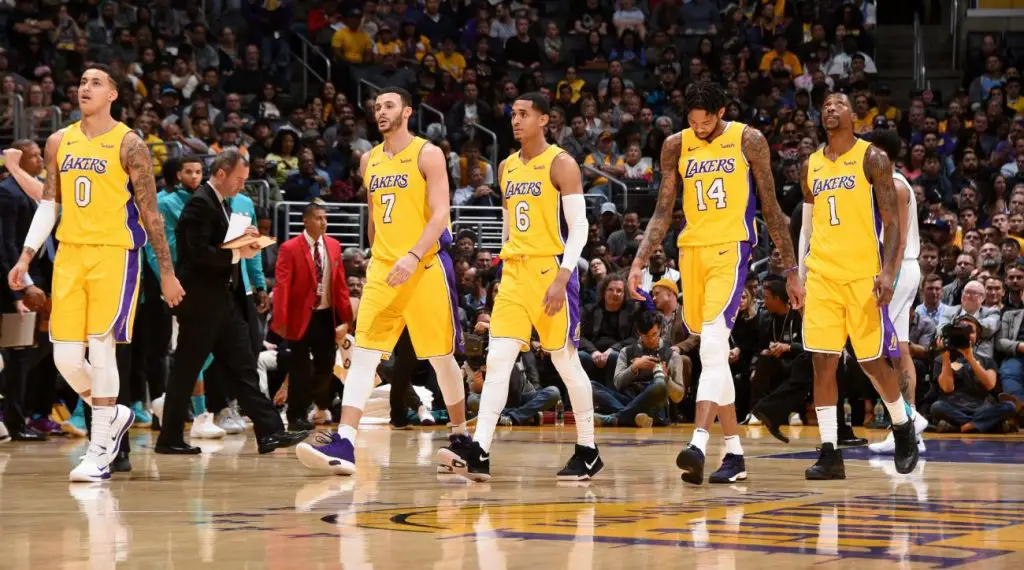 LeBron to Los Angeles rumors have surrounded the player since he first walked on stage at the 2003 NBA Draft. He owns real estate and businesses in the area and has spoken highly of newest Laker Lonzo Ball. Additionally, the Lakers will have enough cap space to offer James a max deal and still potentially sign a secondary superstar.
LeBron obviously has an interest in the area, and the Lakers have enough capital to build a contender around him should they desire to. While this may not be LeBron's best option if he wants to win titles, it remains a top destination.
4. Philadelphia 76ers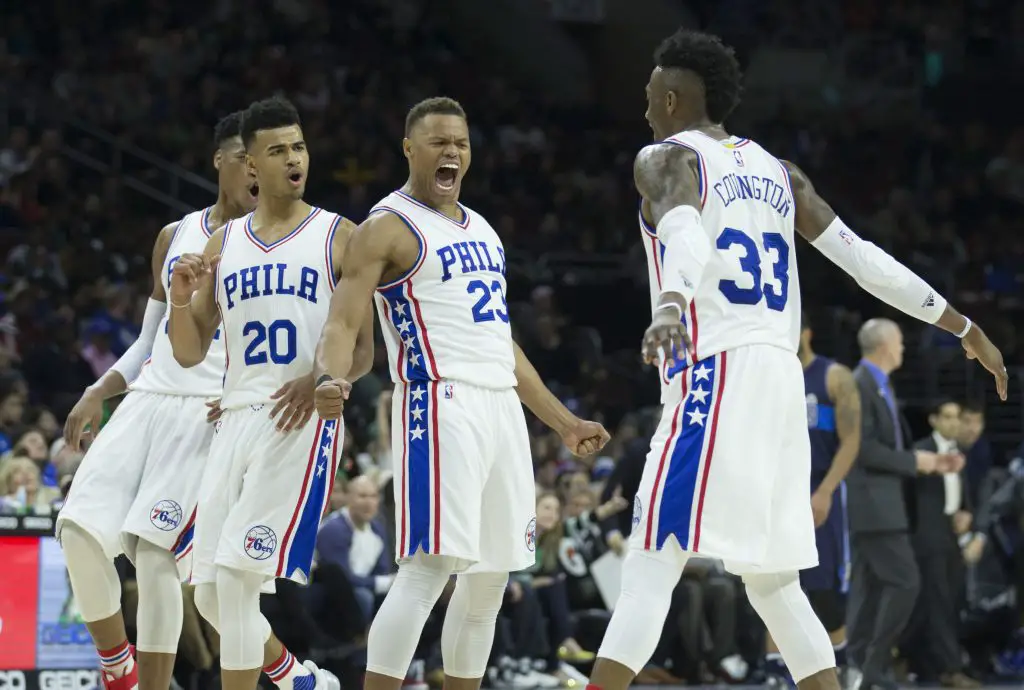 In 2014, LeBron left aging stars Dwyane Wade and Chris Bosh behind in Miami to join younger talent in Kyrie Irving and Kevin Love. Moving on from Cleveland to Philly would be very similar, as he would team up with Joel Embiid and Ben Simmons, both of whom are under 25 years of age.
The 76ers would have enough cap space to sign LeBron to a max contract without making any major moves to break up the roster, and LeBron would remain in the weaker competition of the Eastern Conference.
LeBron and Simmons already share the same agent and it's not outside the realm of possibility that we see them in matching 76ers' jerseys next season.
5. San Antonio Spurs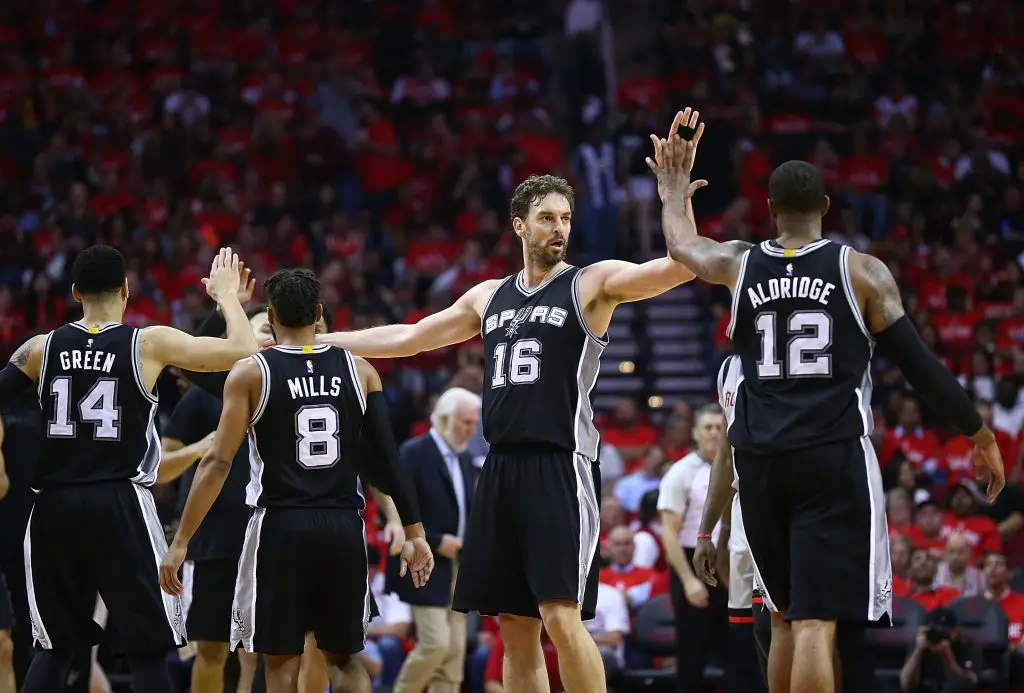 LeBron has always had high praise for Spurs' coach Gregg Popovich, and San Antonio has an unprecedented history of prolonged success.
He would likely not be surrounded by the same level of star power as he would be if he joined other teams on this list, but the league's most dominant player would be joining forces with the league's greatest coach. That alone would put fear in the hearts of opposing teams.
The Spurs' incredibly successful style of team basketball would mesh perfectly with LeBron as well. Once again, money becomes a headache for Spurs' brass, but if LeBron indicated he wanted to play in the silver and black, they would clear space for him.
Keep in mind, LeBron may choose to stay in Cleveland and remain the hometown hero. Perhaps the rumors of the Cavaliers' demise are greatly exaggerated. LeBron might yet drag his team to another Finals appearance, perhaps even a win.
Nevertheless, LeBron has shown he is willing to look for greener pastures before, so NBA fans and analysts search for any indication of his departure.
LeBron could become the NBA's top villain in Golden State, the fulcrum of the league's most formidable offense in Houston, the most profitable player in NBA history in Los Angeles, the leader of budding superstars in Philly or take the Spurs back to the top.
Any of these scenarios would dramatically shift the NBA landscape and the balance of power would assuredly be shifted. This, however, is exactly what makes this kind of speculation so enticing, and the NBA offseason so alluring: the threat of a massive upheaval of the status quo in a superstar's quest to be on top.