In sports, there's a tendency for severe overreactions from fans and pundits alike. It's the nature of sports coverage to sensationalize things that often aren't there. Everyone (including myself) did it during the onset of this year's NBA playoffs. Even when there was a clear talent discrepancy in the god awful regular season, most people (again, including myself) hyped what was sure to be a "historic" playoff season. When it was clear that the playoffs, like the regular season, were unwatchable, the conversation shifted to legacy.
The Finals conversation was centered on whether the NBA's "King" LeBron James could surpass "His Airness" Michael Jordan. To many, LeBron reaching his seventh straight finals was enough to officially crown him as the greatest of all time. Others needed to see how his team fared against the super-team Golden State Warriors in the Finals. The clear consensus was that LeBron was firmly in the running for the title of the GOAT.
Yet, when it was clear LeBron's hopes of winning his fourth title were dashed against a Warriors team that outmatched the Cavs at every level, most of the pro-LeBron contingent faded away into the night. Despite having a historically dominant Finals and playoff run, many altered their opinion on James' legacy, quickly taking his name out of consideration for the GOAT. What changed in eleven short days to drop LeBron's stock from fan favorite to overlooked superstar? In my book, losing in five games to one of the best teams ever assembled shouldn't count as a detractor.
So, let's have the conversation then. Who is the greatest?
Championships and Accolades
Most of these conversations begin and end with championships. It's why Jordan's perfect six-nil record in NBA finals is seen as the gold standard, and, to the pro-Jordan contingent, makes him untouchable. The Bulls' two three-peats in the nineties made MJ's Bulls one of the most dominant teams in history, yet LeBron's record seven straight finals are nothing to shrug off either. LeBron has now made more Finals appearances than Jordan ever did, and LeBron is still kicking; it wouldn't be hard to imagine a few more Finals in his future.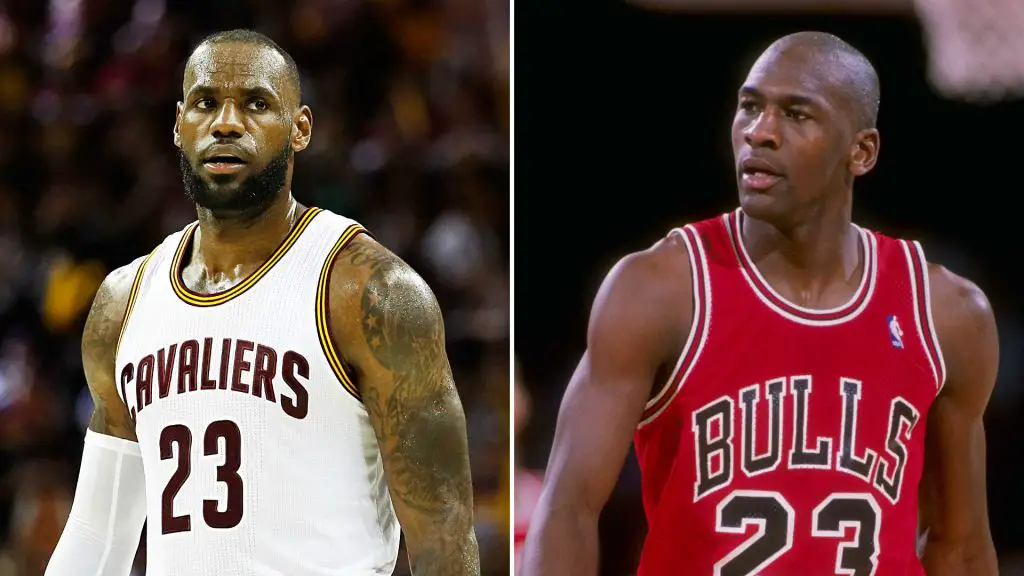 In terms of accolades, the pair represent two of the most celebrated athletes in human history, both of whom came into the league as Rookie of the Year. Both are world class defenders. LeBron has made the NBA All-Defensive Team five times (2009-2013), and the All-Defensive Second Team once (2014). Jordan, on the other hand, made the NBA All-Defensive First Team nine times (1988-1993, 1996-1998), led the NBA in steals three times (1988, 1990, 1993) and was the Defensive Player of the Year in 1988.
Most importantly, both were the best players in their respective eras. MJ won five regular season MVPs, six Finals MVP, was a fourteen-time all-star and was in the All-NBA team eleven times. James has won four regular season MVPs, three Finals MVPs, made the all-star team thirteen straight years and was in the All-NBA team thirteen times.
The only major discrepancy in their track-records is with scoring. Jordan won the NBA regular season scoring champion ten times; LeBron only won the title once.
Limitless accolades are bound to go along with their iconic careers, but it's impressive nonetheless. Where I draw the line on this one is with championships. LeBron's Finals run puts him up there with Bill Russell and the longest run of dominance in NBA history.
That being said, Russell won eleven of his twelve Finals appearances. History remembers the champion, never the runner-up.
Who has the advantage so far? Jordan.
Career Stats
Judging this one is borderline impossible.
Overall, Jordan is the better scorer, plain and simple. He averaged 30.1 PPG in the regular season and 33.4 PPG in the playoffs—better than LeBron's 27.1 PPG and 28.4 PPG averages—and is a more efficient scorer than LeBron. In all, MJ scored about four-thousand points more than LeBron has, putting him at fourth on the all-time scoring list. While that margin seems like a lot, LeBron scored 2,545 points in 2017 alone. LeBron will surely overtake him in total scoring any day now.
Jordan was also exceptional at stealing. He averaged 2.3 SPG in his career, to rack up the third highest steal total in NBA history; LeBron is the twentieth.
While MJ is the better pure scorer and defender, LeBron makes up for it by bringing more to the table. He has better averages across the board in rebounds and assists, while already surpassing Jordan in total rebounds by over one-thousand and total assists by nearly two-thousand.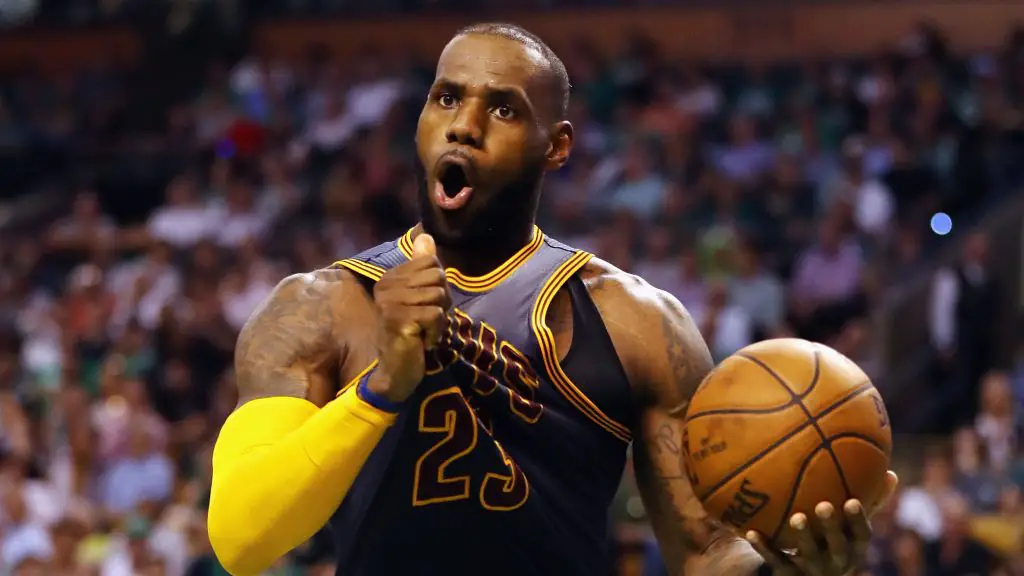 Most importantly, LeBron has passed MJ in total stats for every major statistical category in the playoffs, albeit with thirty-eight more games played.
It's unfair to judge them head to head in this category, because at the rate LeBron is going, he'll play hundreds of games more than Jordan ever did. But with these extra games, LeBron will most likely crush most of Jordan's total stats.
Here, James has the advantage.
Playoff Competition
Deciding this one depends on what you put more stock in—the overall depth of the competition, or the Finals matchups.
Playoff success didn't come immediately to either of the greats. Both young stars were outmatched by the reigning dynasties of the time. For Jordan, Larry Bird's powerful Celtics team proved to be an unstoppable obstacle in his early career, losing his first two seasons in the playoffs to the Celts in the first round. When the Celtics fell off the mountaintop in the late '80s after Bird's hampering back injury, Jordan ran into the "Bad Boys" Pistons team. Detroit's relentless "Jordan Rules," the strategy designed to give Jordan daily beatings courtesy of the Motown monsters Bill Laimbeer and Dennis Rodman, prevented Jordan from reaching the echelon for another three years.
LeBron had significantly more success than Jordan early in his career, reaching the Finals in only his second season in the playoffs. However, like MJ, James was unable to get past the dynastic teams in his early playoff career. In his first playoff appearance, he lost to a dominant Pistons team, who matched the immense physical intensity and defensive prowess of their predecessor "Bad Boy" team. The very next season, despite leading an incredible run to the Finals, where he dispatched the favored Pistons in a performance for the ages, LeBron was manhandled by a Tim Duncan-led Spurs team, who had won three titles in six years. He wasn't always able to get past the Boston "Big Three" in 2008 and 2010, and had questionable losses against the mediocre Magic and Mavericks teams in 2009 and 2011.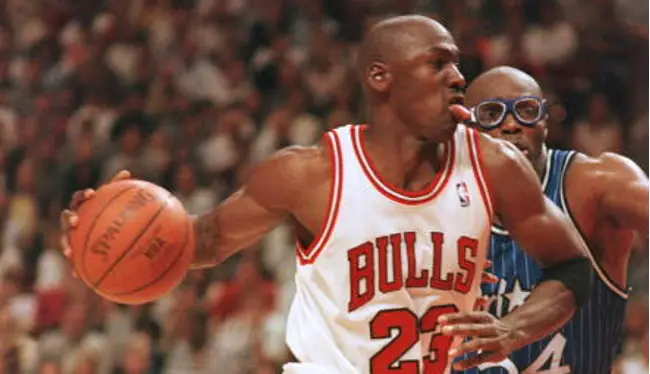 Although, after each player had their first taste of success, they would not give up their thrones. LeBron hasn't missed a Finals appearance since his first year with the Heat in 2011; Jordan only lost one playoff series (against young Shaq's Magic in the Eastern Conference Finals) after winning his first Championship in 1991.
In that period, LeBron was put through the ringer with his Finals matchups. His three wins came against a Thunder team galivanting with three young superstars, an incredible Spurs team still at the height of their dynasty and the seventy-three-win Warriors team, who were arguably one of the greatest teams in NBA history. His losses are equally impressive, losing to a Spurs dynasty twice in two separate decades, a dominant Warriors team twice in three years and the Dallas Mavericks (let's just forget this one for now).
That being said, let's not forget that LeBron's marches through the East have largely been cakewalks. The most competition James has had to face in the East is the tough Pacers squad. While Indiana was a formidable opponent, they are nothing compared to the legendary players Jordan went up against.
In MJ's six Finals runs, he defeated Patrick Ewing's Knicks, Charles Barkley's Sixers, the Bad Boy Pistons, Reggie Miller's Pacers, undervalued fifty-win Cavaliers teams and Dominique Wilkins Hawks. Coming out of the East used to be a battle every minute, as Jordan had to elevate his game to overshadow great talents. His competition in his six Finals victories are no joke, either. Jordan put a bow on Magic Johnson's Lakers dynasty in his first championship, then preceded to run through a strong Trail Blazers team, Barkley's sixty-two-win Suns, a dominant Sonics team and finished off his career by bashing the title hopes of John Stockton and Karl Malone with two straight wins over the Jazz.
Jordan never faced the likes of a Warriors super-team; at the same time LeBron never had a challenge remotely close to MJ in the East.
The advantage here goes to Jordan.
Team Strength
The final measure assesses who relied more on the talent within their respective teams. Neither Jordan nor LeBron could get over that final hurdle without the talent surrounding them. Jordan needed Scottie Pippen; LeBron needed D-Wade, then Kyrie Irving.
Most assume Jordan had the superior teams due to the remarkable records. While Jordan's Bulls had five sixty-win teams, including a seventy-two-win team in '95, LeBron only had two sixty-win teams in his first stint for Cleveland. Yet, record alone doesn't paint a full picture. Sure, Jordan played along hall-of-famers Scottie Pippen, Dennis Rodman, all-stars Charles Oakley and Horace Grant, and pervasive talents in Toni Kukoc, Steve Kerr, John Paxson and Ron Harper, but let's not forget that LeBron surrounded himself with some of the best talent of his generation.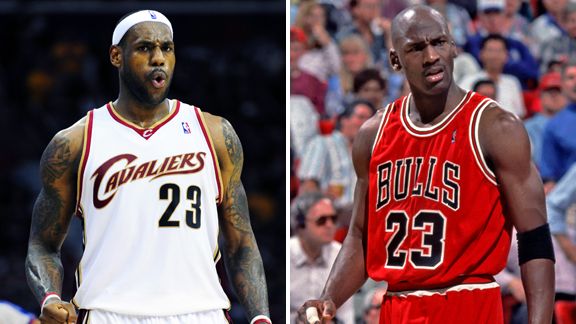 Say what you will about LeBron James, but the man certainly has a talent for attracting the best from across the NBA. So far, LeBron has played alongside Cleveland-legend Zydrunas Ilgauskas, hall-of-famer Shaquille O'Neal, Chris Bosh, Dwayne Wade, Rashard Lewis, defensive stud Shane Battier, Ray Allen, Kevin Love, Kyrie Irving and Kyle Korver.
At the very top, Jordan's Bulls were unparalleled, yet LeBron's Cavs and Heat teams often had better depth.
So, who's got the advantage now? It's too close to call.
At the end of the day, I cannot in good conscience say that a player whose legacy is unfinished can be better than "His Airness." I guess NBA dorks like myself will have to wait until LeBron has retired before the two legends' careers can be compared in earnest.
But does there really need to be a "winner" and "loser" in this conversation? The two are incomparable talents which have made everlasting impacts in two very different eras of basketball.
If Jordan is "Number One," LeBron should be "One-A." Putting one as the GOAT shouldn't take anything away from the other. They are clearly the two greatest basketball talents the NBA has ever produced.