When Disney's "Shake it Up!" first premiered in 2010, it enamored countless audiences of children and adolescents. Co-stars Bella Thorne and Zendaya embodied their roles as CeCe Jones and Rocky Blue, two childhood friends and aspiring dancers who valued friendship over anything else.
Despite their differences, Thorne and Zendaya were able to convince young viewers that they were BFFs IRL. However, their two opposing paths in life post "Shake it Up!" confirm that they weren't as close as Disney presented.
Today, Thorne has a less-than-desirable public image, as she's often considered "trashy" and hasn't appeared in any major films or notable television series since her Disney debut. After she left Disney Channel in 2013, I'd say Thorne is most known for her role as Madison in "The DUFF." (I'm most definitely NOT a Bella Thorne fan, but that movie is a must-watch!)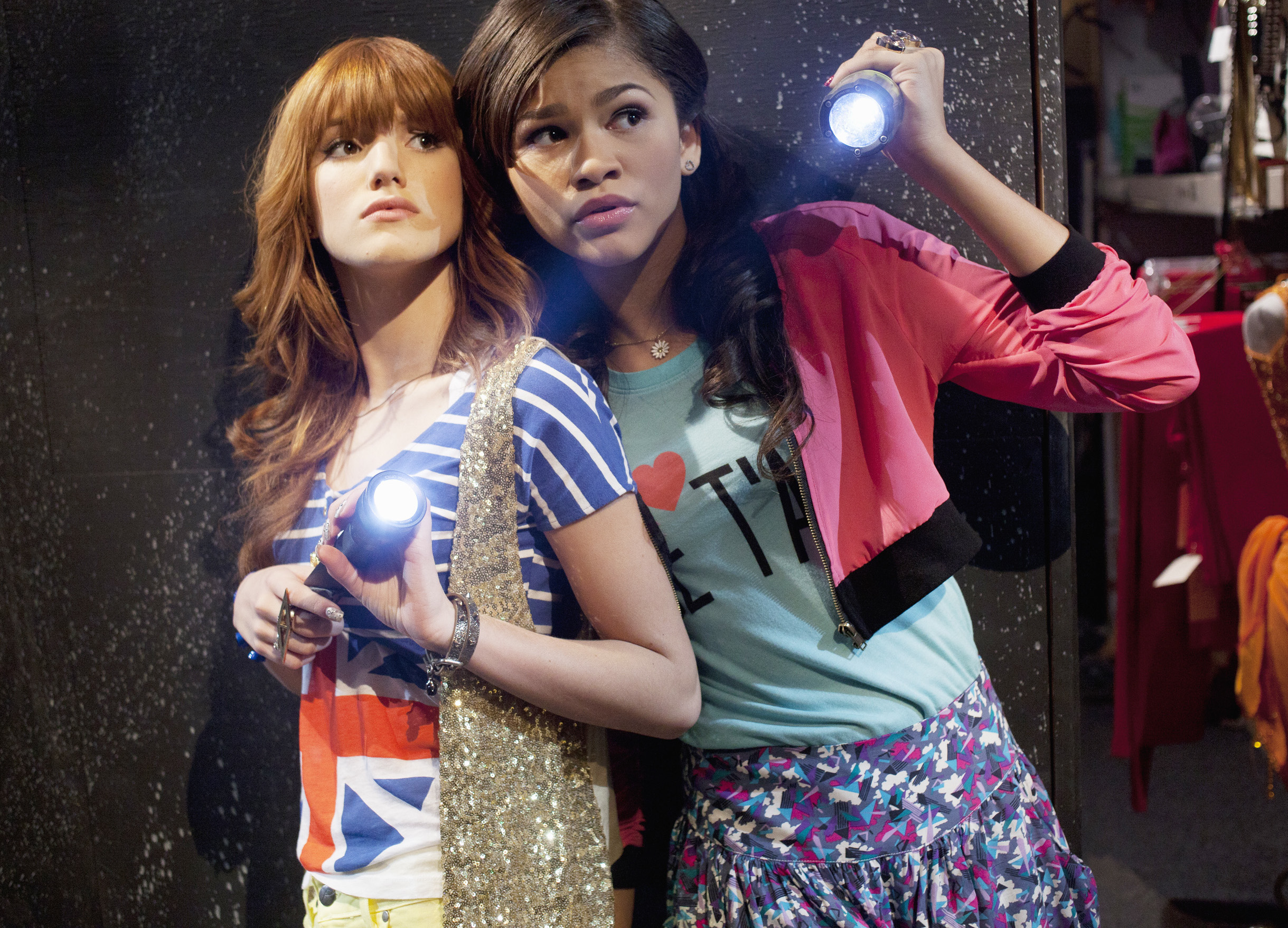 So, what does that mean for Zendaya?
Honestly, nothing. Z has continued to enhance and positively bolster her career, as her latest big-screen appearances have been in "Spiderman: Homecoming" and the Oscar-nominated musical "The Greatest Showman." Unlike the budding child stars before her, Zendaya has been able to make a seamless transition from Disney Channel to "real Hollywood." Maybe Thorne should've taken some notes.
Unlike her childhood co-star, Zendaya stuck around Disney Channel after "Shake it Up!" ended in 2013, as she eventually starred in and co-produced "K.C. Undercover," another Disney-branded sitcom that ran from 2013 to 2018. Not to mention the two DCOMs (Disney Channel Original Movies) starring Zendaya, which premiered in 2012 and 2014.
While she was still associated with Disney until 2018, Z really branched out in 2016, when she auditioned for the role of Mary Jane in "Spiderman: Homecoming."
It's worth noting that MJ's character is typically portrayed as a red-haired, Caucasian woman, and that Zendaya intended to bring attention to the inexcusably white-washed role. Her defiance definitely paid off as countless "big names" in sports and politics, including LeBron James and Michelle Obama, have recognized her work.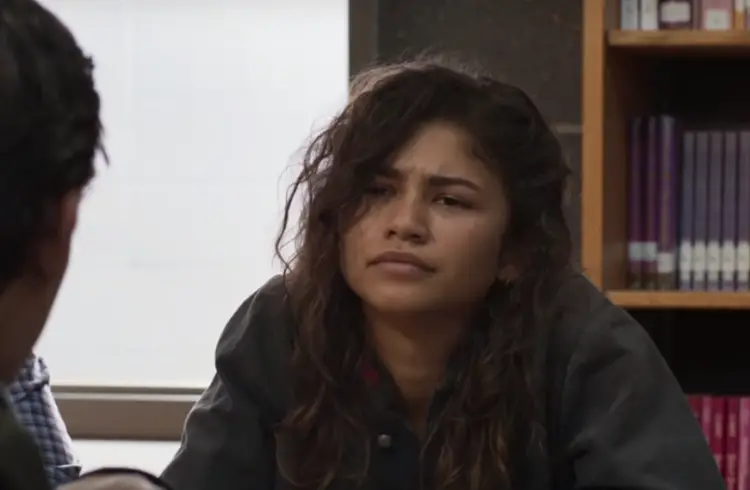 Z's social justice endeavors don't end there. She addressed underrepresentation among African American women at this year's Beautycon: "I am Hollywood's, I guess you could say, acceptable version of a black girl, and that needs to change. We're vastly too beautiful and too interesting for me to be the only representation of that. What I'm saying—it's about creating those opportunities. Sometimes you have to create those paths. And that's with anything: Hollywood, art, whatever."
While racial issues are Zendaya's primary focus, she has also taken an affirmative stance on body positivity, especially after she was accused of being a "thinspo" model at the 2016 Kids' Choice Awards. On Twitter, comedian Julie Klausner claimed that Z had an eating disorder, which helped her win an award for "best childhood actress."
After several fiery tweets were sent back and forth, Zendaya ended the feud with the following statement: "Now….everyone go look in the mirror at their beautiful body, and love that shit #thickgirlswinning #skinnygirlswinning #weallwinning." Don't start something you can't finish, Klausner.
Twitter feuds aside, how has Zendaya maintained her squeaky-clean public image? How hasn't she self-imploded like so many Hollywood-driven Disney stars before her?
The answer is fairly simple — she's connecting with REAL people, and identifying with the REAL issues that surround her.
Unlike Miley Cyrus, who ditched Disney abruptly and became a media scandal before our eyes, Z has stayed true to herself while defending a cause. She didn't need to make a scene at the VMAs or publicly diss Disney, and she has stayed clear of the dangerous world of drugs. Rather, Zendaya uses her platform to create positive change, and in a healthy way.
Regardless of her positive transformation from child star to Hollywood actress, Zendaya doesn't look down upon her Disney peers, and refrains from speaking ill of them. In fact, when she was pressed about Cyrus' VMA debacle, Z responded with: "I would never say anything negative about what they do or the choices they make because, in the end, those are their choices and their lives and I respect them. I've chosen my own different path, and I will continue to do what I do."
And while Miley Cyrus is slowly returning to her "old self," Z really hasn't strayed from her Disney persona — or her true self. In simpler terms, Zendaya is unapologetically Zendaya.
When she makes guest appearances on "SNL" or "The Late Night" show, for instance, Zendaya is quick to crack a joke and point out her own flaws. In an interview with Jimmy Fallon for "The Greatest Showman," she showed behind-the-scenes footage of her and Zac Efron "body slamming" while practicing the now famous "Rewrite the Stars" trapeze scene. Or, in my favorite Zendaya moment, Z demonstrated the many ways one can flick someone off on Jimmy Kimmel.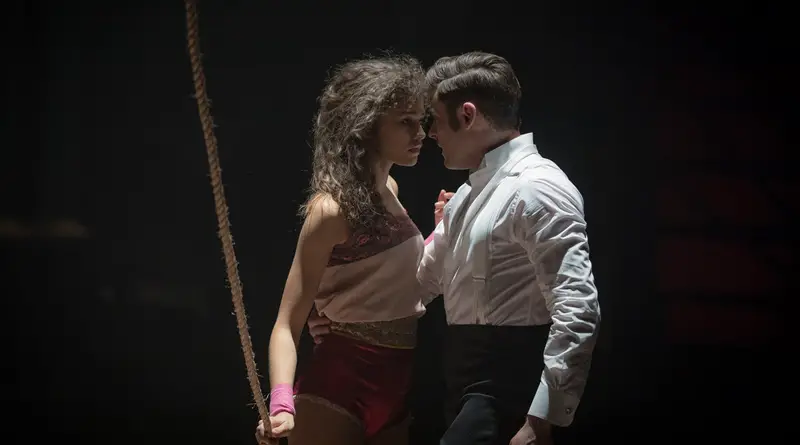 Z's self-love isn't limited to talk show interviews either, as her social media accounts are authentic and real. While her pictures are primarily from photo shoots and red-carpet events, she always captions her posts with comedic and relatable statements.
For instance, when she attended MTV's Movie and TV Awards on June 17, she captioned her first post of the night with the following: "Lookin like a fine ass unwrapped, caramel filled Hershey's kiss" only to caption her second post with: "I've out-captioned myself, I won't be able to live up to the last one." If we're being honest here, she wasn't wrong.
So, will Zendaya's subtle transition from Disney to real Hollywood life influence budding child stars? One can only hope. If Z has proved anything, she's made it perfectly clear that Disney doesn't "cage" its cast members, as she was able to break away from child-stardom without going off the deep end (*cough cough* Miley *cough cough*).
Although "Spiderman: Homecoming" and "The Greatest Showman" appeal to a younger audience demographic, Zendaya is gradually becoming a Hollywood household name. And hey, let's remember that both films are free of the "Disney Channel" label — Bella Thorne must be quaking in her boots.