On Aug. 17, fans of Jenny Han's novel "To All the Boys I've Loved Before" will finally be able to see their beloved YA heroine, Lara Jean Song Covey, on the small screen. The real question is, will it live up to fans' high expectations?
Netflix released the heartwarming trailer for the movie adaptation of the book last week. "To All the Boys I've Loved Before," the novel, is the first in a trilogy about the events that occur after the love letters 16-year-old Lara Jean has written to her five crushes are mailed to the boys without her knowing.
Peter Kavinsky, Lara Jean's former middle school friend and first kiss, and Josh Sanderson, the ex-boyfriend of her older sister Margot, confront her about the letters. She and Peter pretend to date, so Josh won't suspect Lara Jean has feelings for him. Their fake relationship is a key element in the story.
After watching the trailer, I've already noticed a few differences from the book. For one thing, when Peter first brings the letter to Lara Jean, she faints. In the book, the teen wishes she would faint but doesn't actually do it. Peter is also designated as the one "with the beautiful eyes," even though Peter's eyes are not mentioned in the letter in the book.
Movie adaptions will never be 100 percent like the book, but here are five things from "To All of the Boys I've Loved Before" that must be kept in the movie or else it will fall short:
1. Lara Jean's Fun Yet Stylish Wardrobe
Judging from the trailer, I think this is one aspect of the novel that is sure to remain the same. Lara Jean has such an adorably quirky sense of style. She's really into vintage clothing and is quite feminine, wearing a lot of skirts, cardigans and knee socks.
Keeping her sense of style would further develop her character and add to the visual effect of seamlessly adapting the book into a movie.
2. Kitty's Personality
Kitty (whose real name is Katherine) is Lara Jean's 9-year-old little sister. She has an opinion on everything, especially Lara Jean's outfits, and isn't afraid to voice it. Like others who lack a filter, she does get into trouble sometimes for her mouth. Hopefully, her sassy remarks make their way into the movie.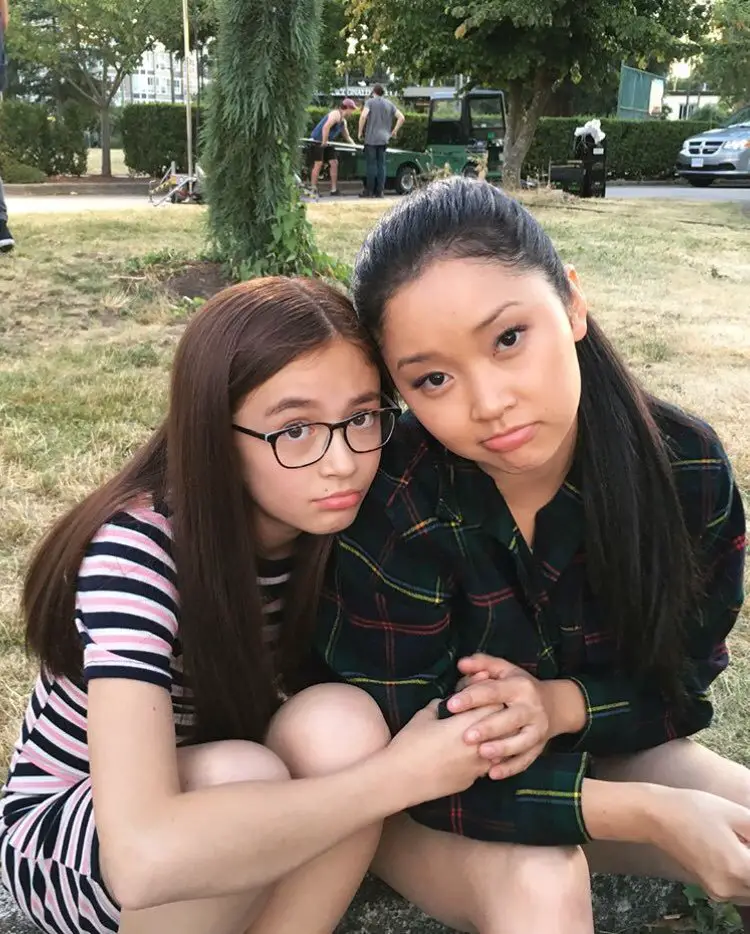 One of the more hilarious moments in the novel comes when Peter drives Lara Jean and Kitty to school one day and Kitty wants to know how Peter and Lara Jean got together. Peter starts to explain, but Kitty cuts him off by saying, "Was I talking to you? No, I don't think so. I was talking to my sister."
She does come off as rude and annoying sometimes, but I think that's what makes her so realistic. Many younger siblings share her same temperament and movie viewers will be able to relate. If the writers change Kitty's personality, the movie would feel too different from the book.
3. Lara Jean's Best Friend Chris
There are plenty of book characters who don't end up in a movie adaptation. For example, Hazel, the protagonist from "The Fault in Our Stars," had a really funny best friend who wasn't in the movie. It was slightly disappointing, because I felt her absence. Hopefully, the movie writers don't do that with Chris. In the trailer, I did spot a blonde (Chris is blonde) sitting on a couch, so maybe it's her.
As the perfect foil to Lara Jean, Chris adds the sense of adventure and spice needed to engage viewers. While Lara Jean is a sweet, imaginative homebody who is really close to her family, Chris stays out all night, smokes, swears often and sleeps with many guys. Their friendship works because both girls can learn from the other's stark differences.
4. All of Lara Jean's Cutesy Grandma Hobbies
Peter says Lara Jean reminds him of his grandmother, and then tells her, "You hate cussing. You like to bake. You stay at home on Friday nights." There are probably many teenagers and 20-somethings who can relate to these traits; they are not exclusive to the elderly segment of the population.
Lara Jean is an avid baker. She whips up cookies, cupcakes, and other Pinterest-worthy treats that I think deserve some screen time, at least so the book fans can drool over them as they appear on their television screens.
She also knits a scarf for Margot, but she isn't very good at knitting, as Kitty unhelpfully points out. Lastly, there's the scrapbooking. It would be refreshing to see a teenage girl scrapbook instead of being glued to her phone all of the time.
5. The Original Content of the Letters and Handwritten Notes
The letters shouldn't just be used as a plot device. Viewers should be able to hear them read aloud by Lana Condor, the actor who plays Lara Jean. The "To All the Boys I've Loved Before" movie writers should stay close to the original letters, because the way Han wrote them is central to the characterization of Lara Jean's five crushes and herself.
For instance, there's a line in Peter's letter that says he "always take[s] the last piece of pizza," which could be interpreted as selfishness. But there's also another spot in the letter that shows Peter's kinder side when it talks about how Peter chose to be lab partners with a guy rumored to have terrible body odor.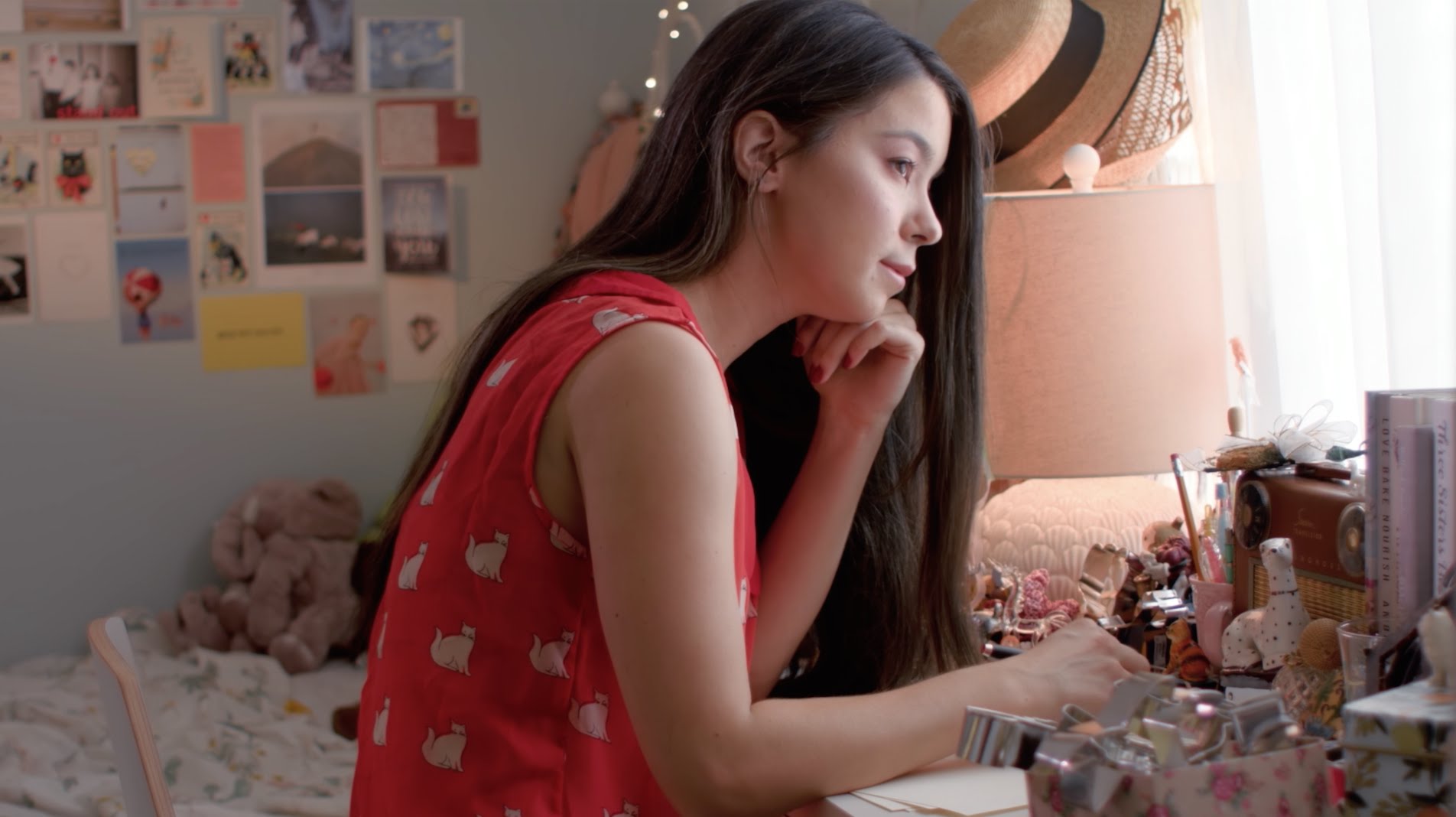 In another letter, Lara Jean writes about how she finds another boy, Lucas, "mysterious," because she doesn't know much about him. While she's talking about all the things she has noticed about Lucas — who turns out to be gay — like his lunch habits and his talent for writing, readers can see how the letter further characterizes Lara Jean. Her detailed observations draw attention to how much pleasure Lara Jean gets from noticing such minute details about others.
Handwritten notes should also be kept in the movie. In the novel, Lara Jean and Peter pass notes back and forth frequently, even though they have each other's phone numbers. This habit is a quirky aspect of their relationship that would resonate with teen viewers.
Maybe the "To All the Boys I've Loved Before" adaption writers will see this article and realize the whole movie was wrong then make adjustments. Just kidding.
In all seriousness, let's hope this movie delivers the same uniquely teenage angsty romance that the novel achieves so effectively and sets up movie goers for the rest of the series.