The upcoming HBO series "Sharp Objects" is based on Gillian Flynn's 2006 novel of the same name. The book is a violent and dark mystery that mixes elements of mental issues, harrowing family dynamics and small-town secrecy in a marvelous way that only Flynn can pull off.
Set for a release date of July 2018, HBO's "Sharp Objects" looks to be as haunting as the book. The limited series stars Amy Adams as Camille Preaker, a psychologically damaged reporter who returns to her hometown to cover the murders of two preteen girls. Eventually, Camille gets too close to the truth and becomes ensnared in dark events from the past.
The eight-episode series will retain Flynn's storytelling style. Flynn, along with Marti Noxon, has written all of the episodes of the show.
"Big Little Lies" director Jean-Marc Vallee directed all the episodes, and Patricia Clarkson, Chris Messina, Madison Davenport, Elizabeth Perkins and newcomer Eliza Scanlen finish out an amazing cast. The trailer teases with ominous imagery and tone, which are definitely aspects of the book that producers will adapt to the screen.
Who is Gillian Flynn?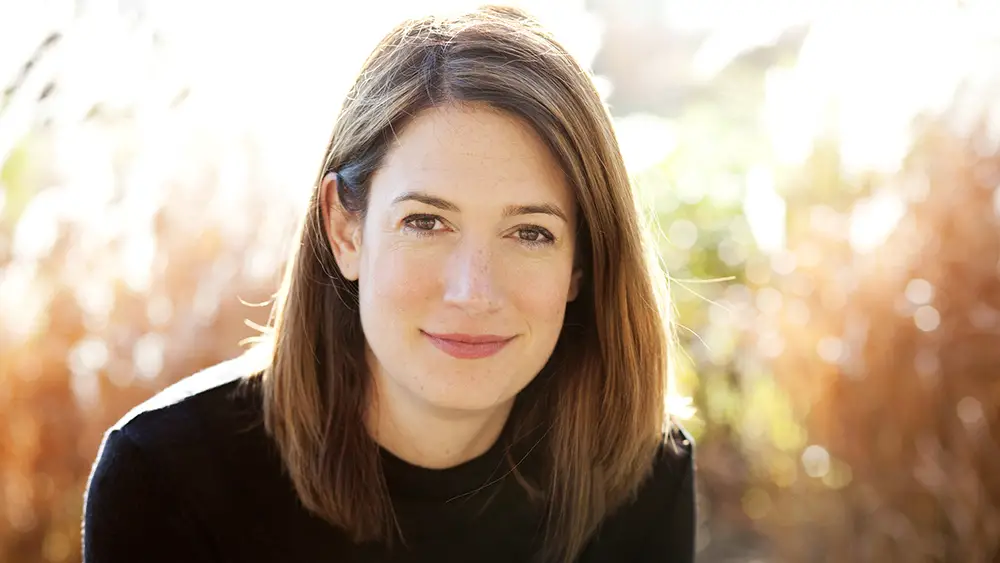 Gillian Flynn, best known for the David Fincher adaptation of the bestselling novel "Gone Girl," has been a bit of a lightning rod in the writing world. After all, critics and fans have both maligned and praised Flynn's controversial use of female characters.
Flynn definitely broke the rules of contemporary fiction due to her complicated and dangerous female characters. In fact, Flynn once wrote, "I've grown quite weary of the spunky heroines, brave rape victims, soul-searching fashionistas that stock so many books. I particularly mourn the lack of female villains."
Her mindset caused many critics to label Flynn as misogynistic and misandrous, as well as downright misanthropic. At the same time, various other critics praised Flynn's character as being righteously feminist, and all the attention swirling around her prompted her to respond to her commenters: "For me, it's also the ability to have women who are bad characters … the one thing that really frustrates me is this idea that women are innately good, innately nurturing."
In Flynn's first novel, "Sharp Objects," it is clear that contradicting feminine stereotypes have long been on the author's mind. In fact, the main character Camilla is a deeply scarred and flawed protagonist. The novel's female characters are arbiters of destruction and sabotage. The women are villains in every sense of the word and more dangerous than any male counterparts.
The most distinctive aspect of "Sharp Objects" is that Flynn distorts and twists the narrative of the empathetic and nurturing archetypes and presents a terrifying yet riveting batch of female characters.
To be sure, "Sharp Objects" is not a book you should take lightly. Flynn heavily intertwined certain elements of mental health and abuse with the storyline, and she does not hold back with the unpleasant details.
Flynn pulls the reader into the unsettling psyches of the characters, but her superbly descriptive writing style and penchant for thrilling plot twists make "Sharp Objects" a must-read. In fact, the novel spent over 70 weeks on the New York Times bestseller list, won two of Britain's Dagger Awards and was shortlisted for an Edgar Award.
Without a doubt, Flynn's ability to mix terror and gore with a thrilling mystery is something the author came by honestly. In an interview with The Daily Beast, Flynn remarked, "I discovered [Stephen] King early on. He was another writer we'd read aloud to each other at slumber parties."
Flynn's father was a film professor, and she inherited the family's ongoing love for horror movies, especially "Psycho," which made a huge impact on her.
Her fascination with the movie "Psycho" definitely transferred into her writing. Flynn is a master of creating the feeling of things not being quite right. She has stated that some of the best books feature characters that "have gotten swept up in a current they can't control, leading them toward something awful and dark."
What to expect from "Sharp Objects"
SHARP OBJECTS Official Trailer (HD) Amy Adams Limited Series
"Sharp Objects" is definitely all about dark forces carrying away characters. The main character, Camille, who is sent back to her hometown to cover the murders of two young girls, has just recently been released from her stint in a psychiatric hospital. Not only is Camille forced to relive painful memories of the past, she is also confronted with mental-health issues that threaten everything that she has worked so hard to get back.
In addition to the fascinatingly damaged character of Camille, "Sharp Objects" also boasts strange and eerie secondary characters. For example, Camille's mother, Adora Crellin, is the picture of Gothic ethereal beauty and fierceness; with gossamer nightgowns, cocktail in hand, and slicing words that cut into Camille's psyche, Adora is an icy yet menacing figure.
Amma, who is Camille's beautiful, younger half-sister, is just as complex and troubling. She leads a double life as a loving, innocent daughter, but when she's not at home, she terrorizes her classmates and acts sexually provocative toward every male in town.
Flynn portrays the male characters in "Sharp Objects" as either milquetoast husbands or just morally deficient men trying to get into Camille's pants. However, the men don't even come close to rivaling the women as far as treachery and evil misdeeds.
Judging from the trailer, "Sharp Objects" promises to be as atmospherically moody and tense as the book, with its disturbing characters, violence and strange and memorable characters that will haunt viewers for a long time.
The "Sharp Objects" series looks to be one of the HBO's darkest projects so far, and the series will retain the book's mystery/thriller essence, as well as its infusion of Southern gothic modernity. The show will not disappoint fans of the book, and it is clear that by keeping Flynn as the main writer for the series, the show runners want to retain Flynn's unique oeuvre and storytelling techniques.