Every day students and young writers across the world are pushing the envelope of reporting and the capacity of online media forward. Through magazines, newspapers and creative zines, unheard voices and stories are able to come alive thanks to the diligent work of budding student journalists and creatives.
With fresh perspectives on politics, social norms and cultures, student media has become a space that hosts some of the most groundbreaking projects out there. Luckily, in the world of student media, there's something for everyone, from climate change reporting to fashion and style writing to political journalism.
Beyond visual aesthetics, these student publications are moving coherently with the direction that journalism is headed in. They're bringing in-depth op-eds, fun features and thought-provoking multimedia content to the table for readers to dig into. Here are 10 student publications worth checking out right now:
Polychrome Magazine is made by a collaborative effort from students in Texas, New York and California and it works to serve as a platform which consistently highlights people of color in art and music. It's first issue released last year and it featured prominent creatives of color including photographer Myles Loftin, model Gregory Robert and media personality Lauren Ash, among many others.
Verde Magazine may be the most decorated high school paper in the country. Yes, you read that correctly: high school. Verde is constantly putting out grade-A journalism.
For example, following the tragedies at Marjory Stoneman Douglas High School in February, student journalists at Verde Magazine sat down with writers and editors at Douglas' school newspaper, The Eagle Eye, to discuss coping with the event while also serving as a voice for the student body.
Moreover, the students have published work breaking down cryptocurrency, exploring gender disparities in public education and unpacking how politics and social media go hand in hand in the 21st century. These young writers are a force to be reckoned with.
Written, edited and distributed in New Zealand, Salient is the student-run magazine at Victoria University of Wellington. Most prominently, Salient is the pinnacle of student design. Its visual aesthetic is fun and artsy without being overbearing. Each issue touts vibrant colors, eye-catching doodles and carefully-crafted spreads, only making its content that much more enjoyable to read.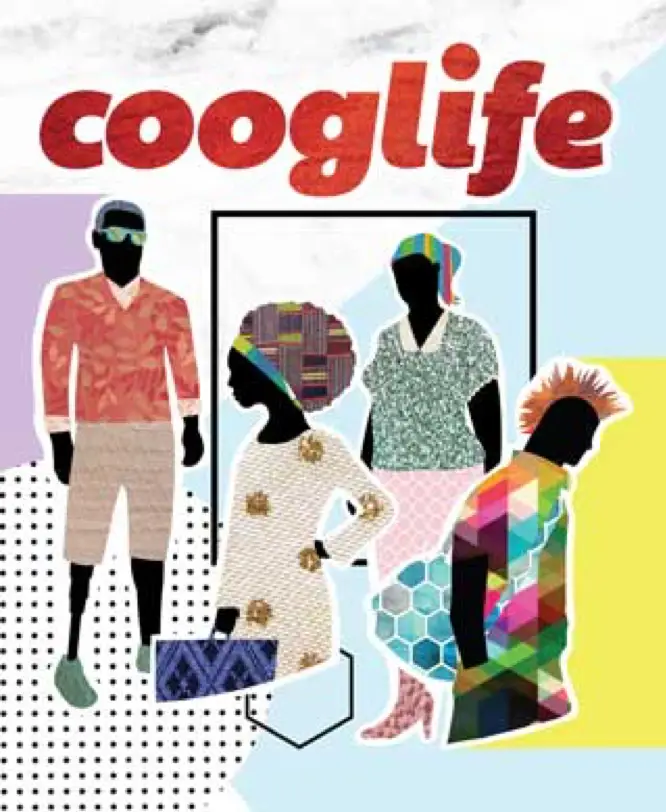 The University of Houston's publication Coog Life effortlessly ties lifestyle and entertainment reporting into the interests of students. Printing each month, the publication offers reading for a wide range of interests. Whether you're looking to dig into the grassroots leaders of the Black Feminist movement or you want to up your style with a guide to thrifting while in college, there's something there for everyone.
Founded this semester at The University of Texas at Austin, Silk Club ATX is a zine project that focuses on the experiences and intersectionality of Asian-American women and non-binary people. Feminism, queer identity and Islamophobia are just a few of the issues explored within the zine's first issue, QUIET!, which was released last month.
More than just a publication, Silk Club is an intimate community of creatives working together to highlight and offer the microphone to an often underrepresented and misrepresented community.
From Western Washington University, The Planet is everything you'd expect from National Geographic if it were completely run by students and based at an environmental college. At its core, The Planet strives to educate audiences about nature and the way we interact with our world, bringing environmental advocacy through journalism.
It is a quarterly magazine based at Huxley College of the Environment where all photography, design and storytelling are completed in-house. While the publication covers science and the environment, it perhaps, more importantly, amplifies the stories of the people and the animals behind it.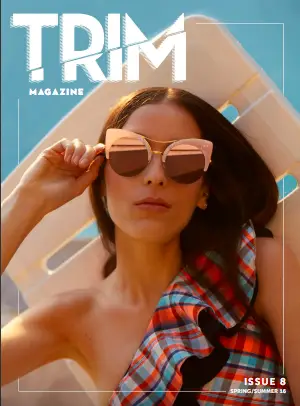 While it could easily pass as high-end editorial fashion work, everything in Trim is styled, designed and shot by students. The magazine, which launched in 2012, is a student-run fashion and lifestyle publication at Rutgers University where student designers, writers and photographers collaborate on a full-scale magazine each season. It's style is photo heavy and takes inspiration from Vogue or Cosmopolitan in its graphics.
There's arguably no better feeling than walking across campus in a great outfit. From the Fashion Institute of Technology in New York, Blush Magazine is your go-to stop for anything and everything fashion, beauty and style. Looking for outfit inspo or the next big thing in season trends? Blush has got it covered.
Take a look at what college students are actually wearing, and how they're serving their best looks without breaking the bank. For even more great content, the magazine's Instagram is masterfully curated, showcasing outfits, accessories, articles and more.
Often referred to as the mecca of black life, the historically black college Howard University's student-run newspaper The Hilltop assumes the same identity, but in print journalism. In addition to reporting on campus life, the publication's coverage also includes longer-form essays and quick hits about sports, music, politics and their intersections with race.
Print issues of the paper stretch as far back as 1924, when the first inaugural issue was released. In fact, readers can access The Hilltop's archives online for a look into how the role of the black press has evolved since then.
For five days of every week, The Columbia Spectator can be read by thousands of New Yorkers. Following the tip-top standards of journalistic practice in reporting, writing style and publishing, The Spectator offers news in sports, arts, campus life as well as that of the surrounding New York community. All in all, The Spectator is a direct product of the historical legacy and contemporary expectation of the excellence that Columbia exudes.