My freshman year of college was one of the best experiences I have ever had. Not only was I able to meet new people and begin honing in on my passion for writing, but also the opportunity to try new things awaited me at every corner. It was the first time in my life for many things, including spiraling into a deep obsession with Korean drama.
Yes, you read that right.
I developed an obsession for Korean dramas, also known as K-dramas, through a friend of mine after trying and failing to immerse myself in the world of anime. It proved very difficult not to fall in love with K-dramas' expanse of flawed yet strong characters with equally complex storylines, attractive cast, fashion and culture.
For me, K-dramas were an essential part of understanding another way of life and exploring the differences with an open mind.
According to Ji-yeon Yuh, a Northwestern professor of Asian American studies, the internet has become a convenient tool for bridging the cultural gap.
"Korean culture is popular internationally because it offers a different aesthetic mode of modernity," Yuh told NBC. Korean drama in particular "offers a version of a society that holds onto traditions and traditional values while moving forward as an economically advanced and developed society."
I am certainly not the first to surf through the Korean drama wave, nor will I be the last. But if K-dramas are your choice of course to begin with, streaming services, such as Netflix, are making it significantly easier for both Koreans and non-Koreans (like myself) to binge at their own discretion.
The following 4 shows will allow viewers to dip their toes in the water and, hopefully, take a dive into the addicting realm of Korean drama.
1. Something in the Rain
"Something in the Rain" is a miniseries directed by Ahn Pan-seok. Son Ye-jin and Jung Hai-in star in this captivating story about love, family, power and sacrifice.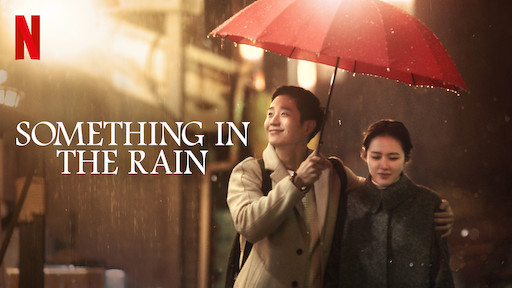 Most K-dramas have romantic themes, but "Something in the Rain" was written and produced in such a way that romance seems like a trivial word to use when describing the television show.
The main character, Jin-a, experiences discontentment in almost all aspects of her life. Her boyfriend has recently dumped her. Jin-a goes to a tedious job, where she faces daily harassment from her co-workers. To top it all off, the clock is ticking for Jin-a to get engaged and officially move out of her parents' home.
It's when Jun-hui, the brother of Jin-a's best friend, comes back to South Korea that the world is not as dim as Jin-a believed it to be. The two fall in love against all odds and battle the consequences of being together in a world that would much rather keep them apart.
What drew me to "Something in the Rain" was not the plot or how cute Jun-hui is, but the themes of female empowerment sewn into the storyline. Jin-a is a relatable character with relatable issues — one of which is obtaining equality in the workplace. The show remains realistic and treats the issue with a delicate care that I have yet to see in any other K-drama.
2. Romance Is a Bonus Book
"Romance Is a Bonus Book" is also a miniseries with a couple familiar faces from the show above. This Korean drama was directed by Lee Jung-hyo and written by Jung Hyan-jung. Lee Na-young and Lee Jong-suk are the main actors of the series, playing Kang Dan-i and Cha Eun-ho.
At first, I hated the show. I hated the first episode and even the second. The series was not particularly slow, but it took longer than usual to connect to the characters. However, something occurred as I neared the third episode. Young Dan-i and Eun-ho bonded over a single book, itself bound by thread and needle.
"Happy endings are the best," Dan-i says.
And I agree.
"Romance Is a Bonus Book" follows the life of these two childhood friends, who are wholly devoted to one another. Dan-i, however, has been living a lie. It is a lie that not even her best friend is aware of.
When Eun-ho discovers what she has been hiding, the two grow closer than either of them could have imagined. And here's a hint: There is a happy ending.
 3. My First First Love
"My First First Love," created by Oh Jin-seok and Kim Ran, is my most recent find in my Netflix watchlist. The Netflix original series recently released a second season in late July.
This series was the most addicting, most frustrating and highly-anticipated of any Korean drama series I have ever watched. Chae-yeon Jung and Ji Soo star in the show as childhood friends, Song-i and Tae-o. While it may sound similar to "Romance Is a Bonus Book," it is anything but.
Song-i takes up residence with Tae-o after the death of her father and getting evicted from her childhood home. The handsome boy somehow ends up adding two more friends to the roster when things don't go as planned, which effectively ruins his ideas of enjoying his new pad all by himself. The group has no shortage of laughs and fun despite the horrors they face as college students looking to achieve their dreams.
However, nothing is as it seems, and the group is slowly figuring this out the longer they live with each other.
4. Boys Over Flowers
There was no way I could make this list and not include a classic Korean drama. "Boys Over Flowers" was one of the first shows which captured my attention. Once I got passed the cringeworthy hairstyles, binging the series from start to finish was smooth sailing.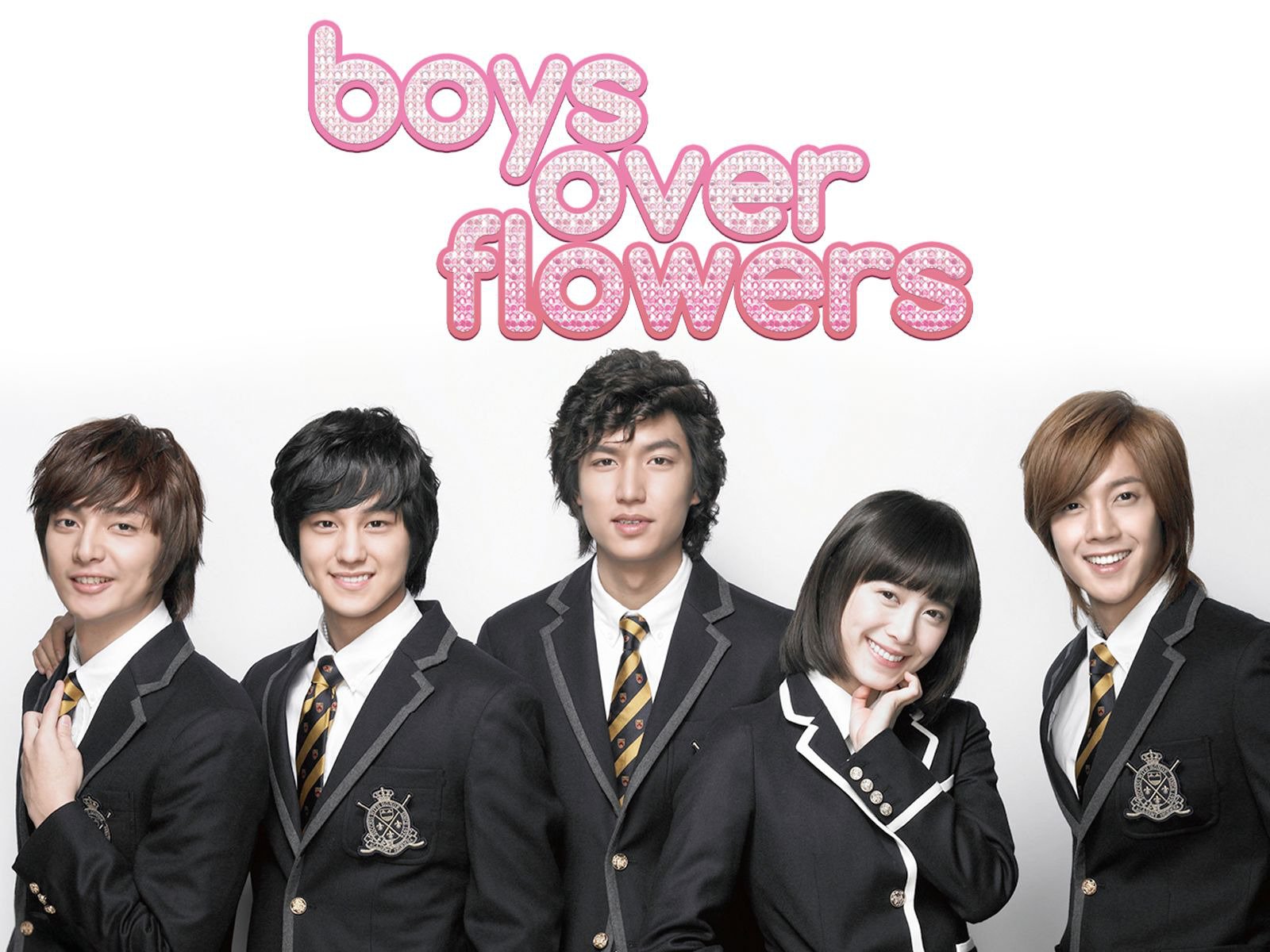 The show was directed by Jeon Ki-sang and created by Yoon Ji-ryeon. The K-drama classic was originally released in early 2009. Yet, the series still manages to tug on heartstrings and convert viewers into K-drama fans.
Hye-seon Ku (Jan-di) and Lee Min-ho (Jun-Pyo) are the main characters of the series, and they don't exactly start off on the right foot.
The pair become familiar with each other after Jan-di gets enrolled in the same prestigious high school. Jun-pyo doesn't like Jan-di. That much is clear, and he is determined to teach her a lesson. Between dealing with the rude boy and the mean girls of her new school, Jan-di fights to remain optimistic even though her world has been flipped on its head.
This is one of the few series I have re-watched again and again. Like most K-drama shows, it is impossible not to become invested in the lives of the characters.
Watching any one of these series or more will be the perfect introduction to K-dramas, and it will help determine what you enjoy most within a show.