The Marvel Cinematic Universe seems like it is growing all the time; in a decade, Marvel Studios has released 20 films, with three to be released next year. The MCU also currently includes 11 television series and will release the 12th, "Marvel: New Warriors," sometime later this year.
Now, with Disney (who owns Marvel Studios) working on formulating its own streaming service, which is expected to launch in late 2019, the MCU might be expanding even further.
On Tuesday, it was reported that Marvel Studios would be overseeing the development of several miniseries that would focus on characters that have not been the focus of the first few phases of the MCU. The two characters that reports have specifically mentioned were two of Marvel's most popular anti-heroes: Loki and Wanda Maximoff (better known as Scarlet Witch). Their respective actors, Tom Hiddleston and Elizabeth Olsen, were also expected to return for the miniseries.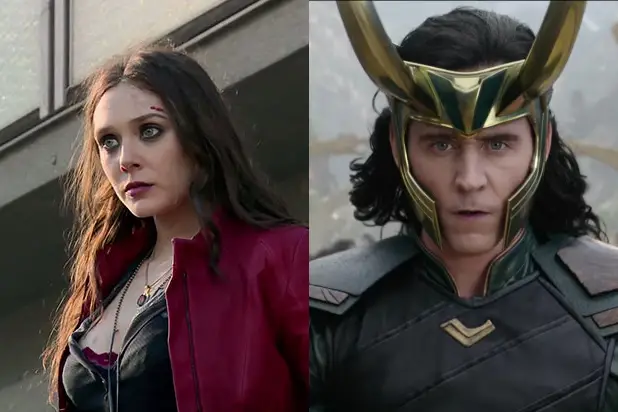 Loki, Thor's adopted brother, was the primary antagonist in both the first "Thor" film and 2012's "The Avengers"; since then, he began slowly working toward a redemption arc that culminated in his apparent sacrificial death during the beginning of "Avengers: Infinity War."
Similarly, Wanda Maximoff began her journey in the MCU as a secondary antagonist during "Avengers: Age of Ultron" when she set out to destroy the Avengers to get revenge for the deaths of her family. She later joined the Avengers, although she too "died" during the events of "Infinity War" when Thanos used the infinity stones to disintegrate half of the universe.
For fans of the characters, the announcement of their respective miniseries has revitalized hope that the characters will return alive during the events of the upcoming untitled fourth Avengers film, which will not be released until mid-2019; however, there is no official word on whether the series will be set following the events of "Avengers 4."
The response to the Loki and Scarlet Witch series are likely to determine if other series will be picked up for production, and so stakes are high for Marvel Studios to deliver. Though, at this time, Marvel Studios has kept quiet about any details of the series, it is likely to be a high-budget production similar to an MCU film.
While Marvel Studios is ostensibly taking a risk with this endeavor, the popularity of its characters are likely to give any miniseries strong ratings and boost the viability of Disney's streaming service.