Just over a year ago, "Game of Thrones" fans around the globe began a watch of their own. As the seventh (and penultimate) season of HBO's hit adaptation came to a close, everyone was left wondering how the myriad of story threads would be tied up in the end. While the "Long Night" until the show's return will continue to linger for quite some time, there's plenty of theorizing about the final season to be done in the interim.
If you've been living under a rock since the last sequence of closing credits, it's the perfect time to catch up. From new teasers to hints dropped in cast interviews, the impending journey back to Westeros is already well documented. However, if you wish to remain a sweet (and naïve) summer child, you should probably bow out now. Spoilers are incoming. Don't say I didn't warn you.
… And So Your Watch Continues
Regardless of your stance on spoilers, you'll need every ounce of patience in existence to actually survive until the premiere. While series author George R. R. Martin is already infamous for delaying works, show creators David Benioff and D.B. Weiss are about to follow in his footsteps.
Assuming you're a viewer in some capacity, you're likely aware that the eighth season will arrive in 2019. This is still the case, but some discrepancies have been drifting around on social media pertaining to exactly when you can expect to tune in.
Back in January, Maisie Williams, who plays aspiring assassin Arya Stark, was misquoted in an interview with Metro. Many believed this report confirmed an air date of April 2019. Mass excitement commenced. Unfortunately, Williams quickly took to Twitter to debunk the rumor, claiming it was snatched from another statement she made years prior.
Instead, you'll have to be satisfied with the slightly vague timeline given by Casey Bloys, HBO's programming president. He is set on kicking off the last hurrah of "Game of Thrones" in the "first half" of the year.
This lines up with the deadline for the 2019 Emmy Awards, which enforces an initial air date between June 1, 2018, and May 31, 2019. As the show has been a strong yearly contender since its first season, I'd bet a great deal on their participation in the Emmys next year. With that logic in mind, you can (probably) bank on a May release at the latest.
Short And Sweet
Last season set the stage for an epic final standoff for the vitality of Westeros and mankind as a whole. As a result, the postponed debut of Season 8 is far from a surprising plot twist. In order to deliver on the highly-anticipated battle sequences and CGI galore, the directors need to take their time. After all, no one wants to disappoint the fans, right?
You might be eager to disagree if you're already privy to the length of the final season. At only six episodes, as noted by both Benioff and Weiss, the viewers' last foray into this medieval world will also be their shortest. Nevertheless, as promised, each episode will be feature-length to accommodate the undoubtedly massive cinematic scale of the climax. Be ready to hunker down with some snacks, and maybe a stress ball or 20, for more than a full hour.
Luckily, the right people are manning the helm to make this epic ending possible. HBO certainly didn't pull any punches when selecting their roster of directors. Aside from the two usual suspects, both Miguel Sapochnik and David Nutter are responsible for bringing "Game of Thrones" to a triumphant close.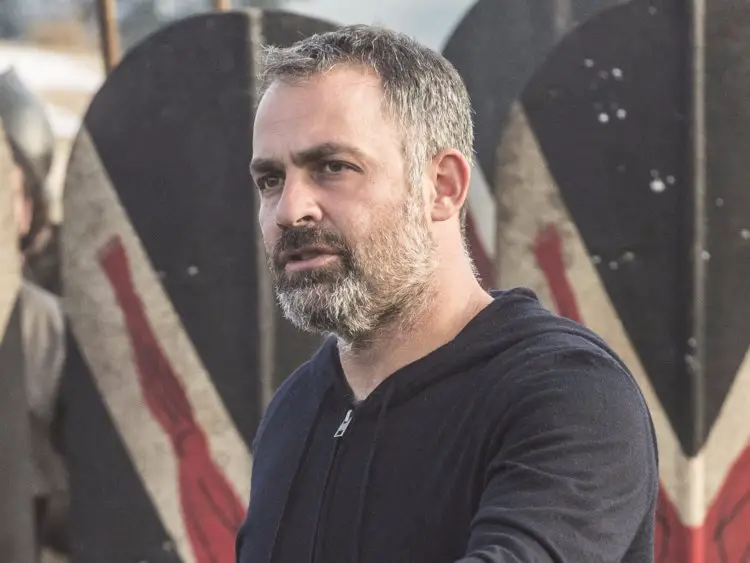 The former is revered for producing the likes of "Hardhome" and "Battle of the Bastards," which are considered some of the best examples of television, period. On the flip side, the latter catalyzed viewers' trust issues and enduring emotional pain by directing the "Red Wedding" scenario. Their involvement could be a win-win or lose-lose situation — depending on which characters you're rooting for, of course.
Teasers and Theories and Dragons, Oh My!
Tucked away in a compilation of clips from other HBO shows, the first footage of next season is already making bold statements about some of those fan favorite characters. Most notably, the video in question features a snippet of what I presume to be a reunion between Jon Snow and Sansa Stark.
Upon arriving back from securing an alliance (and much more) with Daenerys Targaryen, Jon appears excited to see his family again. When the two parties embrace, however, it's clear that Sansa is less than thrilled. Is she bitter due to potentially losing influence over Winterfell to the "King in the North," or could something over his shoulder be bothering her? Both theories are plausible, but I wouldn't be surprised to see conflict erupt between Sansa and Daenerys, who traveled back with Jon. Allowing the North to operate without a hitch would steal all the fun — but maybe that's just me.
Speaking of the "Mother of Dragons," multiple sources are spelling disaster for Daenerys as the show crawls toward the finish line. Actress Emilia Clarke, who portrays the character on-screen, already knows the answer.
In an interview with Vanity Fair, Clarke revealed that her last moments on the "Game of Thrones" set were far from joyful. Without giving too much away, she was able to express disdain for the note on which Daenerys departs the show. Her ominous phrasing implies that the esteemed Khaleesi might not be the honorable hero that viewers anticipate. Perhaps she'll fulfill her father's wishes after all. Should she refuse to change her view from the inherited "burn them all" mantra, this is a very likely outcome.
Alternatively, her budding romance with straight arrow Jon might tear her away from the path of destruction. Season 7 harped on the prospect of Daenerys finally having a human child of her own — even culminating in the potential conception of that child. I doubt this show would ever be merciful enough to grant survival to the entire happy family. Mark my words. One or more members of this trio won't make it to the end (especially if the popular "Azor Ahai" theory is to be believed).
Is This Goodbye?
Although their story is ending for good, viewers are struggling to bid the rich history of Westeros farewell. Apparently, HBO shares this sentiment. In May 2017, they declared a firm interest in creating a "Game of Thrones" spinoff, hiring multiple writers to explore various sections of Martin's world-building prowess and translate them to script. As of this year, the network has approved the creation of a prequel series.
Currently, the goal is to illustrate a set of events occurring 10,000 years prior to the start of the original, dubbed "The Age of Heroes." This prequel won't cover any of the characters that viewers already know and love, but rather will set the stage for the origin of "White Walkers" and many of the Great Houses.
As per usual, the internet is already alight with theories about the contents of this successor. However, as even the inhabitants of that universe don't have legitimate records of the desired time period, it'll be hard to find anything concrete. In true "Game of Thrones" fashion, Martin and HBO intend to shift the direction of the story away from the expected result by the time it premieres in 2020.
While it'll be near-impossible for future spinoffs or Season 8 to check all the boxes on every fan's wish list, I'm confident the results will be bittersweet. Whether your favorite character gets a gruesome death while another sits on the Iron Throne, or you're feeling a nostalgia-based sadness because your favorite show has ended, fans will probably step away with the same thought in mind: it's been a great ride.