"Me Before You" is an extremely successful romance novel by British author Jojo Moyes. The story centers around a quirky girl named Louisa "Lou" Clark who takes up a job as a companion to a quadriplegic man named William Traynor. Lou finds herself growing closer to Will as the novel goes on, and their love story is one to root for, even though it seems destined to end in tragedy because of Will's condition.
In 2016, a film adaptation of Moyes' novel was released, starring Emilia Clarke (better known as Khaleesi) and Sam Claflin (who played Finnick Odair in "The Hunger Games" films) as the leading couple. Their chemistry was off the charts, and the movie became a sleeper hit, grossing $208 million against a $20 million budget.
It's safe to say that the studio could take a chance and make a sequel to the film based on those numbers. However, as of 2018, there's been no development of any follow-up movies, despite the fact that the bestselling author added two other books to the "Me Before You" Series, titled "After You" and "Still Me."
With a story already laid out and a high probability of financial profit, it begs the question: Why hasn't Warner Bros. greenlit a sequel? Moyes even adapted the screenplay for the first film, so she is more than likely willing to do so again.
Me Before You Official Trailer #1 (2016) - Emilia Clarke, Sam Claflin Movie HD
I think one of the biggest reasons why many people are afraid of continuing the "Me Before You" story is because it defies the concept of a "happily ever after." For those of you who have not seen the movie or read the book, there will be spoilers for the ending and the next two books in the trilogy below.
"Me Before You" ends on a bittersweet note. After the two protagonists build a close relationship, Will reveals that even though Lou has brought him more happiness than he could have imagined in his quadriplegic state, it is not enough for him. The 35-year-old decides to go to Dignitas in Switzerland, a place that offers assisted suicide to those that want it, and he ends his life.
Many people (myself included) were simply devastated by this ending to an otherwise splendid romance. From our rose-tinted viewpoint, it was simply unfair of Will to kill himself after finding the love of his life. Because true love solves everything, right?
Wrong. The ending that Moyes chose for her story is one that shatters the expected "happily ever after" trope that other films from companies such as Disney have instilled in people from childhood. Hardly ever do tragic cinematic romances end in the form of suicide. Rather, one person from the couple is unexpectedly killed in a freak accident or illness. This type of ending, while sad, does not disrupt the viewer's notion of true love being a panacea.
When "happily ever after" doesn't work out, many people are emotionally unprepared for the fallout. Moyes delves deep into "post-happily ever after blues" with "After You" and "Still Me," and it is important that people are exposed to what Lou goes through after Will dies.
In real life, relationships often do not work out, and yes, some people in relationships commit suicide. Many use the art of cinema to escape the sadness of their lives, but for others, films may provide healthy exposure to difficulties that they themselves have not yet experienced.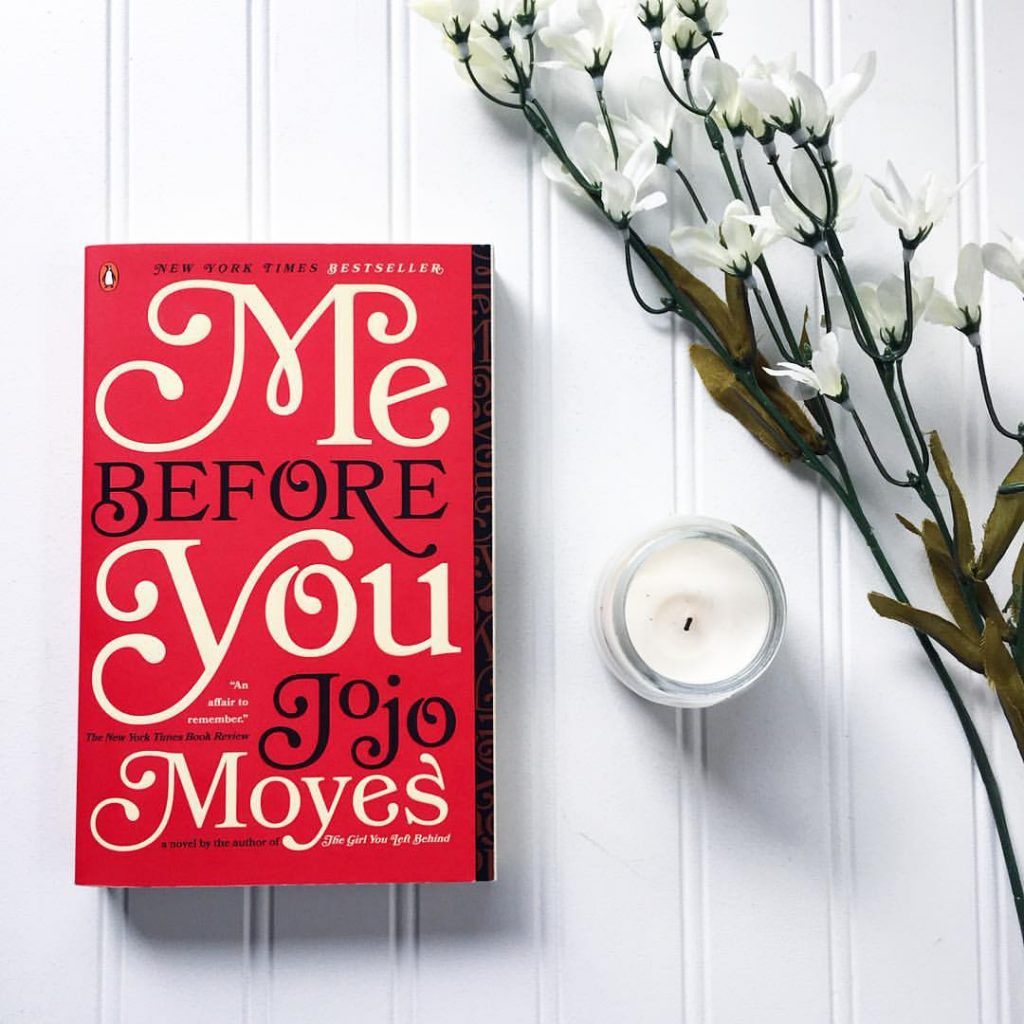 In "After You," Lou goes through a very realistic period of depression. In our society, there is a preconceived notion that depressed people are sad and weepy 24/7, but this is often not the case. Many people suffering with depression simply go through their daily routine, going to work, talking to friends and family, then repeating the process day in and day out like a zombie, with little motivation to do anything else.
This is exactly what happens to Lou. Immediately after Will dies, she does as he told her to do and goes out to live her life, traveling to Paris and even moving out of her parents' home into her own apartment. But after the excitement of all this wears off, Lou falls into a joyless cycle without even realizing it.
Eventually, she meets a teenage girl named Lily and man named Sam Fielding and realizes that happiness is a possibility for her, whether or not Will is around to experience it with her. "After You" should be made into a film so that people can see that Louisa's story does not begin and end with her love interest.
There have been few sequels to tragic romance films because people are afraid to see the grieving process and how their beloved character moves on without his or her other half. However, for those that are true fans of Louisa Clark, the rest of her story is worthy of an adaptation, as we see her grow even more as a character without Will.
"Still Me" finds Lou returning to her old self. She has taken a position in New York as a rich woman's assistant. In the beginning, she struggles with being mostly on her own in a new country, but by the end of the novel, she's come into her own and finally decides exactly what she wants to accomplish in her life. This is the novel that sees Louisa doing what Will requested of her.
As an ending to the trilogy, "Still Me" does a more than adequate job of seeing Lou move on with her life in a way that feels realistic; she still thinks of Will, but she does so without completely falling apart. Her memories of him are more fond than sad, and this is what it often feels like when individuals think of lost loved ones in real life.
"After You" and "Still Me" should be adapted into films to break the mold in the romantic film genre and depict what happens after a not-so-happily-ever-after. Moyes does not shy away from the subject, and neither should viewers. In the end, it is healthy to see that there is joy for Lou even after Will is gone.
Sometimes, happily ever after comes in an unexpected manner, and that is perfectly fine.