In a world where having connections becomes more valuable than talent, actress Maisie Williams and filmmaker Dom Santry created a social networking app, called Daisie, to forge connections between genuinely talented people.
Launched on Aug. 1, Daisie, a hybrid of both its founders' first names, allows users to share the process or final product of their work for feedback and, possibly, future collaboration. It lacks the most valuable and sought-after component of all current social media outlets: followers.
The app does, however, have a feature called "bumps," short for fist bumps, to replace likes. "Social media can be a very lonely place, and somewhere that doesn't necessarily inspire collaboration or foster meaningful connections," said Santry.
The two friends met on the set of the Netflix Original Movie "iBoy" where Williams, better known as Arya Stark, starred and Santry worked as a camera loader. Both related to the struggle that they and others go through when trying to break into difficult industries like the arts.
Both Williams and Santry were invited to speak at Forbes' Under 30 Summit in Amsterdam this September. Their panel, called "From Arya to Entrepreneur: Why Maisie Williams is the Actress of the Future," scheduled for the second day of the conference, will discuss the startup in more detail.
In a video posted on Daisie's YouTube channel, Williams explains a feature on the app she calls QT, which stands for Question Time. It's a chance for users to ask questions to industry leaders about how they became successful. The leader will then set a task, like a short film or series of photos, for users to complete in order to show off their skills.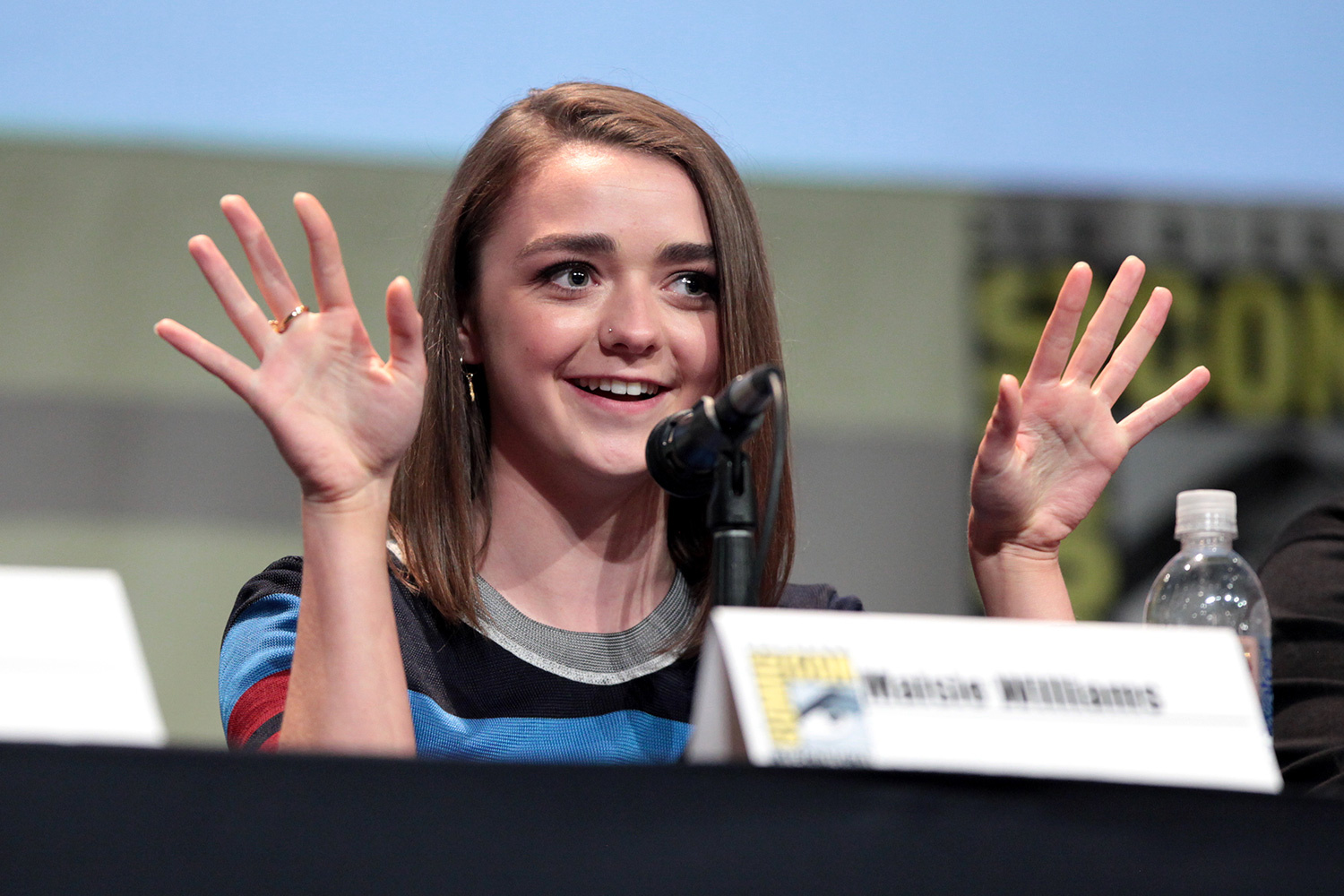 Daisie was created to build a bridge between artists and opportunity to ensure talented people weren't left by the wayside because of insufficient followers or exposure. QT does just this.
Described as "a playground for creative collaboration," the app welcomes creators, such as fashion designers, photographers and writers, with more industries to be added as the app updates.
Since the launch, an astounding 32,000 people sit waitlisted because the founders have only allowed a small group of users to enter in order to prevent an app or website crash. The website, as of now, primarily displays an avenue for others to sign up and join the waitlist along with a merchandise store.
A skip-the-line opportunity, called Daisie Chain, gave waitlisters a week to submit some of their best work for a chance at an earlier entry. Only 300 creators received fast track passes when the event concluded on Aug. 12. One of the winners was photographer Matt Kerslake who was around 22,000 in line.
"I'm hoping that being on this platform will begin to shine a light on those photographers who have yet to be discovered," says Kerslake, a 25-year-old recent college graduate from South Wales.
Kerslake started shooting photos as a hobby but has since broadened his horizons to include the tourism and wedding industries. He currently runs an agency named Journeys Peak Creative and a photography business. He hopes Daisie users will give him honest feedback and connect him with other photographers and unique opportunities.
Despite generally positive reception from users, reviews on the App Store identify problems others are hoping get resolved soon. The app is only supported on iPhones leaving Android users out of the creative loop.
Reviewers explain how the app caters to only photographers since video and audio files cannot be played within the app without an outside link. Other reviews cite bugs and glitches for low ratings also. Kerslake, though, would like to see a way to discover new creators more efficiently.
Writer and director Adam Palmer hopes to see the app add a job board for those looking for work or for other creators. Palmer, an award-winning director, graduated Staffordshire University with a degree in film production technology. His final college project, a short film named "Carriages," won such awards as the Screentest Festival Best Comedy in 2014.
Palmer, also a Daisie Chain recipient, joined because he thought the app was a unique opportunity to share work with like-minded people while also sharing exclusive projects not accessible by everyone. One thing made clear by creators shows how different Daisie compares to apps like Facebook and Instagram.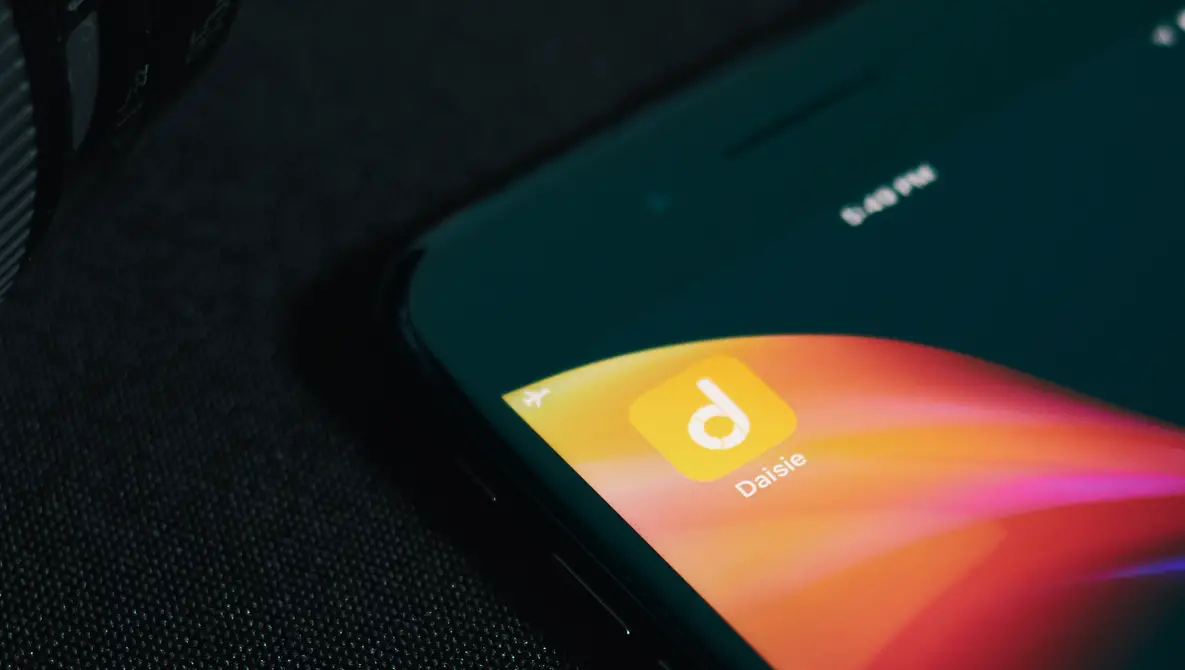 "Sharing work on Facebook or Twitter is great, but those platforms are consumed by so many. It's easy for your work to get lost in the day-to-day postings," says Palmer. "For me, other platforms like Instagram are beginning to lose touch with creators like myself," Kerslake adds.
Little is known about what goes on day to day in the app as users with access share little information on other social media platforms. Large productions and collaborations will take time to surface because the work load is intense and the app has just recently launched.
Palmer's currently searching for actors and producers for two short films on Daisie while post-production continues on a music video for a band called Albecq, a three-piece composer band planning to release an album this September. Kerslake works on broadening his photography business across Wales and around the world through the app.
Both Kerslake and Palmer join the thousands of people building portfolios and resumes for careers in competitive job fields. With a little collaboration from peers and guidance from the best, Daisie users will gain the wisdom and experience needed to have a fighting chance. Check out the website and sign up to join the creators waiting for their big break too.