Disney is constantly working to create new masterpieces for its timeless collection of classics. Recently, the company released the premiere dates for some of their upcoming movies, and fans couldn't be more excited.
Following the success of their live-action remakes, including "Beauty and the Beast," "Maleficent" and "The Jungle Book," Disney is focusing a great deal of attention on recreating its classic animated movies into live-action films.
Listed below are 18 Disney movies you can look forward to in the coming years.
1. Ant-Man and the Wasp
Get ready Marvel fans, because this movie is heading to theaters July 6. It is the sequel to "Ant-Man," which was released in 2015, and will feature Wasp, Ant-Man's new female sidekick.
In the film, Ant-Man works to balance his responsibilities as a superhero and a father after the impact of "Captain America: Civil War."
2. Christopher Robin
Christopher Robin is all grown up, but when Pooh Bear needs help finding his friends in the Hundred Acre Woods, the man revisits his childhood to help his old pal.
The beloved bear and his friends will appear on the big screen in a live-action remake premiering Aug. 3.
3. The Little Mermaid
This Disney classic is being will come to life on Aug. 17. The film will be adapted from the original novel by Hans Christian Anderson and might be slightly different from the story you grew up watching.
4. The Nutcracker and the Four Realms
Disney is taking on the classic tale of Clara, a young girl who is enters alternate worlds, including the Land of Snowflakes, the Land of Flowers and the Land of Sweets.
Disney is twisting the traditional tale with a fourth realm filled with darkness and chaos, and this film will be released on Nov. 2.
5. Ralph Breaks the Internet: Wreck It Ralph 2
Ralph and his friends return in an animated adventure. With Vanellope by his side, Ralph discovers a Wi-Fi router in the arcade. Where will the new journey take them? Find out on Nov. 21.
6. Mary Poppins Returns
The magical nanny returns, and this time with the help of her friend, Jack.
Follow along on the journey as Mary Poppins visits the Banks family. This new version will feature Emily Blunt, Meryl Streep and Lin-Manuel Miranda and will premiere on Christmas Day.
7. Captain Marvel
Marvel is making strides in the film industry by featuring the first solo female superhero in a movie. Audiences will watch as Captain Marvel fights to save Earth amidst a war between two alien races. This movie hits theaters on Mar. 9, 2019.
8. Dumbo
Your favorite elephant returns in a new adaptation of the 1941 animated film.
Disney recently released trailer for the live action remake. "Dumbo" will be directed by Tim Burton and will be released on March 29, 2019.
9. Avengers 4
This movie will feature the survivors of "Infinity War," including Black Widow, Thor, Captain America and Hulk. There is no definitive title yet, so for now it is being called "Avengers 4." This film will premiere on May 3, 2019.
10. Aladdin
This film will be a live action remake of the 1992 animated version and will follow the love story of Aladdin and Princess Jasmine. The infamous role of Genie will be played by Will Smith.
Take a magic carpet ride to the theater on May 24, 2019, to catch the premiere of this film.
11. The Lion King
The classic 1994 animated story of Simba, Musfasa, Timon, Pumba and the rest of the pride will be remade into a live action version. Cast members include Donald Glover, Beyoncé and Seth Rogan.
This reimagined story is set to premiere on July 19, 2019.
12. Frozen 2
"Frozen," which premiered in 2013, is getting a sequel. Sisters Anna and Elsa, accompanied by Olaf, will take on new magical adventures with their snowy powers.
The movie will be released on Nov. 27, 2019.
13. Star Wars Episode IX
The saga continues on Dec. 20, 2019, with "Episode IX," the conclusion of the trilogy. Follow your favorite characters including Leia, Kylo Ren and Rey as they take on a new battle.
It's too early to predict exactly what may happen in the film, but there are rumors that there will be a lapse in time between "The Force Awakens" and "Episode IX."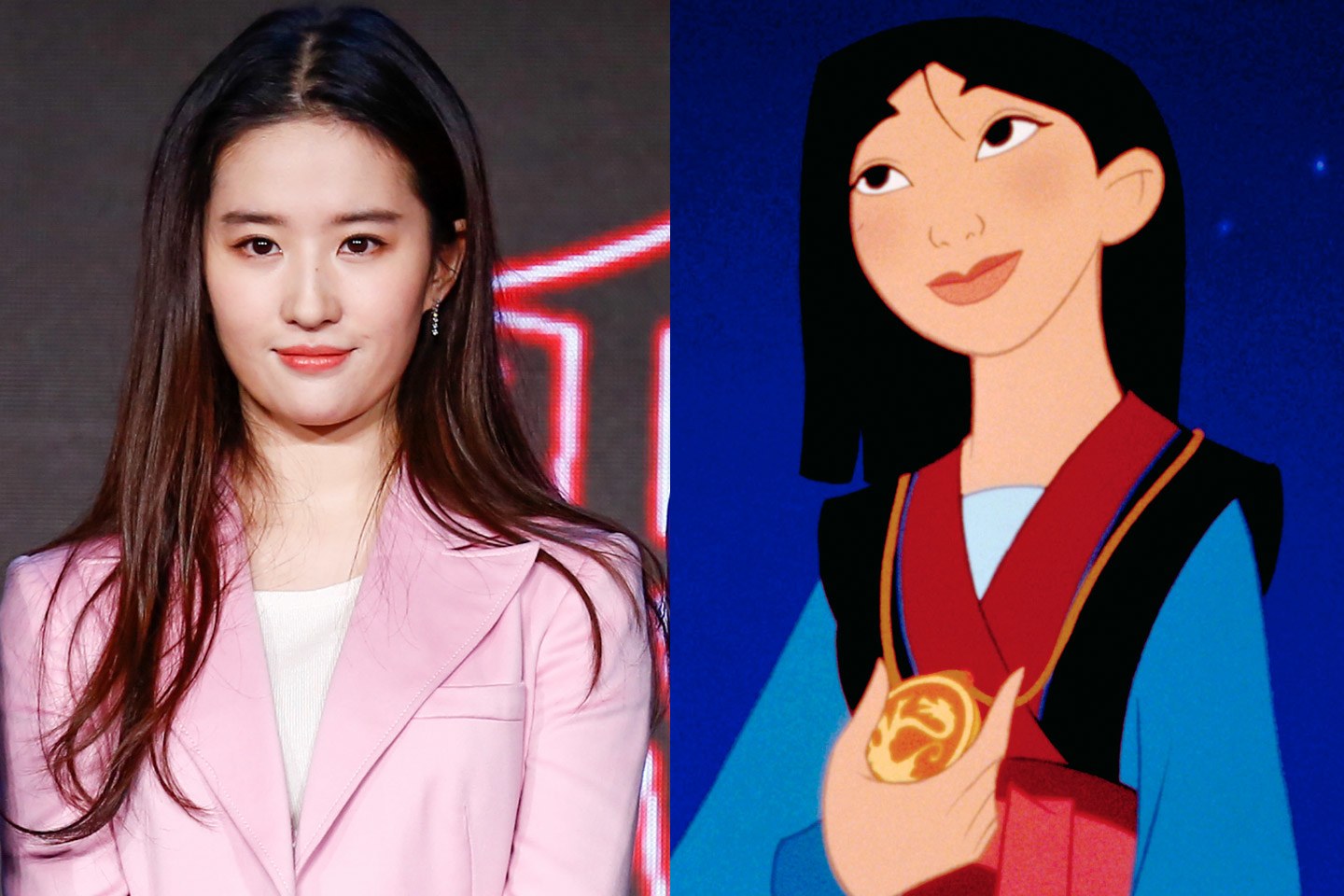 14. Mulan
This live action remake will follow the story of a Chinese princess warrior who tries to save her father by dressing as a male soldier.
The original animated film was released in 1998, and the new version will hit theaters on Mar 27, 2020.
15. Toy Story 4
Woody, Buzz and the gang are back for a new adventure as they search for Bo Peep, who disappeared in the third film after being "given away at a yard sale."
The movie is completely separate from the trilogy and hits theaters on June 21, 2019.
16. Indiana Jones
Harrison Ford will return as Indiana Jones in the fifth movie in the series. The film will once again be directed by Steven Spielberg and will hit theaters on July 10, 2020.
17. Guardians of the Galaxy Vol. 3
"Guardians of the Galaxy Vol. 3" will be directed by James Gunn and will feature Mantis and Ayesha. The film will be released on July 31, 2020.
18. Maleficent 2
The original "Maleficent" was released in 2014, and now Angelina Jolie is back to portray the evil fairy.
Although there is no set release date for this sequel, you can expect to see this movie in theaters in summer 2020.