By now, most schools have wrapped up the spring semester, leaving students with a few months to pursue other endeavors, whether it be working, interning somewhere and/or taking classes.
While you probably feel relieved that no textbooks need cracking for the next several months, you might enjoy finally getting some time to read for leisure too. This summer, quite a few young adult novels are being released. Maybe one of these books will make it to your to be read list.
May
On May 22, three young adult novels are dropping. That might seem overwhelming, but it's common for several books to share the same release date, as the publishing industry has its reasons for wanting to drop new novels at specific times.
Either way, you can't go wrong with any of these three May releases.
1. "From Twinkle, With Love" by Sandhya Menon
Sandhya Menon is well known for her book "When Dimple Met Rishi," which focuses on a young Indian girl who wants to pursue web developing, to the dismay of her parents who want her to find an Ideal Indian Husband.
"From Twinkle, With Love" is about another young ambitious Indian girl who hopes to create films. She has the chance to direct a movie for an upcoming film festival, but finds her world changing as her love life doesn't exactly follow the script she created in her head. Menon writes authentic characters that may or may not find themselves completely smitten.
2. "Monday's Not Coming" by Tiffany D. Jackson
Tiffany D. Jackson's debut, "Allegedly," highlighted her writing talent for readers, as it followed a main character that was accused of committing murder. Throughout that book, readers questioned whether or not the protagonist committed the crime, as she was facing the consequences of allegedly doing so.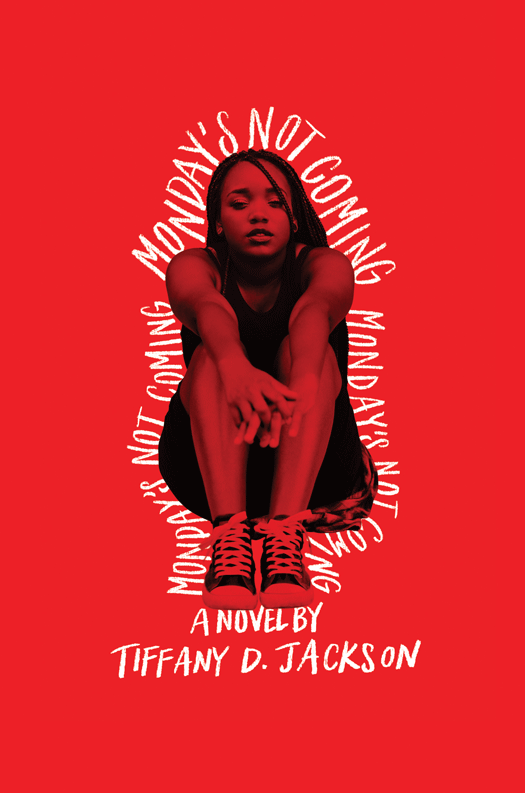 Jackson's new book, "Monday's Not Coming," is about what happens when Claudia notices that her friend Monday is missing. As she digs further, it seems as though no one knows where she is and no one can remember when they last saw her. This book will probably have readers turning pages furiously to figure out what really happened.
3. "Anger is a Gift" by Mark Oshiro
Mark Oshiro is a queer Latinx author who is an activist for social justice online and offline. "Anger is A Gift" is his debut novel that looks at a young man named Moss Jeffries. Six years before the novel takes places, Jeffries's father was murdered by an officer and the media responds by portraying his father as a villain rather than a person.
When the book begins, both Jeffries and his fellow classmates feel as if they are being treated like criminals due to police in the halls, new rules and random locker searches. In the book, Moss has to learn what he can do with the anger he feels as a result of this oppression.
June
4. "Fat Girl on A Plane" by Kelly Devos
Kelly Devos is an advocate for body positivity and fat acceptance, and her debut novel, "Fat Girl on A Plane," is set to be released on June 5. It focuses on a main character from Phoenix who gets on a plane to chase her dream of becoming a fashion designer, creating beautiful clothes for individuals of all sizes.
What she may or may not have realized is that it's looked down upon to be fat in the fashion world. Nothing happens in the way she thought it would, and she begins to recognize how poorly the world can treat women. The novel might also get into the intersectionality of overweight women whose treatment can vary based on a number of factors in their life.
5. "A Thousand Perfect Notes" by C.G Drews
C.G. Drews was actually known as a book blogger before she began writing novels at paperfury.com. She grew quite a following and became known for her signature boots, which appeared in her photos of shelves upon shelves of color-coordinated books.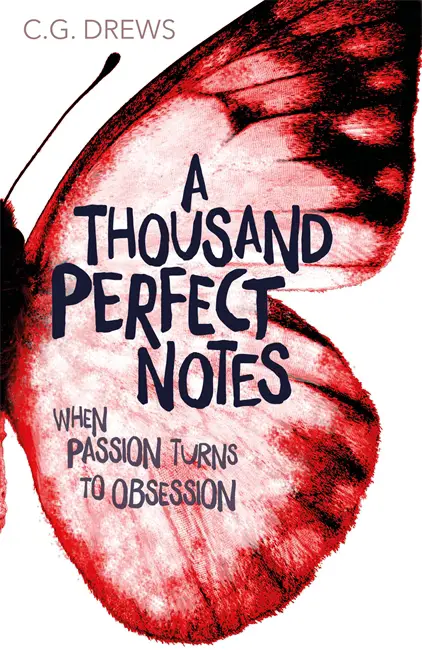 "A Thousand Perfect Notes," her debut novel, will be released on June 7 and is about a boy named Beck who is forced to play the piano by his abusive mother. He's afraid of telling her that he'd rather be composing the music. When he meets August, he begins to see an escape. The only question is whether or not he will get out of this miserable situation and have the life he always wanted.
6. "Not the Girls You're Looking For" by Aminah Mae Safi
Aminah Mae Safi wrote an award-winning story through We Need Diverse Books in 2016, which will appear in an upcoming anthology. She's interested in feminism, film and most specifically, Bollywood endings.
"Not the Girls You're Looking for" is Aminah Mae Safi's debut novel, which will be released on June 19. The main character of the novel is Lulu Saad, who doesn't need advice because she's totally got it handled – along with her three best friends. Her life becomes messy, like most young adults' lives, and she might just have to figure out who exactly she is.
July
7. "Things Jolie Needs to Do Before She Bites It" by Kerry Winfrey
"Things Jolie Needs to Do Before She Bites It," by Ohio author Kerry Winfrey, is Winfrey's second novel, as she has also written a book, titled "Love and Other Alien Experiences," that was released in 2015.
Her upcoming book, set to be released on July 10, is about a character named Jolie, who has an under bite that causes her to feel ugly. She plans to have a procedure to correct the issue, but because she worries that she might die during the surgery, her best friends create a list of things she needs to do before she possibly dies, such as trying every appetizer at Applebee's and kissing her crush.
8. "Floored" by Sara Barnard
Sara Barnard has already written a few books, but her book "Floored," which is coming out on July 12, is special because of its collaborative nature.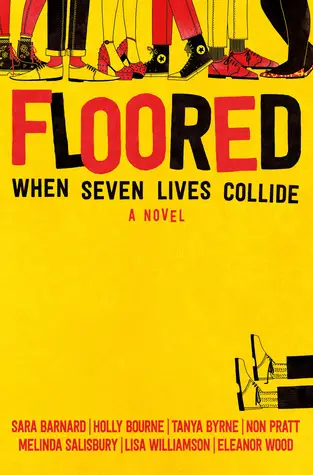 The book was created by seven young adult authors, including: Sara Barnard, Holly Bourne, Tanya Byrne, Non Pratt, Melinda Salisbury, Lisa Williamson and Eleanor Wood. The book has several writers because it has several characters, all of who find themselves coming together as they get in a lift.
9. "How We Learned to Lie" by Meredith Miller
Author Meredith Miller is interested in writing novels featuring hardboiled women. Her upcoming novel, "How We Learned to Lie," which is set to release on July 31, focuses on a pair of friends, Joan and Daisy, who find themselves in the middle of violence in their small town in Long Island.
As tragedy hits, the pair needs each other more than ever, but their secrets threaten to separate them and jeopardize their friendship, just like their town. Will their friendship be able to survive? Readers will have to wait until late July to find out.