This week Korean pop music (K-pop) group BTS scored the No. 1 position on the Billboard 200 albums chart with "Love Yourself: Answer" furthering the breakout success the group has garnered globally. The album is a sequel to the group's similarly named album, "Love Yourself," which was also No. 1 on the Billboard 200 albums list and made BTS the first pop band since One Direction's "Four" in 2014 to secure two sequential top positions in less than a year.
It is rare for a non-English speaking album to claim the top spot on the charts, and it is especially new to see Korean songs becoming massively popular in the United States.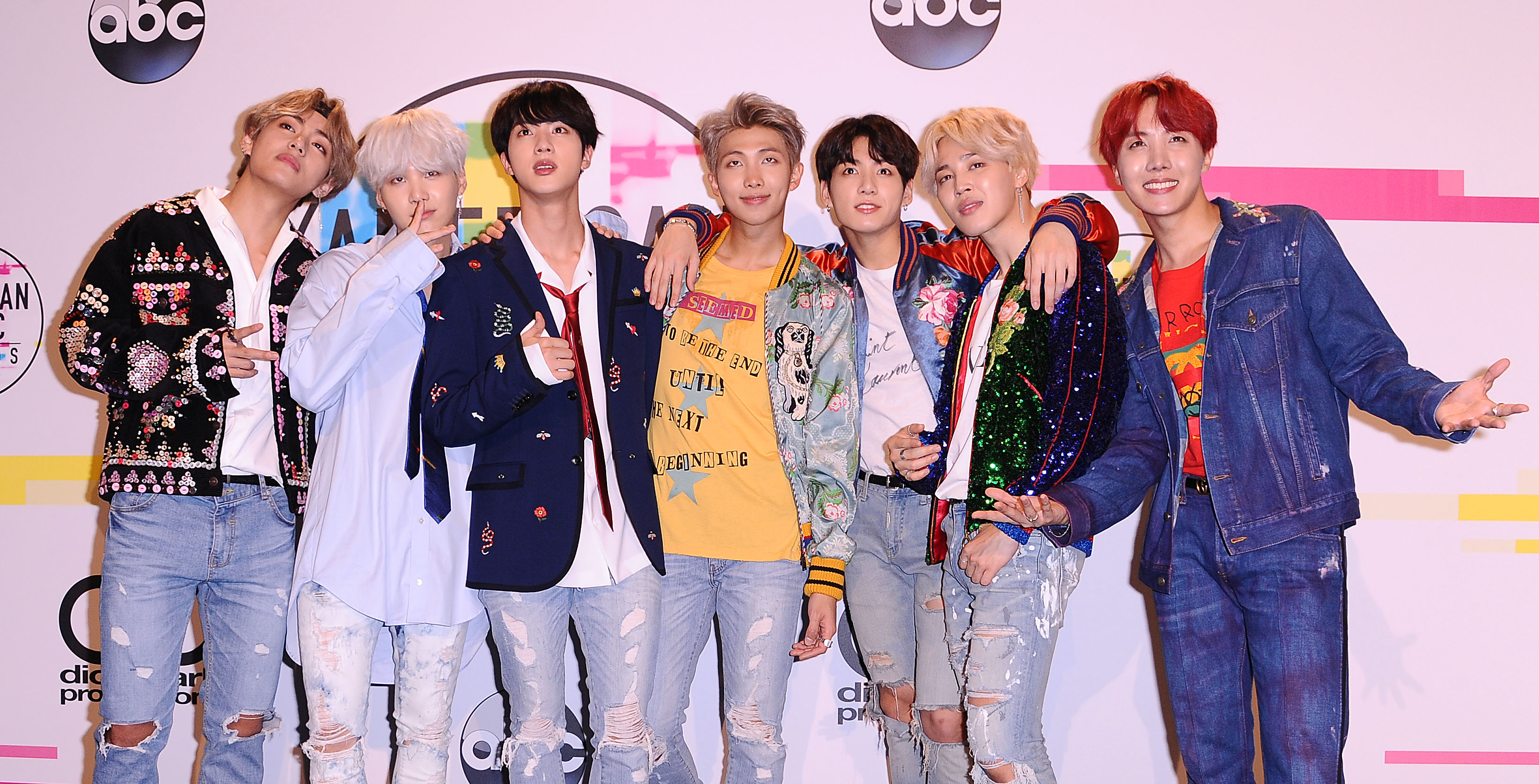 All of the tickets for BTS's United States tour are sold out, and some tickets even sold for nearly $1,000. As K-pop's influence grows, the unique style of K-pop boy band culture comes with it.
BTS, also known as Bangtan Boys, is made up of seven male members named V, Jimin, Jin, Suga, Jungkook, RM and J-Hope. Each member has a unique personality and ever-changing hair color, but they all carry the polished style of male K-pop stars. Male K-pop figures are trademarked to have beautiful skin, delicate features, being well dressed, wearing makeup and even getting plastic surgery.
The style of manliness, dubbed "soft masculinity" in Korea, is completely contrary to the rugged often narrow-minded concept of what it is to be a man in the United States. Toxic masculinity prohibits men from wearing makeup or taking extreme care of their skin.
It was not till 2016 that CoverGirl adopted James Charles as their first male ambassador for their products, but the stigma surrounding men wearing makeup still keeps male beauty products concentrated within queer culture and liberal-minded people but far from mainstream straight media, despite the fact that cosmetic surgery and makeup use are frequently but discreetly used in the film world.
On the other side of the world, it's not unusual to see men frequenting high-end salons in Korea to be made up in the "K-pop" style which includes foundation, eyebrow pencil and contour. These men may be public figures or just normal people attending important events like weddings, and most do not see their action as a compromise of their masculinity.
When asked by BBC if his makeup looks were intended to be feminine, Korean YouTuber and makeup artist Kim Seung-hwan replied, "No I don't. I do not think about this being a girly look. It's about looking good."
Korea is setting the bar for men's beauty and fashion, and as Korean culture, like K-pop rises in popularity in the West, it opens the door for expansion in the market of male beauty products.
Joanna Elfving-Hwang, who researches South Korean beauty and self-image at the University of Western Australia, said of her findings regarding masculinity, "The way they [K-pop stars] play with masculinity, what it means to be a beautiful man in a heterosexual or non-heterosexual way, it opens up possibilities for men on the street and eventually makes it more acceptable."
On Sept. 1, Chanel announced their first ever makeup line for men called Boy de Chanel which will first launch in South Korea. Public relations for Chanel explained the purpose of the line, "This new range allows men in their beauty routines to have the tools necessary to feel better about themselves. Moreover, men should be free to use makeup products to correct their appearance, without calling into question their masculinity."