Makeup can be an expensive interest. And with new trends popping up on Instagram all the time, it can be overwhelming and costly to try out the next big thing. Couple that with the fleeting nature of trends, and you just bought a $20 lipstick that you won't even want to wear in a few weeks.
The best alternative, it seems, is to buy cheaper makeup. If you're worried about compromising quality for cost, Miss A is a makeup site perfect for newbies and die-hards alike, especially those on a college-student budget.
Miss A, also called ShopMissA, boasts at the top of its site, "EVERYTHING'S $1, SERIOUSLY." That doesn't include things like makeup brush sets or makeup palettes, but everything else really is $1.
To top it all off, Miss A proudly states that its cosmetics are cruelty-free and vegan. Everything is also made with 100 percent FDA-approved ingredients in case the low prices made you skeptical about quality and safety.
And if you're wondering how Miss A can sell makeup and accessories at such a low price, check out this section on the website. According to Miss A, a combination of items made specifically for them, minimalist marketing and a lack of mark-up means you get products for less than their big-name competitors. Whether it's makeup or accessories, Miss A carries a variety of brands and products, all at a low cost.
While there are lots of brands to choose from, L.A. Colors and E.L.F. Cosmetics included, most shoppers go for Miss A's own $1 makeup brand, AOA Studio, or AOA for short. AOA has everything you need for a full face of makeup — from BB cream, false lashes, highlighter, eyeliner and more.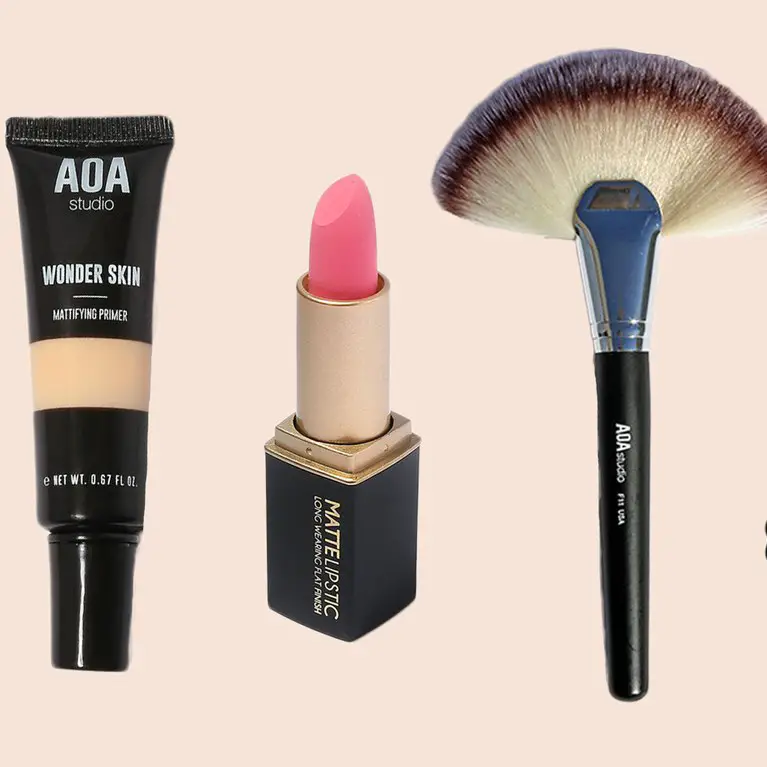 With all of those options, what seems to draw most people in, and what got me interested in Miss A, are the lip products. From glosses to mattes to metallics to nudes, all in a rainbow of shades, there are an overwhelming number of choices.
Personally, I have what some might call an obsession with lipstick. I don't like to spend a lot on a single color though, especially since I already have so many. So when I heard about the variety of lipsticks I could get for $1 each from Miss A, I had to check them out immediately.
The biggest appeal of cheap lipstick is you get to try out the colors you wouldn't normally go for and find some new favorites. Somehow, I was able to exhibit self-restraint, and I only bought three AOA lipsticks: London (a matte dark purple) and Frost Pout (a "frosted matte" blue) were both traditional, bullet-style lipsticks, and a liquid lipstick in the color Digital (a metallic purple).
These are all colors I don't have a lot of and don't wear very often, but they were fun to try out and didn't cost a ridiculous amount each for something I'll only wear sometimes.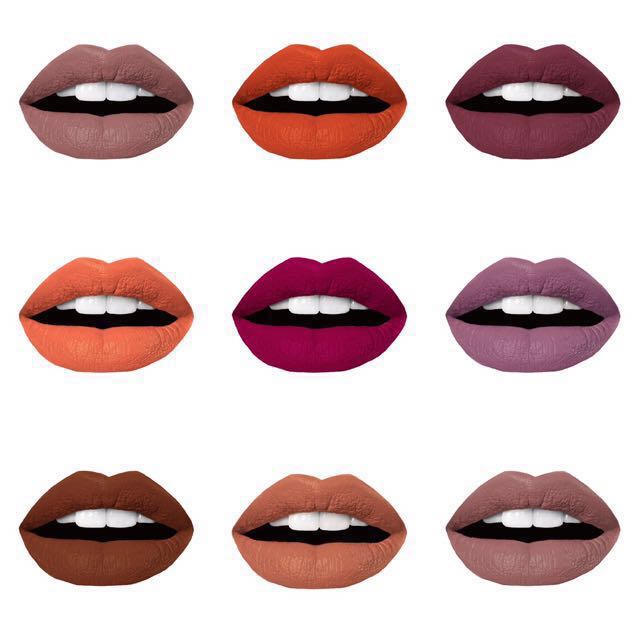 While I love the liquid lipstick for its formula and longevity, the only negative thing I can say about Miss A's lipsticks are about the bullet-style ones. There are a lot of fun colors to choose from, but the formula tends to dry a bit and isn't amazing for all-day wear, which is unfortunate because all the lipsticks are advertised as being either 24-hour lasting or for all-day use.
Let's be real, though. If you believed a lipstick you paid $1 for would last all day through meals or drinks and be transfer proof, you might need a bit of a reality check. Still, the color payoff for the initial application of these lipsticks was impressive, even if the color didn't last all day.
But if you're going out for a bit, want to take some fun selfies or need a specific color for a costume or cosplay, a $1 lipstick isn't going to set you back that much.
And the price, of course, is the biggest appeal. For good reason, too. If you're unsure how a particular makeup look or a newly popular shade will look on you and you don't want to clean out your wallet, consider Miss A's $1 makeup to be a sort of trial. Even if you don't love the formula of a product you buy on their site, you could always find out what it's a dupe for.
Cheap makeup clearly has a place in the market, especially when it comes so close to looking like bigger brands's products. With plenty of articles and Instagram accounts documenting dupes for expensive brands — including Dupe That on Instagram with 1.2 million followers — there's a community out there who appreciates a deal while staying on trend.
A dupe, short for duplicate, isn't always a perfect match, but, generally speaking, a makeup dupe has a similar color and finish for less than a big-name makeup brand. Miss A's $1 options are perfect candidates for being dupes.
Miss A's Instagram account shared a few AOA lipstick dupes for expensive brands like Mac, Lime Crime and Anastasia. All of those lipstick brands cost around $20 each, so Miss A clearly has them beat on the price front.
But if you're concerned the company's own account would be biased, check out Dupe That's Instagram, which has posted some swatches of other AOA lipsticks that are dupes for ones that, again, cost around $20. The swatches reveal an impressive color similarity between Miss A's and the expensive brand.
You can check out other reviews for yourself, like this article by BuzzFeed which features products from makeup remover wipes to eyeshadow, or this video by Safiya Nygaard, a former BuzzFeed associate with over four million YouTube subscribers, where she reviews other brands that Miss A offers. Overall, except for some minor issues with color intensity or long-wear, the reviews are positive and celebrate the low price.
Of course, sometimes the "you get what you pay for" adage is true. But whether you're filling in some gaps in your makeup collection or are searching for some new looks to try out, Miss A's $1 makeup is great for anyone on a college budget.