A lot happened in 2018. Unfortunately, high on the list was celebrity deaths. Critically acclaimed novelists, civil rights activists and musicians passed away.
It would be virtually impossible to include every single person of merit here, so I tried to choose individuals many of you would know and want to hear about. Here are seven celebrities who spent the majority of their lives in the spotlight and we had to say goodbye to in 2018.
1. Rosie the Riveter
When I was a student at The Birch Wathen Lenox School, my European and AP U.S. history teacher's walls were covered floor to ceiling with iconic posters. Of course, among Dr. Jones' collection was the acclaimed Rosie the Riveter, wearing her polka-dot bandana, flexing her arm and proclaiming her famous slogan, "We Can Do It!"
I remember seeing it almost every day I walked into my history teacher's time machine. Rosie the Riveter did not fall from the sky. Funnily enough, Naomi Parker Fraley had taken a job working at California's Alameda Naval Air Station to support her country during World War II. Fraley was photographed at her station, only to learn decades later that she inspired the world-renowned image of Rosie the Riveter. Fraley passed away on Jan. 20, but she will be remembered forever as the inspiration behind the famed slogan.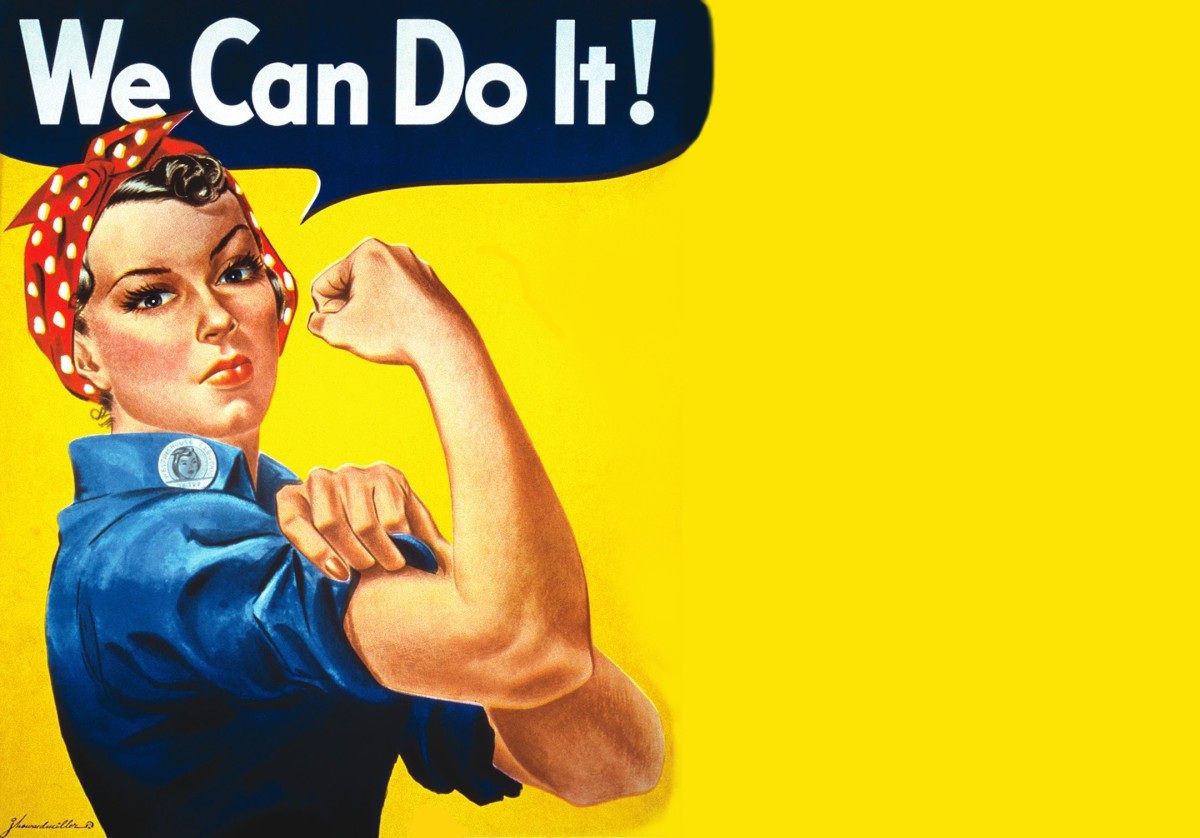 2. Jill Messick
When you watch a movie, you don't usually stick around for the credits, which list every person involved in making the film come to life. Messick played many roles herself; she was a mother, wife and film producer. She worked on several prominent flicks, including "She's All That" (1999), "Mean Girls" (2004) and "Baby Mama" (2008).
Messick had battled depression for many years, and her family blames Harvey Weinstein and Rose McGowan. Messick was McGowan's manager in 1997, when the actress says she was raped by Weinstein; Messick's loved ones believe she was "collateral damage." In a statement released shortly after Messick's death, she was described as "a fiercely dedicated producer and a kind person." Messick committed suicide on Feb. 7 at the age of 50.
3. Stephen Hawking
Born on Jan. 8, 1942, "exactly 300 years after the death of Galileo," it should come as no coincidence that Stephen Hawking died on March 14, Pi Day. Diagnosed at the age of 21 with ALS, a motor neuron disease, Hawking was given two years to live. Not only did he defy the odds, but Hawking became a world renowned English theoretical physicist, authored a total of 15 books and performed ground-breaking research on black holes and cosmology, for which he received a number of accolades.
Despite his debilitating disease, Hawking had a full life, both professional and personal. Hawking married twice, and he leaves behind three children and three grandchildren. Released in 2014, "The Theory of Everything" attempts to chronicle Hawking's life — from typical college student to one of the greatest minds of all time.
The Theory of Everything - Official Trailer (Universal Pictures) HD
4. Winnie Madikizela
Winnie Madikizela Mandela, former wife of Nelson Mandela, died on April 2 at the age of 81. She and Nelson Mandela were married for 38 years, including 27 years that he spent in prison. Although Winnie and Mandela divorced in 1996, they maintained ties. A South-African native, she was an anti-apartheid activist and politician. Winnie was called the "Mother of the Nation" because of her struggles with white-minority rule.
Her reputation was tarnished, however, after she was convicted in the 1991 kidnapping and killing of Stompie Seipie, a 14-year-old boy suspected of being a spy. A six-year sentence was turned into a fine. Despite this controversy, Winnie regained her pedestal when she became the president of the African National Congress (ANC) Women's League. Her journey was certainly turbulent, but she will be remembered for her efforts "playing a central role in her country's struggle against apartheid."
5. Kate Spade
Raised in Kansas City, Missouri, Kate Spade made her way to the Big Apple. David Spade, an American actor, stand-up comedian and writer, may be her brother-in-law, but she made a name for herself on her own accord.
In 1993, Kate launched a line of Kate Spade handbags, which were wildly successful. Due to their sophistication and affordability, her handbags were described as a symbol of New York City in the '90s. Handbags were just the beginning; the Kate Spade label became a "lifestyle brand" that included shoes, furniture and baby gifts.
In 2016, Kate launched a new fashion brand, "Frances Valentine." At the age of 55, she committed suicide on June 5. She is survived by her husband, Andy, and daughter, Frances.
6. Aretha Franklin
Aretha Louise Franklin was an American singer, civil rights activist and pianist. Her career took off after signing with Atlantic Records in 1966. Some of her hits include "Respect," "A Natural Woman" and "I Say a Little Prayer."
Called "The Queen of Soul" in the '60s, Franklin was the very first woman to be inducted into the Rock & Roll Hall of Fame in 1987. Years later, Franklin reminded the world why she received this nickname when she performed "My Country 'Tis of Thee" for over 1 million people at Barack Obama's presidential inauguration in 2009. Franklin passed away on Aug. 16 at the age of 76; her legacy will live on through her timeless music.
7. Stan Lee
Stanley "Stan Lee" Martin Lieber died on Nov. 12; he was 95. Lee was most well known for the creation of his imaginative Marvel comics that were later turned into movies. "Spider-Man," "Black Panther," "The Incredible Hulk," "X-Men," "Iron Man" and "The Avengers" are among Lee's credits. Lee is survived by his daughter, Joan "J.C." Celia Lee, as his wife of 69 years just died in 2017. After Lee's passing, J.C. said, "My father loved all of his fans. He was the greatest, most decent man."
Celebrity deaths were too common in 2018. Rosie the Riveter, Jill Messick, Stephen Hawking, Winnie Mandela, Kate Spade, Aretha Franklin and Stan Lee rose to fame for different reasons; however, each person contributed something to this world, which will certainly be a little bit grim now that they're no longer a part of it.