Soetkin Van Landegem is a junior at the Stevens Institute of Technology, located in Hoboken, New Jersey, majoring in Visual Art and Technology with a concentration in Graphic Design. Landegem is a European native who strives to incorporate the inspirations and styles of European culture in her work.
She is one of the only graphic design students at Stevens, a primarily engineering-centered university. Her work ranges from vivid floral patterns to informative data visualization graphics. Landegem is currently considering a potential career designing layouts and prints for magazines.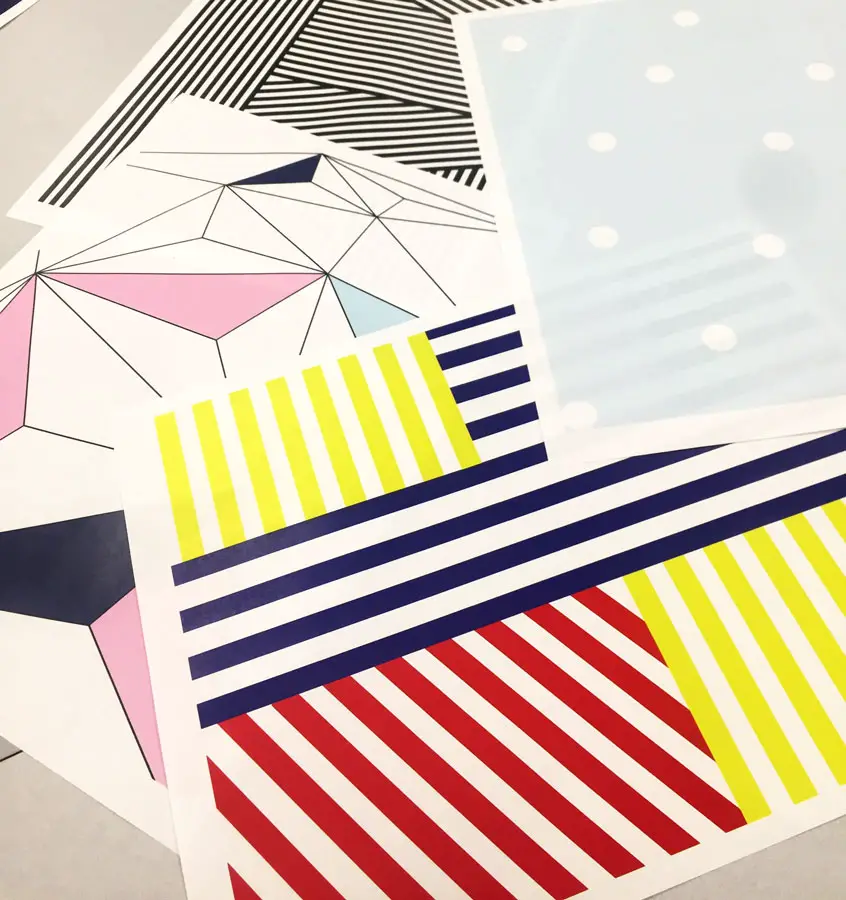 Madeleine Ngo: When it comes to design, are there any specific programs you like to use?
Soetkin Van Landegem: Since most of my illustrations are digital, I use Adobe Creative Suite Illustrator and Photoshop a lot. The program has a lot of different features, so it's easy to bring to life whatever vision I have in mind. If I want something to look organic, I can use a lot of different brush types and textures depending on what project I'm working on. Even though the program has a ton of features, it's still easy to use all of the different tools. I've memorized all of the shortcuts, so creating a sketch on the computer is almost as quick as a handmade sketch.
MN: Where do you draw inspiration from?
SVL: I tend to draw inspiration from observing the world around me. I was born and raised in Belgium, so my background is an influential part of my work. When I go back to visit, I like to take road trips to neighboring countries. In Europe, every country has a completely different culture with diverse lifestyles, foods, architecture and art.
I have this European culture in me; I'm a product of Europe. I try to reflect this side of myself through my work. I find inspiration from the breathtaking landscapes of Provence, the saturated colors from fruit and vegetable markets in Tuscany and the coziness and romance from Bruges.
Most of the time, I'm inspired by anything interesting to me in the moment. Right now I'm really into fashion, so I'm using Adobe Illustrator and Photoshop to create patterns for prints.
MN: What inspired you to pursue art in college?
SVL: My parents always told me that I was born with creativity in my veins. When I was little, I would create flowers out of leftover napkins and the Giza pyramids out of my mashed potatoes. I never focused on just art; I mostly just did it as a hobby. When I went to school, math was the only other subject that interested me. In high school, we had to take a few electives and I loved CAD, which was a combination of math and art through industrial design and architecture.
I visited multiple colleges during my last few years of high school, but nothing really spoke to me except for the Visual Art and Technology major at Stevens. My tour guide was also a Graphic Design major. After seeing his passion for the subject, I knew I wanted to go to Stevens.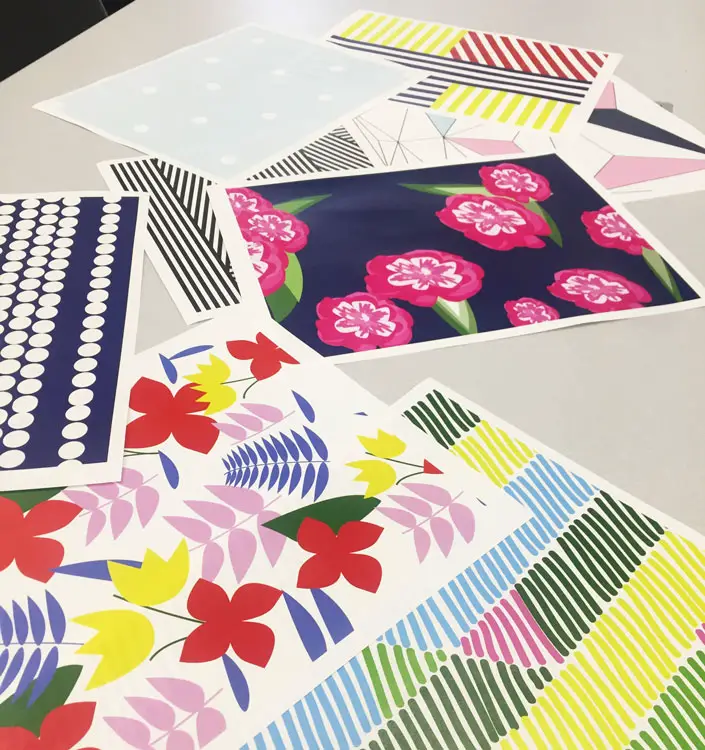 MN: How has Stevens helped you with pursuing art?
SVL: Before I went to college, I didn't really know what I wanted to study or what profession interested me the most. I knew I loved art and math, but I had no idea a major like visual art and technology existed. As a Visual Art and Technology student, we're required to take a few core classes, including design, video, game design and animation. After delving into so many different fields, I realized I like design the most. I was first introduced to illustrations and graphic design at Stevens, and now I can't imagine what I would have done if I wasn't here today.
MN: What are your future plans?
SVL: I don't really have a concrete plan right now, but I would love to be a graphic designer for a magazine or a clothing store. If I were to work for a magazine, I would hope to design page layouts, create typography and plan out different color schemes for layouts. I'm also considering doing graphic design marketing for a clothing store. I would love to make flyers, posters, lookbooks, websites and even the design of the clothes. In the end though, I'm open to a lot of different career paths right now.
MN: What is it like to be one of the only graphic design students at a primarily engineering college like Stevens?
SVL: Since Stevens is an engineering school, Visual Art and Technology is a pretty small major here. In my class there are only seven of us, and only a few students are pursuing a concentration in Graphic Design.
My art classes are really small and intimate. I think that because of this, my professors are more familiar with me and my work. We're able to develop a personal connection with our professors because we have so much one-on-one time.
We frequently have class critiques after we finish projects. Since our classes are so small, everyone gets a block of time in which people critique your work, so you have that extra feedback. In the end, Stevens has helped me figure out my strengths and weaknesses, my artist style and the type of artwork I hope to continue making.