While juggling both college and work life, Lululemon employee and Lindenwood University student Haley Choate is guaranteed to make her mark in the competitive world of high fashion, especially because she's already mastered a perfect college-work balance.
Between attending classes, studying for exams and working for a wildly popular fashion company, the Missouri native manages to savor all that college has to offer, while at the same time keeping a forward-thinking mindset to attain her career goals.
Haley also serves as presidential and student ambassador to Lindenwood University, and she works to cultivate a campus environment that enables students to interact with the faculty in a productive manner. That said, her extracurriculars add yet another component to her impressive college-work balance.
Miranda Maples:  What impressed you the most about Lindenwood University?
Haley Choate: I first fell in love with Lindenwood when I toured there in my junior year of high school. We walked around the campus, and I just fell in love with the historic beauty of the campus. When I found out about the majors and the classes they offer, I found it to be the perfect secondary education choice.
The class sizes are small, so the professors know who you are and care about your success. Lindenwood offers a large university feel with the small campus benefits.
MM: Talk about being a presidential ambassador. What does that involve?
HC: As a presidential ambassador, I help the president with numerous events at his home and throughout the campus. There have been many events I have helped plan, but one of my favorites was when we gathered at the president ambassador's house for a Christmas Party.
At the party, he asked for our opinions on things we could change around campus to better the university. It became an open forum for students to talk to their university president about how we think Lindenwood could change for the better. I thought it was very effective because our president has a very open mind and is willing to make changes.
We were also invited to sit in an open forum with the president, faculty and staff members of the university. I love getting to work with and represent the president on different matters that are affecting the university and getting to have a say in the important changes that are happening.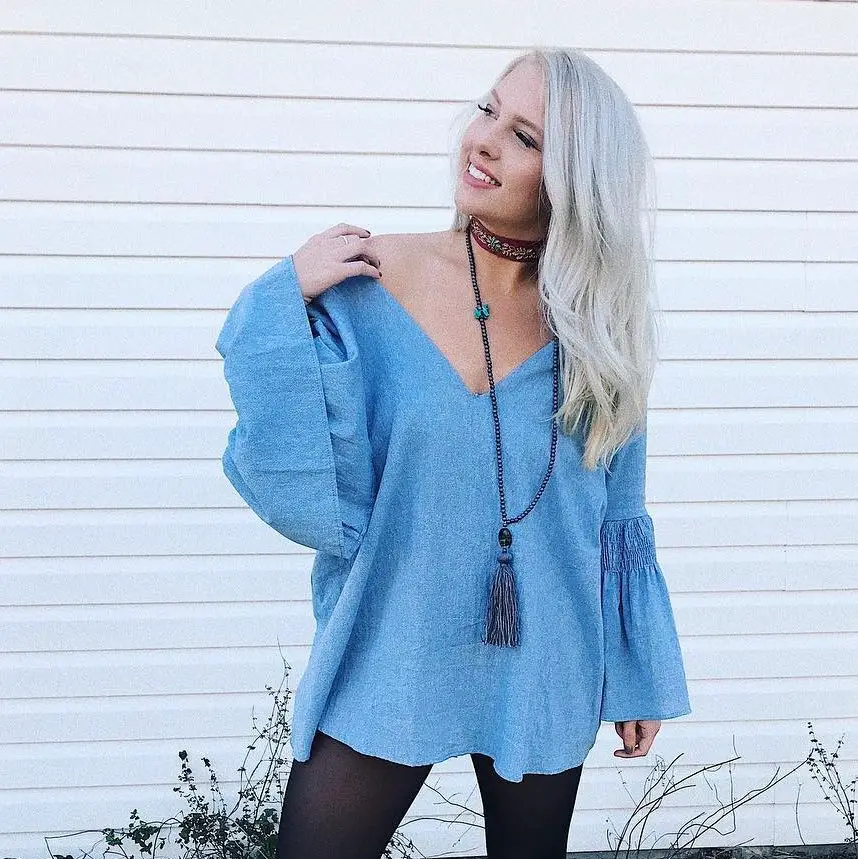 MM: Tell me about your first internship experience. What were your most memorable experiences breaking into the world of fashion?
HC: My first internship experience was with a fashion design studio. The company was called Leola Sky and was based out of downtown St. Louis, Missouri. The internship gave me a lot of insight into how the fashion world really works, and this really prepared me for a future fashion-based career.
Leola Sky was owned by Sherrell Hall, and she created the brand on her own, and I basically became her personal assistant. I was in charge of creating commercials and fashion shows and designing the fashion flats. This included getting models, makeup and hair artists and booking studios for the shoots. Designing the fashion flats was my personal favorite part of this internship.
This was not something I was taught yet in fashion school, so I sort of had to teach myself! Designing flats is the process of taking a rough sketch of a garment and turning it into a technical garment. I would use Adobe Illustrator to draw out every item and all of its particular dimensions.
While I was doing this internship, I was a freshman in college, so at times, I did get a little overwhelmed! Looking back on it, I wouldn't change a thing. This internship prepared and shaped me in ways I never imagined.
MM: Lululemon is a very well-known athletic clothing brand. What do you like best about working for this company?
HC: My favorite part of working with Lululemon Athletica is their company ethics. The company cares so much about each and every one of its employees. We have a long list of statements that make up the "What We Believe" mission statement. The first statement is "Educators are the most important part of our company."
Educators can be compared to what other retail companies consider sales associates, but our job at Lululemon as educators is to not finalize sales or push customers to buy our products; our job is to educate customers who walk into our stores about what our products are, why they were made and how they can benefit the buyer.
I love that the company considers its employees as educators and that it is the most important part of the company. Lululemon is truly an amazing brand and company, and I am so happy I work for this company.
MM: You are majoring in marketing with a minor in graphic design. How does that translate into the fashion industry?
HC: I chose to major in marketing and minor in graphic design because of the numerous career choices after I graduate. I did a lot of research and discovered that a lot of fashion companies would rather have someone who is knowledgeable in all the design platforms, rather than just having knowledge of fashion.
With my knowledge of these platforms and a core degree in marketing, there are many different avenues I am able to take.
MM: What is your dream job after graduation?
HC: My dream job would be to work for a fashion company and focus more on their marketing and branding. Also, with my degree, I could focus on technical design of clothing. Because Adobe Illustrator and Photoshop are used for a lot of technical fashion designs, I definitely have an advantage.
I'm trying to keep my mind open and realize there are different avenues, but I would truly be happy with a job that allows me to use my design skills.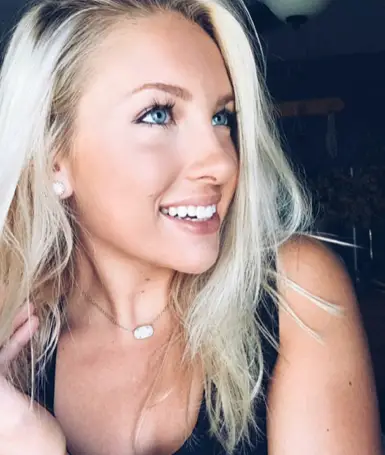 MM: How do you maintain a college-work balance?
HC: I balance these pretty well. I do this by getting all of my school work done as early in the week as possible. This allows me to have more free time throughout the week. Since the entire semester is laid out on the syllabi, I use this information to get a head start on core projects for the school year.
I believe having a fun college experience is all about finding a balance. I'm also a person who feels strange when she isn't busy, so I tend to always have something going on because it just feels right to me.
MM: How do you de-stress and have fun while juggling a college-work balance?
HC: Since I have been working for Lululemon, working out and getting active in the community has definitely become a large part of keeping stress at bay. Lululemon encourages us to get out and into the community and "sweat" with others. It has created a fun environment to workout and make friends in the process.
Yoga has become the biggest part of my de-stressing routine. I try to engage in multiple short yoga sessions throughout the day. College and work can be very stressful, and yoga helps me cut off all the stressful factors for a couple of minutes and just focus on the moment.
Also, hanging out with my friends keeps me happy. Just going out to dinner or having a movie night with my friends are relaxing outings that decrease my stress!
MM: What advice would you give to other college students who are trying to break into their dream jobs?
HC: The major advice I would give to college students is to start networking early! The connections I made my freshman year of college have helped me obtain internships and jobs that have carried over into my junior year. The job world has quickly become about who you know, and I believe making these career connections can potentially land your dream job.
These connections can also be great mentors throughout your college experience. College only lasts for a few years, and then you jump into the real world. So, I also advise college students to attend class and absorb all that college has to offer. But, also have fun. Finding the balance between your studies and having fun is super important.