Meet Rising Prospect Parker Dunshee
And you debate going to your 8 a.m.
By Rachael Seamands, IUPUI
---
Parker Dunshee, a senior at Wake Forest University, has been lucky enough to follow his dream of playing baseball all the way through college.
A 2013 graduate from Zionsville High School in Indiana, Dunshee found his home on the pitcher's mound in North Carolina, and he hasn't left since. In 2016, he was selected in the fourteenth round of the MLB Draft by the Chicago Cubs, but he decided to return to Wake Forest for his senior year; according to Dunshee, he returned because he wanted to finish college with a great team and see how much more he can improve as a pitcher.
While the Cubs were ready and willing to sign Dunshee as a junior, the past year spent improving his skills is likely to open even more doors for the senior. Whatever the case, he has a bright future ahead of him.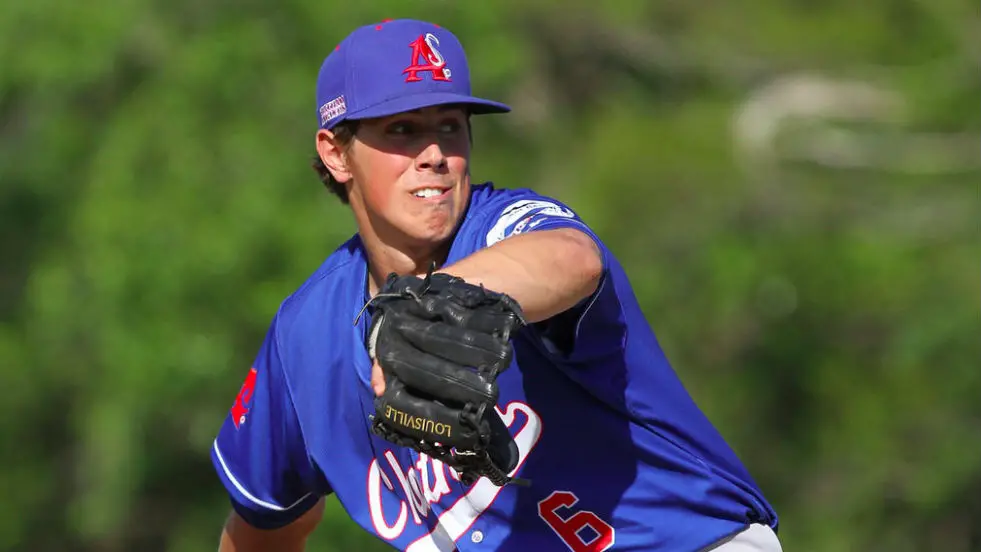 Tee-Ball to Curveballs
Like many athletes, Dunshee had a ball in his hand from the moment he could walk, as he started playing for a tee-ball team when he was five. However, he wasn't always exclusively on the diamond. In fact, if he hadn't found his calling so quickly in baseball, Dunshee would have probably have been playing basketball in college.
"Being from Indy, it's the most popular sport, and I would have loved to play at the collegiate level, but I most likely would have needed a little bit more height for that to happen," Dunshee says. "So baseball turned out to be the more realistic and better option."
When it comes down to it, however, Dunshee knows he made the right move in choosing his sport. "Baseball has definitely always been my favorite, with basketball as a close second. I love how it's really a team sport as well as an individual sport, and it takes a certain amount of mental toughness, since so much of the game is responding to failure."
Out of the Rotation
Dunshee is a jack-of-all-trades when it comes to finding things to do outside of baseball, but really enjoys golfing, fishing and skiing in particular. "I really love to do anything that requires me to be active and outside as much as possible."
When he isn't out on the pitcher's mound or in the class room, the senior watches "The Office" religiously. "It is still my all time favorite TV show to this day, and it will take a lot to top it on my list," says Dunshee. Of course, the baseball player inside of him never really goes away, which means that even when he's not playing baseball, it's one of his favorite things to watch on television. "I don't have a favorite team and never cheered for a specific team growing up," he says. "I just loved the game, and a team showing great effort and playing a good game of baseball was as entertaining to me as any other."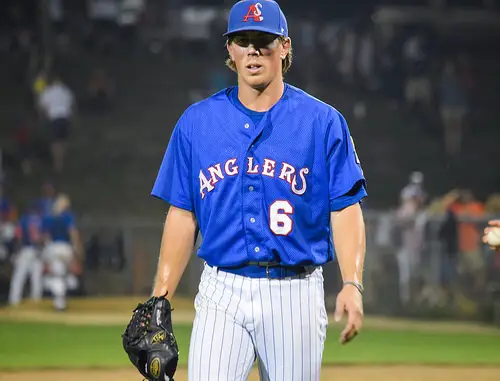 Dunshee's unbiased love for all of the baseball teams in the country shows his dedication to the sport as a way of life. On a craftier note, by declining to pick a favorite team, Dunshee is keeping all of his options on the table when it comes to his professional career.
Beyond the Cubs
While the offer from the Cubs last year was an amazing one, Dunshee doesn't regret the decision to remain in college and improve while staying with a great team and finishing his senior year with his classmates. "I'm grateful for the opportunity that the Cubs gave me, and it wasn't easy to put my dream of professional baseball on hold. It all came down to looking at that opportunity next to coming back to Wake for my senior year, and at the end of the day, I knew what I wanted to do. It has been a great season, and I am confident that, God-willing, another professional opportunity awaits me in the coming months."
Head Coach Tom Walter was, understandably, very pleased with Dunshee's decision to return for his senior year. Walter spoke with the Wake Forest student newspaper about the matter, saying, "Parker making the decision to come back to Wake for his senior season set the year up to be even better than the last. I think it shows not only his confidence in his ability to improve his draft stock, but also his tremendous faith in where our program is headed."
Ball Isn't Life
Growing up, Dunshee was lucky enough to have had a series of coaches, as well as close family members, who kept him in the mindset of always having fun with whichever sport he was playing. His love of baseball might have diminished had he been forced into relentless training at a young age, the way that some athletes are. Instead, he was given free rein to play however much he wanted, and now finds the game to be second nature.
To younger kids excelling in sports and thinking about a career in athletics, Dunshee had some advice. "Keep it fun," he says. "Don't get burnt out when you're young. Work hard, but enjoy being a kid and participate in as many different sports and activities as possible." Dunshee himself lives by a quote that is particularly appropriate for him as a baseball player, as well as all other lovers of the game: "Victory favors neither the righteous nor the wicked. It favors only the prepared."