Major League Baseball's opening day is only weeks away. With excitement at the surface and spring-training in full swing, fans have already begun speculating this season's most anticipated players.
Despite a slow off-season, there will be plenty of thrills and skills to witness, with big names to new teams and new names to already dominating rosters.
So, here are 10 MLB players every fan should keep an eye on this season, whether it be to hunt down potential players for your favorite team or simply to eye the competition that could be the difference in achieving a World Series title.
1. Javier ("Javy"/"El Mago") Báez — Chicago Cubs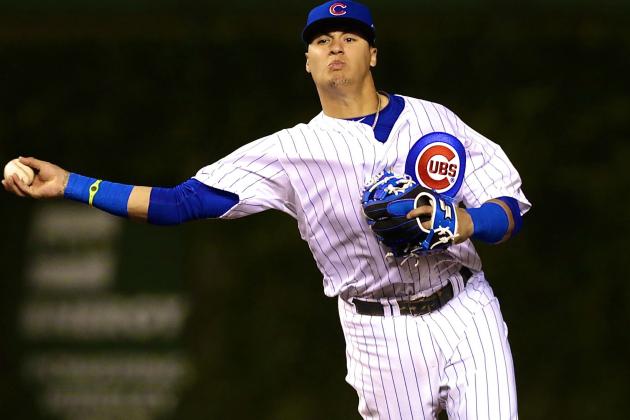 Frequent defensive gem and World Series champion Javier Báez has astonished everyone with his defensive skills at both second base and shortstop. Creating some of the most impressive plays in the MLB, including bare-handed grabs, no-look tags and powerful throws, Báez's presence has come to intimidate all who land an infield hit.
Fans hope to see Báez improve his patience at the plate to better his already solid batting average (.273).
2. Carlos Carrrasco — Cleveland Indians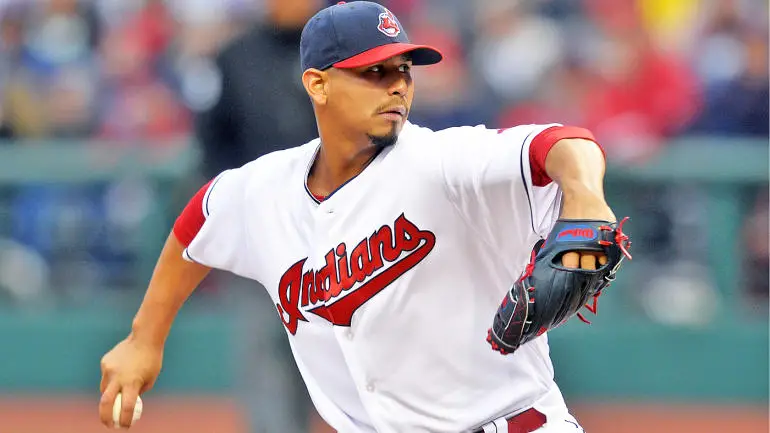 While frequently overshadowed by the famous Corey Kluber, Cleveland Indian's veteran pitcher Carlos Carrasco still dominates all on his own. Carrasco served as an average pitcher until the 2017 season where he went 18 – 6 with a 3.29 ERA.
If his mound appearances continue to strengthen, Carlos Carrasco may be a player the rest of the MLB should keep an eye on.
3. Chris Taylor — Los Angeles Dodgers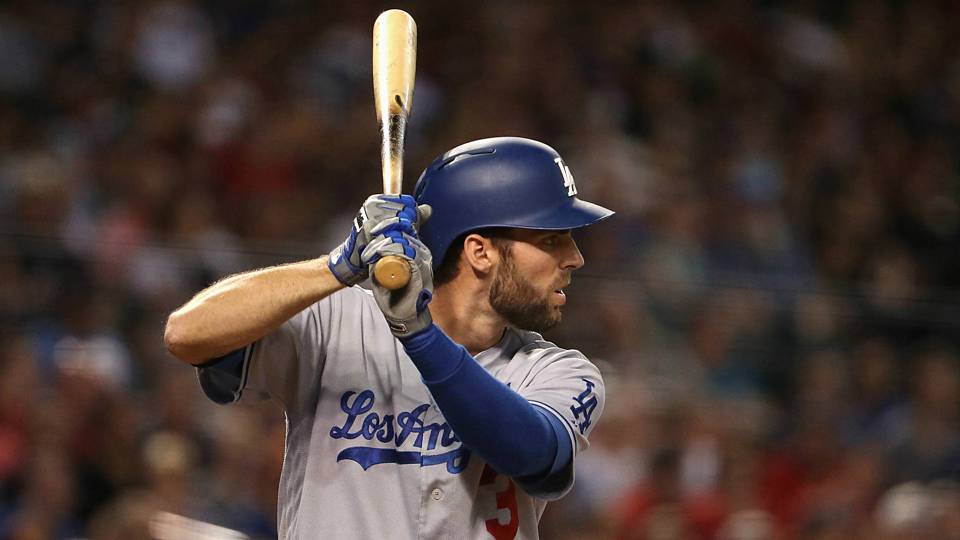 Most MLB fans, especially those of the National League, hope to avoid meeting the Los Angeles Dodgers in the post season. The typically well-rounded team has become even more of a threat with additions such as Chris Taylor.
With an impressive 2017 season, batting .288 and hitting 21 homeruns as the leadoff, even forceful teams such as the Chicago Cubs struggled to pitch around him.
4. Noah ("Thor") Syndergaard — New York Mets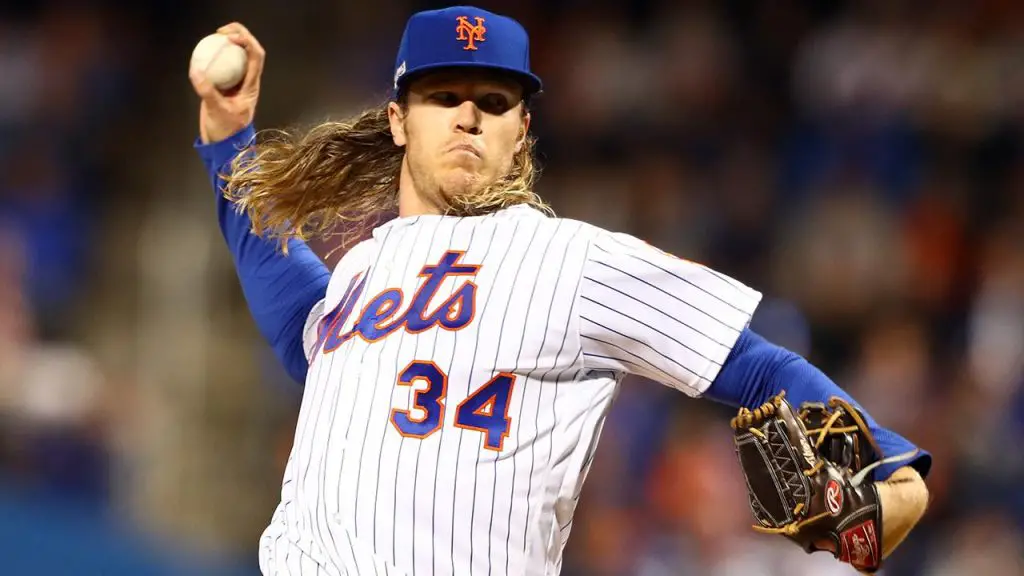 Noah Syndergaard is an obvious threat to any team in the MLB. Only through sheer focus and intense effort do players stand a chance of overcoming his dominance. Syndergaard, known for what some refer to as "god-like" strength and precision, created an intimidating resume early on as a 2015 Rookie of the Year front-runner and 2016 All-Star.
Players across the league struggle when hitting against him, especially his changeup. Even World Series champion José Altuve stated, "if he [Syndergaard] throws me that changeup 100 times, he's going to strike me out 100 times."
5. Rafael Devers — Boston Red Sox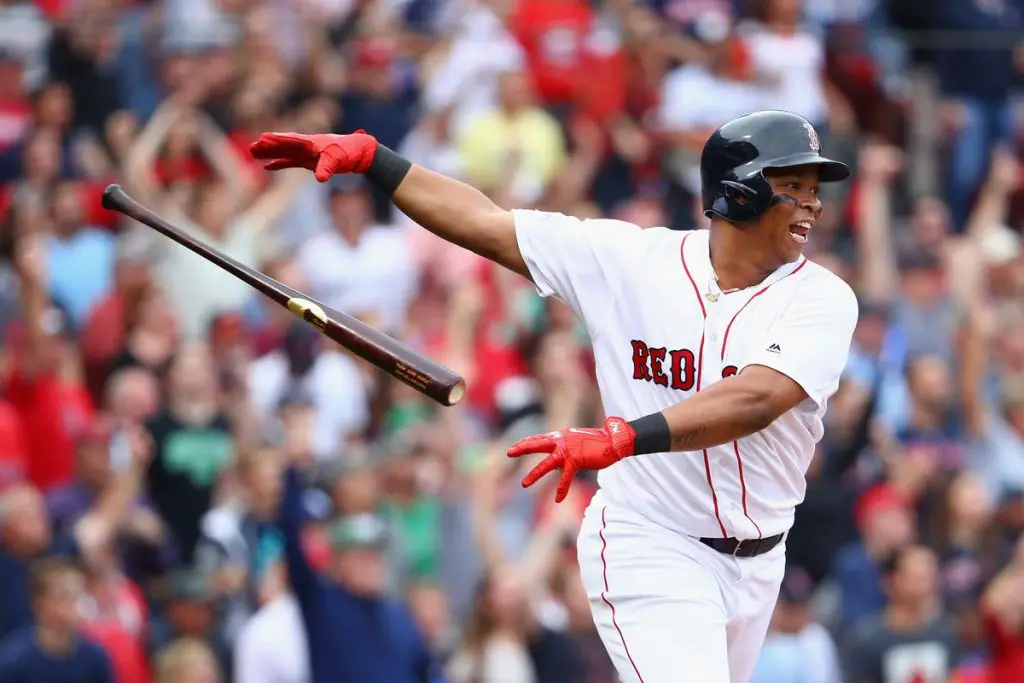 21-year-old Rafael Devers became a standout player in the 2017 season. The young third baseman only played 58 games in the major league, but still managed to hit 10 home runs, with an overall batting average of .284.
With his astounding growth since signing with the Red Sox in 2013, Devers has rightfully earned the starting position of third base, making him one of the youngest and most anticipated star players in the MLB.
6. Trea Turner — Washington Nationals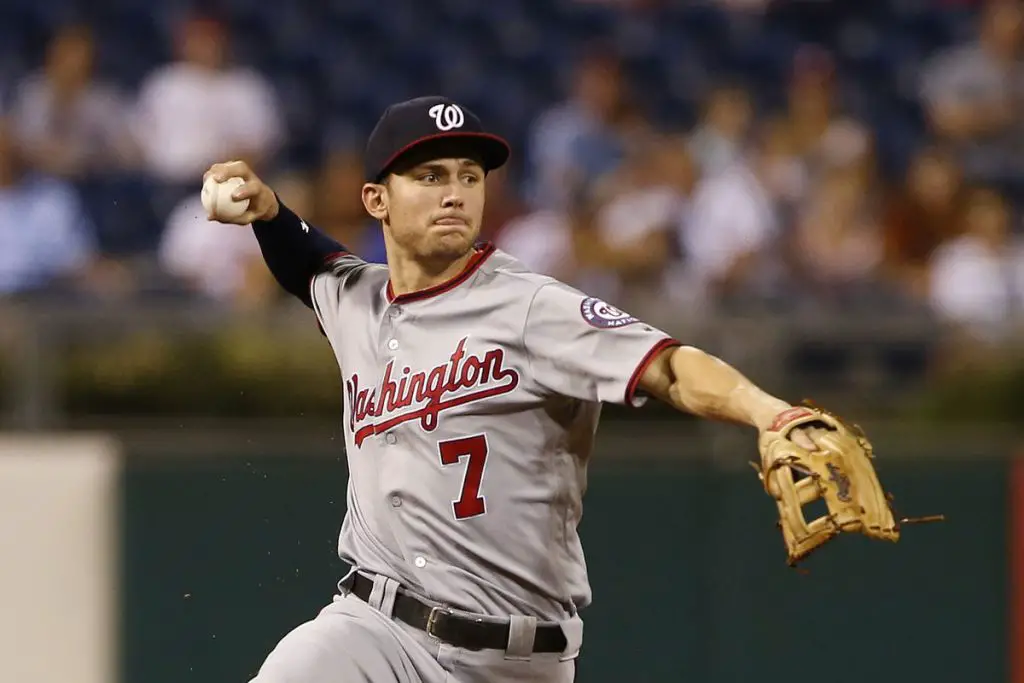 Last season Turner began to grab the attention of the MLB and its fans with his agility on the bases. The Nationals' shortstop stole seven bases in just three games when facing the Chicago Cubs — making him an instant threat if allowed a hit. The young break-out player also has an impressive batting average, standing at .304 for his MLB career.
With his drive to become a "difference-maker" for the Nationals, combined with his defensive and hitting skills, Turner will be a player to keep an eye on during the 2018 season.
7. ("Sir") Didi Gregorious — New York Yankees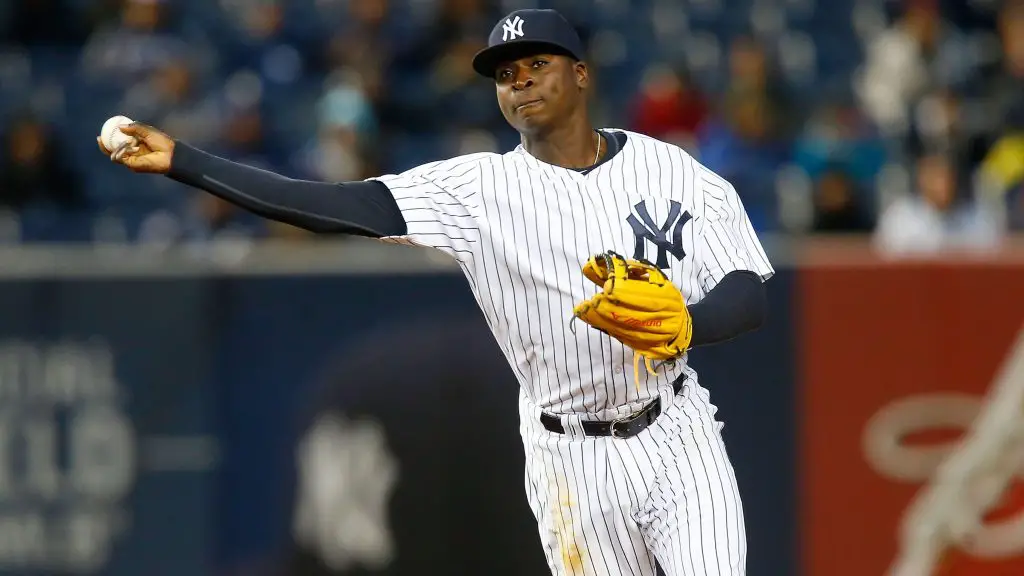 Yes, the Yankees have recently acquired Giancarlo Stanton, in addition to their already fierce hitter Aaron Judge. Stanton and Judge are both incredible players, and teams across the American League have already expressed worry at the prospect of facing the sluggers. However, there is yet another player to keep an eye on this MLB season at the Bronx — Didi Gregorious.
Gregorious beat legendary player Derek Jeter's season home run record for a Yankees shortstop in 2017. "Sir" Didi put up 25 homers for the Bronx Bombers. His dominance at the plate carried into the postseason where he hit two home runs off Cy Young Award winner Corey Kluber in the 2017 ALDS elimination game, leading the Yankees to the ALCS.
8. Byron Buxton — Minnesota Twins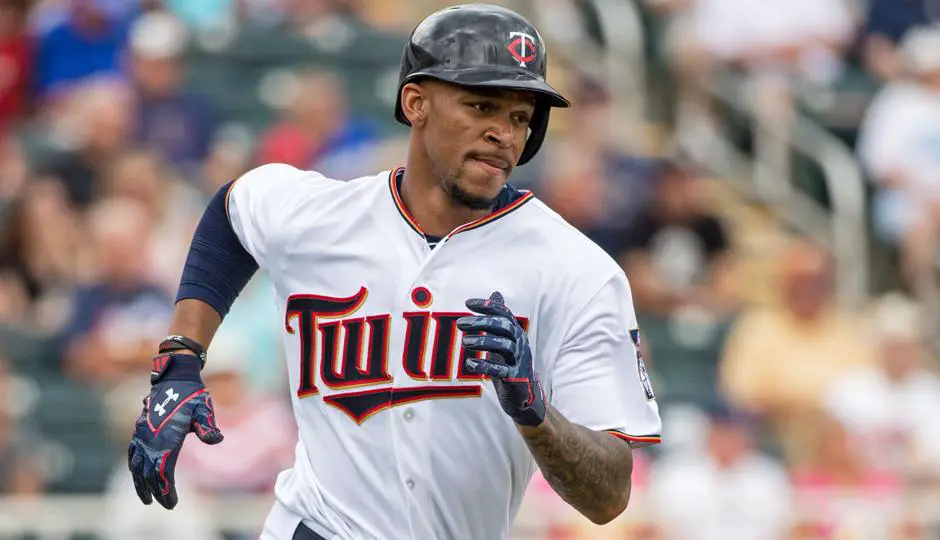 Twins center fielder Byron Buxton became known for his impressive speed when base running. As of last year, he leads the sprint speed in the MLB (just ahead of Billy Hamilton) and stole 29 bases.
Buxton also demonstrates impressive offensive skill, committing only five errors in the 2017 season with a .98 fielding percentage, which earned him the Wilson Defensive Player of the Year Award. 
If the center fielder can improve his batting average, alongside his already great offensive play and base running speed, Buxton will become the triple threat to keep an eye on.
9. Joe Panik — San Francisco Giants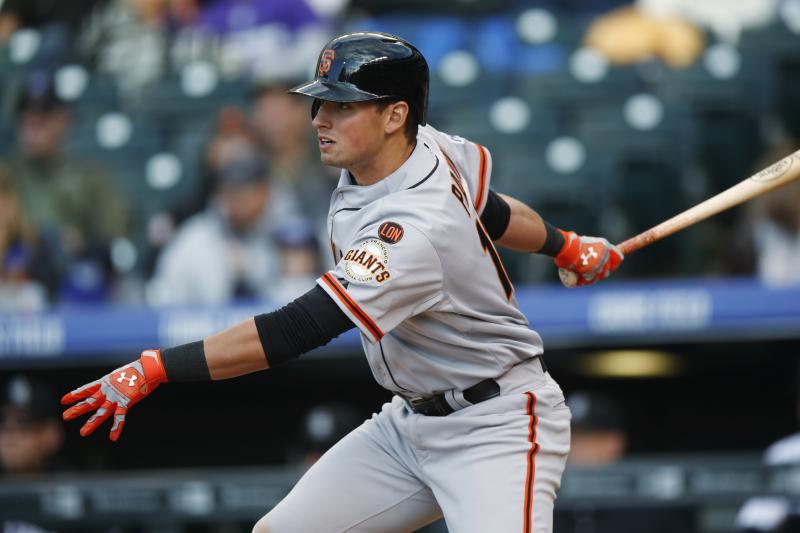 World Series champion, All-Star player and Golden Glove Award winner Joe Panik has set a few impressive records since joining the San Francisco Giants in 2014. Panik became the first Giants second baseman to win the Golden Glove Award since 1993, which was last awarded to Robby Thompson.
Last year, he set a Giants franchise record and tied the MLB record with 12 hits in a three-game series with the Rockies. Panik earned a .288 batting average in the 2017 season and is already showing promise in spring training.
10. Kevin Kiermaier — Tampa Bay Rays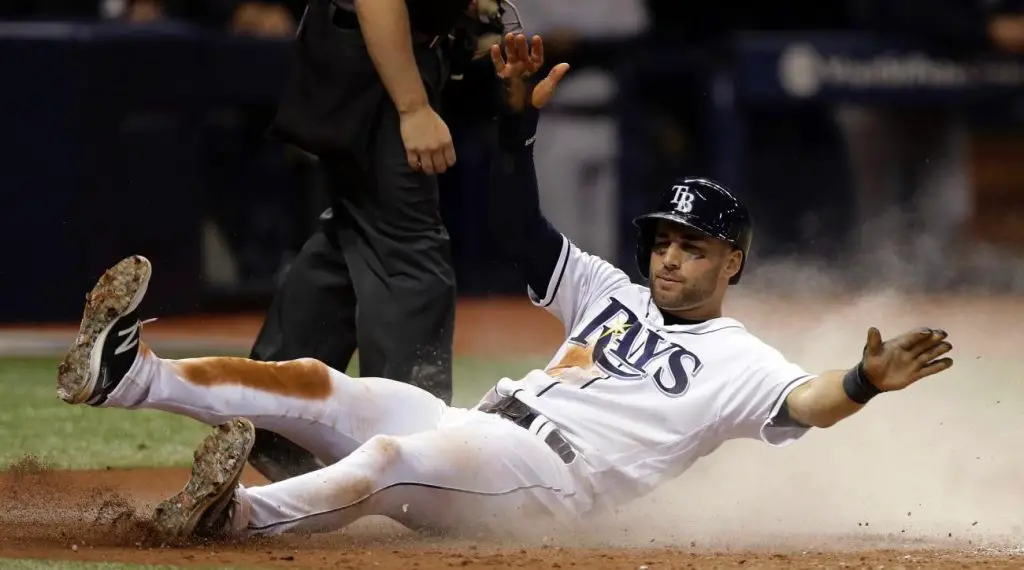 In 2017 Rays center fielder Kevin Kiermaier suffered a hairline fracture in his right hip. Despite the injury and only 98 regular season appearances, he still had a standout year. Last season Kiermaier was just short of the innings requirement for the Golden Glove nominations — the first time in his MLB career that he was not named a finalist for the award.
Kiermaier was also able to perform as one of the top tier defensive players, coming in second place for defensive runs saved with 22, a career low. He also managed a .276 batting average and 16 stolen bases. With time to rest this offseason, Kiermaier may just come back fully recharged and ready to dominate this 2017 season.