Max Rohn has devoted his life to serving his country. Once a Navy corpsman assisting the Marine Corps in Iraq, Rohn became a world-class athlete in the Paralympics after being injured on duty. Now, he balances his athletic pursuits with his academic goals as a student at Pennsylvania State University.
From a young age, Rohn knew he wanted to join the armed forces. At fifteen, he served as a lifeguard and then became EMT certified to qualify as a medical technician in the military. "I always knew I wanted to help people," Rohn says. He was inspired by his grandfathers, who served in World War II.
Rohn's plan was to spend his entire career in the military. After graduating high school, he took a preparatory course called the Tactical Combat Casualty Care (TCCC) and joined a group of twelve marines in Iraq as part of the Police Transition Team. His job was to protect marines and attend to the medical needs of Iraqi police, visitors and detainees.
The Day His Life Changed
Rohn's life path was permanently altered on May 2, 2009, in Fallujah, Iraq. Returning from the Camp Baharia Marine Corps Base, Rohn's vehicle was hit by an RPG-3 grenade. The grenade burst through the door and landed beside his right leg.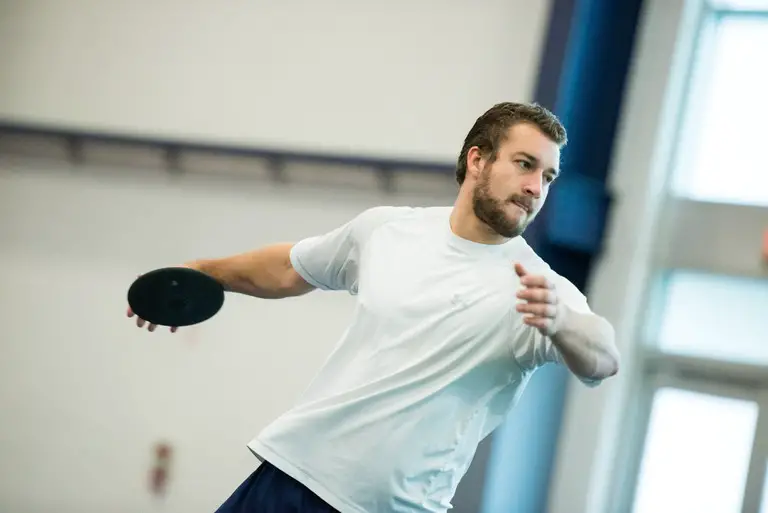 Rohn looked around to see if his unit was okay. Then he examined himself and saw that his leg had been damaged by bits of shrapnel from the grenade. Rohn was quickly whisked off to Bethesda, Maryland, to recuperate. There, he received many visitors, including prominent members of Congress and senators.
But Rohn desperately wanted to return. "My body wasn't there, but my spirit was willing [to go back]," he says. His injury, rather than making him afraid to return, strengthened his commitment to serving the nation and being an example for others. "I had accepted the risk when I signed up for the army," Rohn says.
The Navy corpsman underwent several surgeries to repair the damage done to his leg. Eventually, he came to the realization that he wasn't going to be able to return to Iraq. Nine months after his injury, he got his tenth leg surgery. Soon after the surgery, he felt that something wasn't right. He went to the ER and discovered that his leg was infected. Doctors found misplaced bone cells growing in his leg, so Rohn elected for an amputation. Though it was a difficult decision, Rohn said "everything has gotten better from that point."
Penn State and the Paralympics
As Rohn figured out what to do with his life now that serving in the military was out of the picture, he turned to athletics. At first, he tried all of the Paralympic events, but found to his surprise that he was best in track and field; in high school, he hadn't excelled at these events.
In the Paralympics, each person competes with others sharing their disability, so for each event, there are many disability classifications, such as blind, or paralyzed from the waist down. Rohn's classification is F44 (field, single leg missing below the knee).
Rohn competes in javelin, shot put and distance. His competition comes from all around the world, because there are so few disabled athletes to compete against just at the college level. Rohn participates in Penn State Ability Athletics, which provides opportunities for disabled athletes to get professional coaching and compete against other disabled athletes.
Under the guidance of Teri Jordan, the coach of Penn State Ability Athletics, Rohn has racked up several impressive accomplishments. In 2013, he competed in the Paralympics with TeamUSA. In 2014, he received two gold medals at the first Invictus Games, an event for disabled athletes similar to the Paralympics. In 2015, he received another two gold medals at Invictus.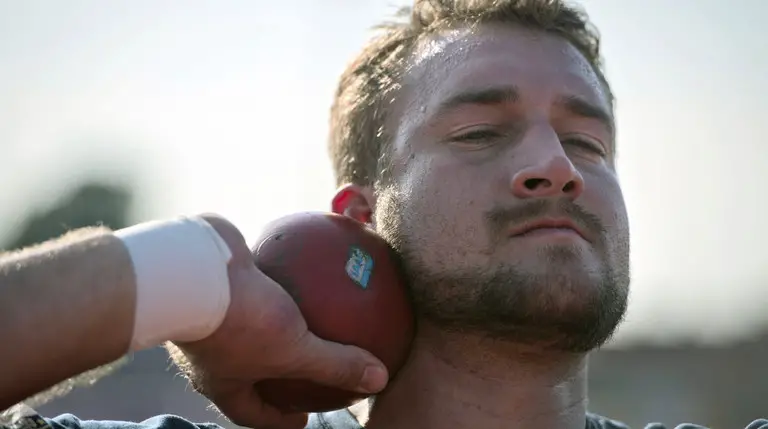 Rohn described being at the Paralympics as an "unbelievable" experience. "It's kind of hard to believe at times, because I'm a baby in the sport," he says. Rohn has only been training since he was twenty-six, whereas many Paralympians have been training their whole lives.
Competing at the Paralympics "means so much for me, because I've been fighting for years to try to get better," says Rohn. It is satisfying for him to see his hard work pay off. Moreover, Rohn views representing the United States at the Paralympics as another way to serve his country. "I'm just putting on a new uniform," Rohn says. "It's made me a better person."
Life as a Nittany Lion
At the same time that he's been competing internationally, Rohn has been completing his college education, the first in his immediate family to do so. As an older student who has had more life experience than most of his peers, Rohn's college experience is unusual.
According to Rohn, one cannot be a student and an athlete and have an active social life all at once; only two of the three are possible. Rohn has chosen the first two. A typical day for Rohn begins at 6 a.m. He goes to class, works out at the gym for four hours, returns to class and does his homework. Although he claims to have no social life, he says he "wouldn't have it any other way."
Overall, serving his country, and all it has entailed for him, is an experience he would never want to give up. Quoting his Marine friend, Rohn said his life of service is "the best thing that ever happened to me."