Fingers Lookin' Good
Only a junior in college, Butler's social media acumen and eye for promotion have helped her climb the ranks of NYFW.
By Emma Taubenfeld, Pace University
---
While most high schoolers are editing and posting vacation photos, selfies and large group photos taken in someone's backyard, Halle Butler was starting her career as a nail artist.
As only a junior at Northeastern University in Boston, she has already connected with a celebrity manicurist and various agents and worked at New York Fashion Week, all thanks to her social media presence and of course, her incredible talent.
This past semester, she left Boston and came to New York City in order to paint the nails of models backstage for various shows at Fashion Week and work at a designer salon. It took a lot of time (years) in order for her to get to where she is today, and there is still a long way to go in order for her to achieve her long-term goals, but Butler has really learned how to utilize technology to get noticed as an artist.
Butler began testing out her designs on herself throughout middle school, but it wasn't until high school when she created her nailstagram. "It was your one-stop-shop for heavily filtered 'claw' posed nail pics with polish all over my fingers. I got a whopping twenty likes on some of them," she says.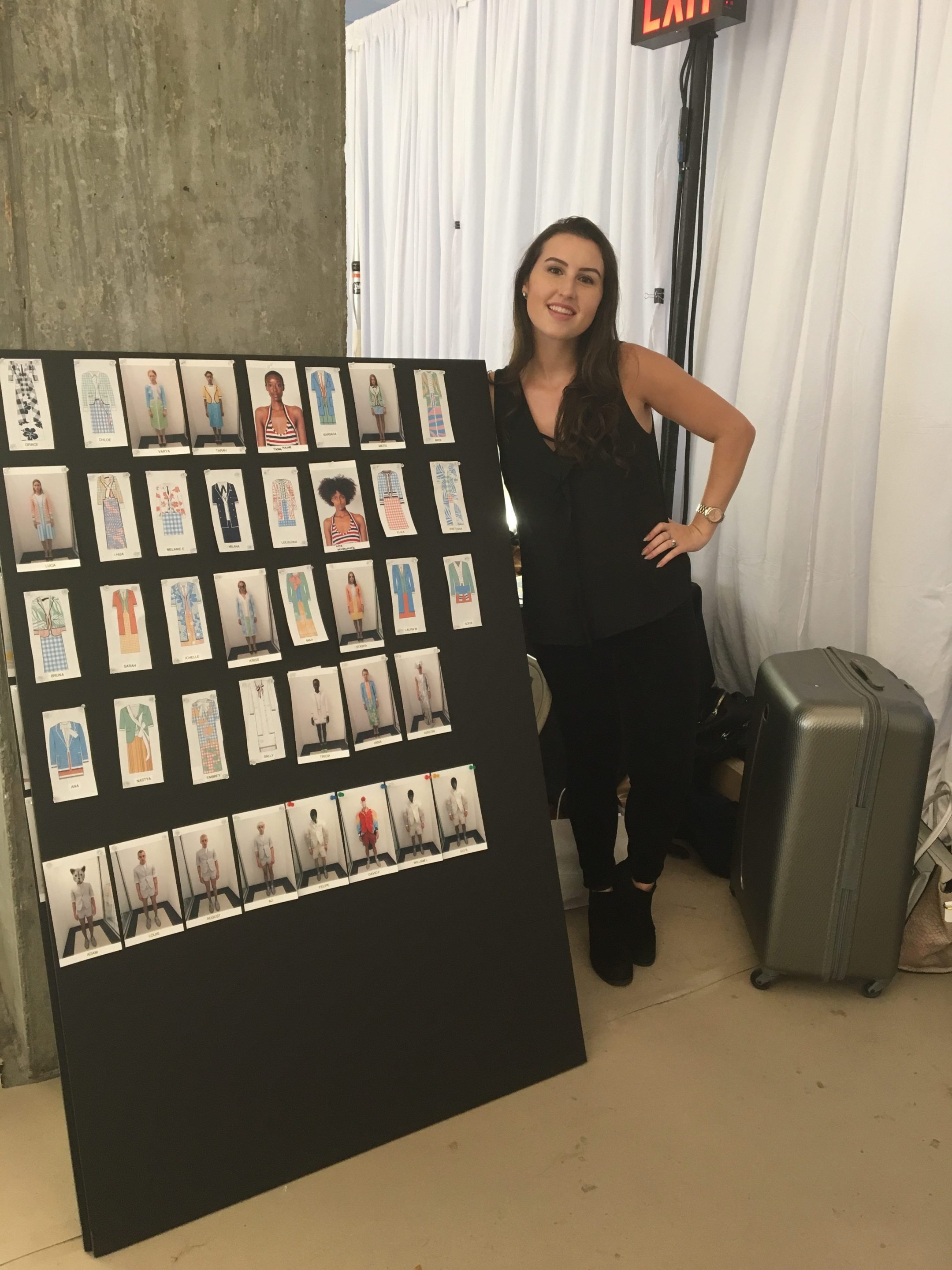 As Butler became more familiar with social media, she abolished Valencia and Inkwell, cleaned up her cuticles and made her feed a bit more professional. She tries to be herself as much as possible, because her style is unique whether she wants it to be, or not. Her photos are taken with the backdrop of random walls throughout the city and captions are generated on the spot. "Relating to others is super important because people can tell if you're being heavily curated. Now, I'm not Insta-famous just yet, so I'll let you know if this works out."
It wasn't long until she stumbled across the account of Julie Kandalec, a celebrity nail artist. Butler was surprised, yet eagerly hopeful that a person made a career out of painting nails. Someone had to be the stylist of fingernails for celebrities and models; she wanted to be that someone. "Bells went off in my head," she says.
After following Kandalec and tapping the "like" button over and over, Butler finally received a follow in return from the famous nail artist. With major coercing from her mother, Butler worked up the nerve to send an email to her idol asking for nail career advice. They ended up emailing back and forth and eventually chatted on the phone, until Kandalec invited Butler to assist her at New York Fashion Week doing nails backstage, which quickly led to enrolling in nail school at Kandalec's dream salon, Paintbox.
Working for New York Fashion Week
With Kandalec as her mentor, Butler learned the ins and outs of what it's like to be a professional manicurist. She ended up working a lot for Essie, a nail polish company who sponsors a bunch of fashion shows for New York Fashion Week. "Because if Gigi Hadid wore Essie polish, you would too, right?"
Kandalec hires a small team of nail artists to paint about forty—sometimes fifty—models' nails backstage at the shows, and Butler found herself to be a consistent part of the team. At last season's fashion week, Butler was Kandalec's first assistant, meaning that she accompanied Kandalec to the designer's office to look at the clothing, talk to the designer, stylist and creative director, and help come up with a nail look for the runway. "That's the most rewarding experience—witnessing the creative process and being able to influence the look for the runway," she says.
Balancing College with Nail Art
As a Business Administration major with a concentration in Marketing, as well as completing an Art minor, school takes up a lot of time especially while trying to keep an active career on the side. "It's hard, especially being up in Boston instead of New York City. I try to incorporate nails into my life as much as possible."
Butler plays a large role in Northeastern University's fashion magazine, "The Avenue." She writes articles related to nails and has participated in a couple of beauty photo shoots. And, as a member of Kappa Delta sorority, Butler spends some time doing the nails of her sisters and friends.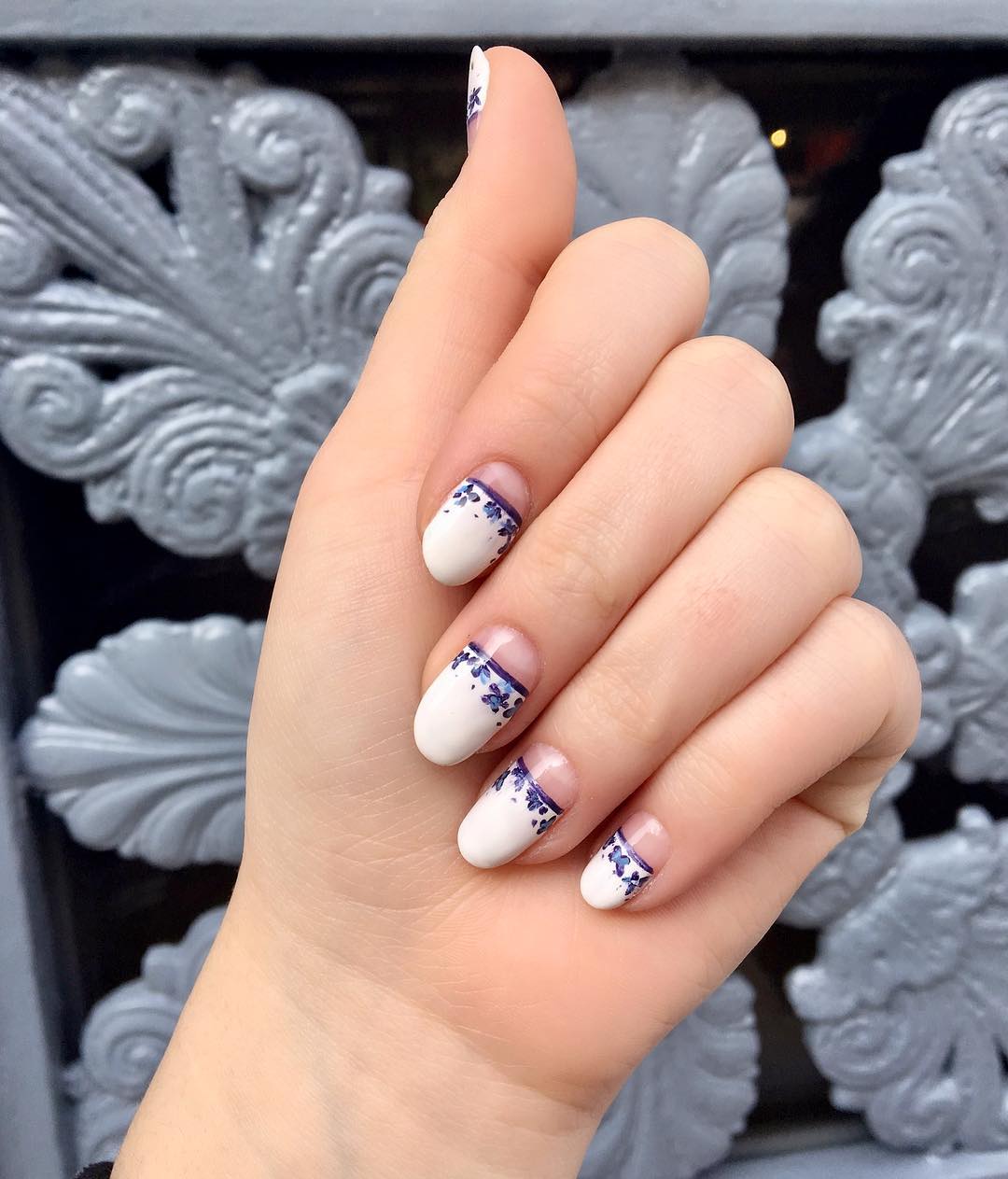 Balancing the college world with the professional world is definitely tough, but Butler makes it work. Staying involved constantly is a huge help and is made easier because of social media. "Find your idol and reach out to them," says Butler. "Stalk them, email them, ask them questions about themselves and just hope to learn. It can't hurt."
Instagram is basically how Butler began her career as a nail artist. She shares her achievements while away at school, and has used it to her advantage when finding places to work, connecting with other nail artists and discovering new sources of inspiration.
"There's no quick way for social media to impact your life, it's a long process. Besides creating a likable feed, it comes down to just being personal and sending a nice comment, or showing lots of love for something that really inspires you. And hopefully someone responds," says Butler.
The Future for Halle Butler
Recently, the Northeastern student qualified in the Top Six in Essie's nail art competition. If she wins, Butler would receive a $20,000 contract with Essie, which would change her life by lifting heavy student loans from her shoulders. The competition is about making nail art tutorial videos, which is a new territory for her, but she is super excited about it.
Butler also hopes to work on a beauty shoot as the lead nail artist, and would love the opportunity to be the next Nail Art Ambassador for Essie. "I think being the face of a brand, especially one I love, would be an amazing opportunity."
You can check out Halle Butler's personal blog at hallebnails.com or follow her on Instagram @hallebnails along with Julie Kandalec @julieknailsnyc and Paintbox @paintboxnails.