At the Cleveland Institute of Art, senior Emma Neal is putting a modern twist on traditional jewelry.
Instead of crafting the type of necklace or bracelet you'd see at Pandora, Neal is working on pieces that might be more at home on a runway or at a gallery: shoulder pieces, rings and hand pieces that all possess unique surface qualities and textures. While her designs may seem almost too stylish to wear, Neal's work has been displayed in several exhibitions, as well nabbed her a scholarship to study abroad in London, one of the fashion capitols of the world.
There's no doubt that you'll be hearing the name Emma Neal in the fashion industry within the next few years.
Nicole Fryer: How did you get started making jewelry for others?
Emma Neal: I used to make friendship bracelets as a kid for myself and my friends, and I as I got older, I started pursuing artistic hobbies. Now, I attend art school, and as a freshman, we had to pick three possible fields of study. Jewelry was actually my wild card, but I fell in love and kept with it. My actual major is jewelry and metalsmithing.
I love jewelry because of how multi-faced it is as a craft. Jewelry is exciting because it has historical and contemporary significance, and it's a craft that is represented across cultures and can possess a strong sentimental value. It creates an intimate relationship with the wearer and the human body, which is why I love it so much. It can be for special occasions, or it could be important enough to someone that they wear it every day and feel incomplete without it.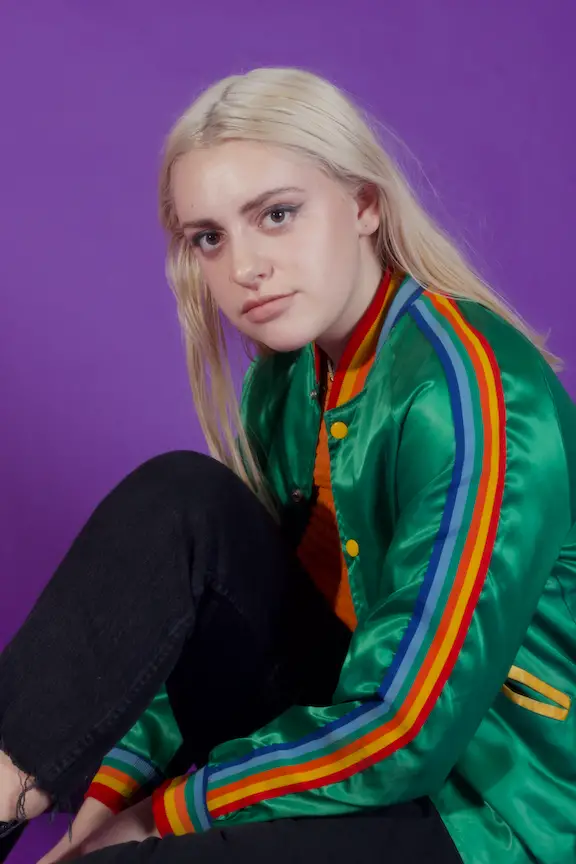 NF: What kinds of pieces do you make?
EN: I make largely conceptual pieces of jewelry, and am really interested in the burgeoning art jewelry field. I enjoy experiencing jewelry in settings like a gallery or a museum, or runway.
It's not that I don't utilize conventional or valuable materials, it's just that I don't often produce highly polished work like you'd see at Tiffany's. I enjoy doing alternate surface treatments and finishing methods, which create natural or satin-like textures on my work. I like the natural tones of the metals, as well as patinas.
NF: How do you showcase your work to others, and have you sold anything?
EN: I have an Instagram to showcase my work, and I've sold some of my jewelry — nothing major, just at school functions. It's something, but I'll be focusing more on sales after I'm done with school and have more time to make new pieces."
NF: What is your price range?
EN: Well, the stuff that I've sold in my school's sale has been smaller pieces, so they've sold in the $45 range. My general collection ranges anywhere from $50-$300.
NF: As a student, how do you find inspiration in the humdrum atmosphere of school?
EN: So, it's my senior year, and like a lot of students, I have a big senior project that I need to finish in order to graduate. Mine has been three years in the making, and my thesis is how metals can change in their natural elements, kind of like what would happen if humans abandoned a house, and how Mother Nature would affect that house, like rusting, molding and decaying, for example.
I'm emulating these events through metalsmithing processes and making jewelry pieces. I've been doing the project since October, and the changes that have happened over the past couple of months have been really amazing.
NF: So you graduate soon — what are your plans for after school?
EN: The thought of graduating in a few weeks is pretty scary, but extremely exciting. After school is over, I'm planning on moving to Boston, living with some friends and focusing on making my jewelry. Of course, I'm not expecting to afford that right away, so I'm hoping to maybe find a gallery or museum job at first, and then seek out some small jewelry businesses that may need a designer or bench jeweler.
My ultimate goal is to find a studio where I can make my own jewelry, but that might take some time. I've also studied abroad, and I think it would be amazing to expand my work abroad, especially in London or Berlin.