Meet the President with Texas Woman's University's Kristopher Johnson
1. What is your major?  Business Administration, Marketing
2. What is your dream job? A career in public administration has always interested me, but I am also interested in social justice law, so I wouldn't mind being an attorney, judge or educator. I eventually want to start my own consulting firm and be CEO.
3. What academic focus most interests you? Business, government and philosophy. I feel like those three things go together, especially as an aspiring entrepreneur.
4. What are your intellectual strengths? Written communications, without a doubt. I have always been a strong writer and had a good command of the English language. I'm also pretty good at sociology and analyzing how people interact with one another.
5. What will you never understand? How someone can be rude and inconsiderate to people with no remorse. I'm a firm believer that every action/word that comes out of my mouth has the opportunity to positively/negatively impact the day of those around me.
6. What qualities do you most admire in a person? Honesty, genuineness and a good sense of humor!
7. What is your most marked characteristic? Probably my odd habit of making a "hmm/hmph" sound after I hear something that doesn't seem right.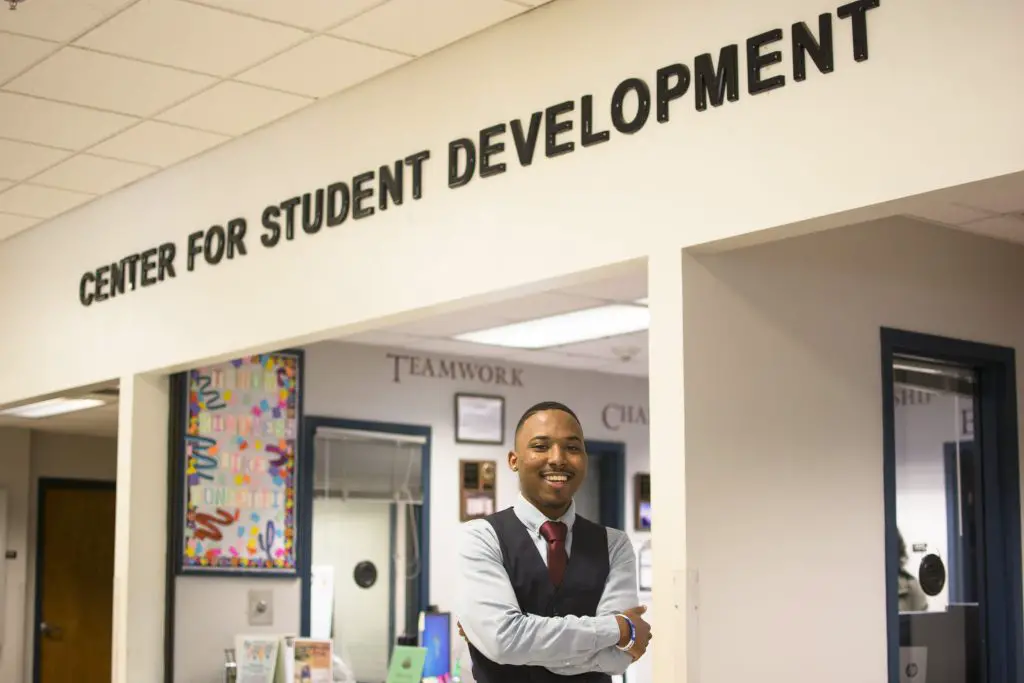 8. What angers you? My pet peeves are when people are only concerned with themselves, missing the bigger picture and problems around them, as well as when people can't think outside of the box and be open to new ideas.
9. What is currently on your mind? As a Texan, the families in the Houston and other South Texas communities. Especially as a campus leader, I am worried about the TWU students and their families from our Houston campus.
10. What historical figure do you admire? Malcolm X! I have been reading up on him lately, and the influence that he had on the black community and history in general is amazing.
11. Who are your favorite sports teams? Not too big on sports, but I'm a big fan of the USA National Track Team and I like watching them at World/Olympic games.
12. What's the last book you read? The Bible
13. What music are you into at the moment? Frank Ocean's "Biking" and "Provider" are songs that I can put on and just vibe to.
14. When you're cooking, what is your go-to meal? Pasta and veggies
15. What's your biggest struggle as a student? Thinking about "what's next" after graduation. I have three semesters left, so the time to choose the next chapter in my life is rapidly approaching.
16. What's the last movie you watched? I don't watch movies often, but "Wonder Woman" was my last. I watched it in theaters, and the plot twist at the end really got me! Gal Gadot has a new fan in me.
17. What is your most treasured possession? I'd say the monogrammed gavel that my old student government advisor and business manager gave me as a present for being elected. The thought behind it means everything; they planned it like a semester in advance—that's love!
18. What is your favorite alcoholic beverage? I'm not twenty-one yet, so stay tuned until this upcoming April! For now, I really have a thing for Vanilla Dr. Pepper.
19. What is your typical outfit? A button down with a pair of chinos or dark jeans, and a fresh pair of kicks or oxfords. I like hats, so if my hair isn't cut, you will probably catch me in a TWU hat to match.
20. What's the best class you've taken in college? Gender and Social Change, hands down. However, I have a feeling that the Consumer Behavior class that I am taking now will hold an equally special place in my soul. Gender and Social change taught me how to be more outspoken with my beliefs and be respectful to those of my peers around me. It promoted and instilled a sense of community within my classmates and I, as well as a new style of learning.
21. What is your favorite place to eat? I really dig Chuy's! The enchiladas are probably the best that I've had at a restaurant chain. I am also a big fan of the brisket queso at LSA Burger here in Denton.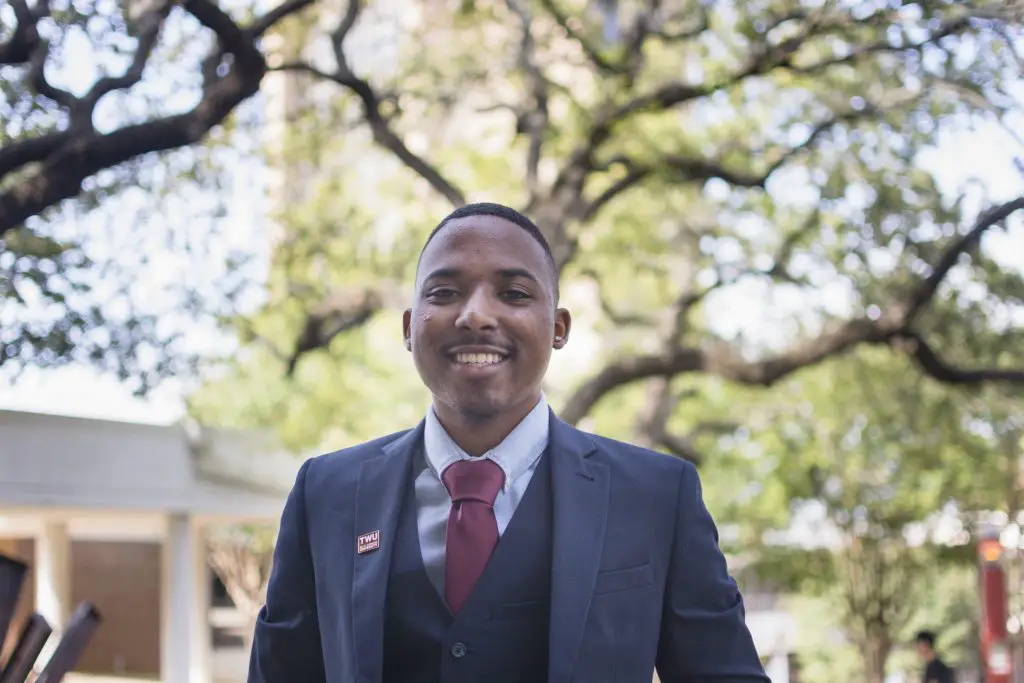 22. What's a secret talent of yours? I can sing, on the low.
23. Where do you want to go most in the world? Japan and the Philippines
24. If you could change one thing about yourself, what would it be? I would want to have a little more fun while I still can!
25. Where do you hang out on campus? The Student Union, especially now as a commuter student.
26. Where would you be if not in college? Probably in the Army or in LA trying to become a pro dancer.
27. What makes you nervous? Public speaking, even though I do it often. I have to throw myself into it, which normally works in my favor.
28. What is your biggest indulgence? Shoe-shopping, it never gets old.
29. What living person would you most like to meet? Donald Trump, I just have a few questions for him.
30. What is important to you right now? My spirituality, my family, the TWU student body, academics, my fraternity, my friends and my complicated love life.
31. What is your greatest achievement? Probably being named my campus' Emerging Leader of the Year my first year at TWU
32. What is your motto? I just show up to things at this point.