Meet the President with the University of Houston's Winni Zhang
1. What is your major? Political Science and Liberal Studies
2. What is your dream job? Lawyer or politics
3. What academic focus most interests you? Political science
4. What is your favorite meme? Not a fan of memes
5. What will you never understand? There's too much to list. There is a lot I don't understand. From why poverty still exists, to chemical engineering, there's too much to cover.
6. What qualities do you most admire in a person? Analytical and communication skills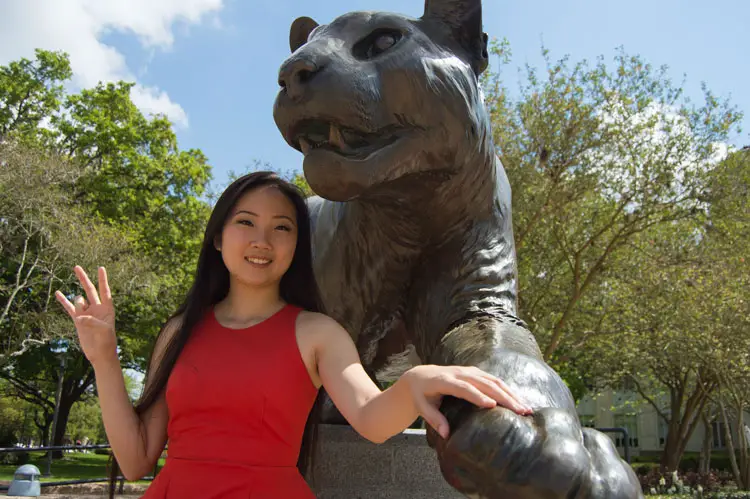 7. What is your most marked characteristic? My passion to make a positive difference
8. What angers you? When people aren't treated fairly for things they cannot control.
9. What is currently on your mind? The food my parents are cooking for me right now!
10. What historical figure do you admire? Martin Luther King Jr.
11. What fictional character do you most identify with? Jessica Pearson from "Suits"
12. Who are some of your favorite authors? Michael Crichton, Stephenie Meyer
13. What music are you into at the moment? I typically like pop, hip hop, some country, alternative pop.
14. What is your favorite place on the internet? Facebook
15. What is your favorite meme? Not a fan of memes
16. What is your favorite Instagram account? @UHSGA
17. What is your most treasured possession? A necklace my grandmother gave me.
18. What is your favorite alcoholic beverage? Not of age yet
19. What is your typical outfit? Professional dresses
20. What is your favorite place to eat? Ask any Houstonian and they will sweat. This question is too tough—depends on what food.
21. What's a secret talent of yours? I played piano and practiced dance for thirteen years. Not many people know that!
22. Where do you want to go most in the world? Africa
23. If you could change one thing about yourself, what would it be? To remember to pause and be calm in situations.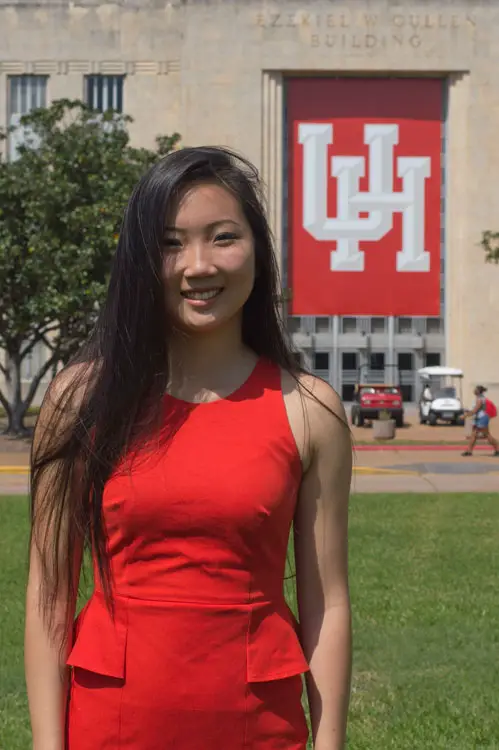 24. What is your definition of failure? When I reach a goal of mine, I always set higher goals. We should always be looking for ways to improve ourselves, and the minute we are complacent, we have failed.
25. If you were to have children, what would you name them? It depends on my other half!
26. Where would you be if not in college? Most likely taking a gap year filled with vacations before college.
27. What makes you nervous? Roller coaster rides that flip you upside down
28. What is your biggest indulgence? Being a student government representative
29. What living person would you most like to meet? Obama
30. What is important to you right now? Ensuring campaign promises are achieved.
31. What is your greatest achievement? Becoming student body president
32. What is your motto? I don't really have a motto, but rather guidelines on different aspects of my life!
33. What is your biggest indulgence? Being a student government representative