On the day that study abroad applications were due for Jeanette Lam, the University of Richmond student was faced with a choice between two countries: Morocco and New Zealand. "I was interested in Morocco for the journalism and film program, but the nature-lover in me wanted to adventure around New Zealand," she says. As fate has it, she ended up in Morocco in the SIT: Field Studies in Journalism and New Media program, where she worked for four months alongside 15 other high-achieving students. Mentored by a PBS producer and "New York Times" writer, Lam found herself in the company of an inspiring group of people. "I was constantly on my toes," Lam admits, "And I was constantly learning from them."
While experiencing the North African country, Lam partnered with another student to tell a story about zellige, an art form that has existed in Morocco for centuries. Zellige tiles are decorated with mosaics by skilled artisans who pass down the trade from generation to generation. "Since its creation, zellige has adorned the walls of grand palaces, mosques, riads, schools, homes and pretty much every building in Morocco," Lam explains. "However, a recent rise in machine replica is driving out demand, thus, leaving artisans jobless."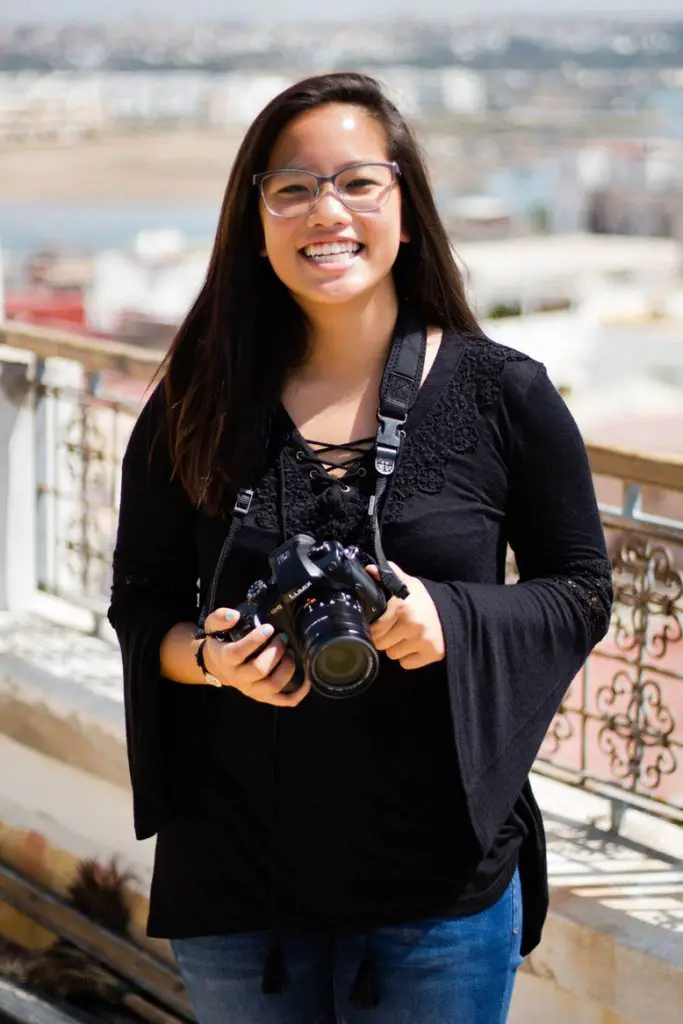 Lam's Morocco short film, "The Last Hands in Zellige," follows a zellige worker named Driss Zourgane in Ain Qbib, Fes, Morocco. Zourgane became a tile-maker at a very young age and is now the sole financial provider for his family. He hopes to be a zellige worker for the rest of his life, but unfair competition in the market caused by machine production brings challenges for him. Lam is excited to share the film but will have to wait, at least for the time being. "I can't post the film yet because it's in the process of potentially getting published with a media outlet in the United States. But I'll be happy to share it when it's released!"
Despite travel warnings and reports of unrest in Morocco this year, Lam was determined not to let fear get in the way of her journey. "I entered the country with an open mind and a lot of curiosity," Lam recalls. "I was curious to learn about a new culture, religion and way of life. In Morocco, there is abundant hospitality like I've never experienced before."
Lam is certainly developing a resume when it comes to international filmmaking. She was accepted into The Richmond International Film Festival for her documentary short, "Returning to the Homeland: Taiwan," which was inspired by her mother's homeland. "Though I have never lived in Taiwan," Lam explains in an "Odyssey" article, "something about this place makes my heart feel full." She used her father's old camcorder to make the film with little training at the time. The documentary is especially important because her grandfather, who plays a part in the film, passed away after her visit. She told Colby Alvino in a University of Richmond article: "It was an incredibly heartwarming feeling to know that I had captured our last moments together through film."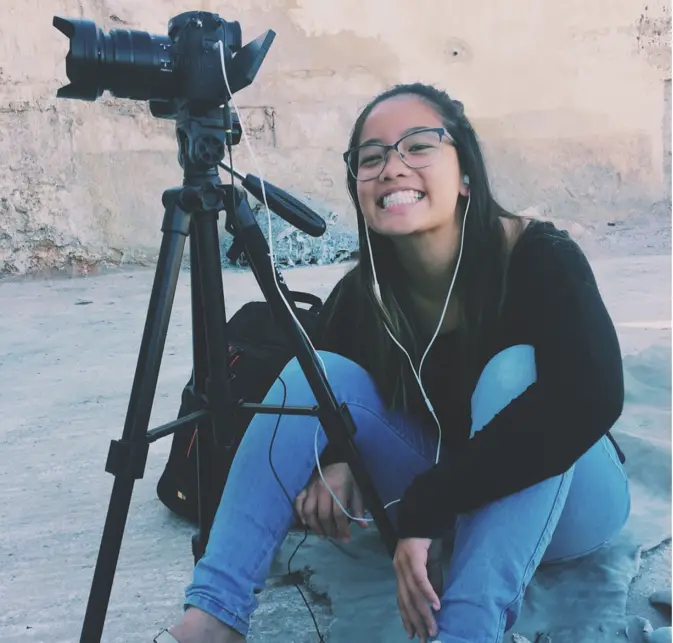 Although Lam is still trying to develop her own style and voice with filmmaking, she's always been intrigued by true stories with strong human elements and is drawn toward documentary storytelling. "I think shooting this style of work has forced me to grow in my technical skills," she says. "It's almost like you have to have a sixth sense and anticipate when moments are going to happen. If you miss it, you miss it. Docs are authentic and that's why I'm so drawn to them." Lam's ultimate goal is to one day produce a feature-length documentary about her grandmother's immigration story, which is incredibly important to her. "If I had one shot to tell one story, it would be hers."
Lam's storytelling interests not only include filmmaking, but other platforms as well. Earlier this year, she launched the University of Richmond chapter of "Her Campus," a content platform for college journalists. "I first learned about 'Her Campus' by reading articles written by my friend at another university," Lam says. "I found the platform super inspiring. It was created by three Harvard women to give females on college campuses a platform." Lam took the initiative to start a chapter at her campus when she realized that they didn't have one. "I saw this online platform was one of the top new global media sites and spreading wildly across college campuses everywhere in the country." The potential of the platform inspired Lam to start a chapter at Richmond. The process was extensive, lasting over a month. It required her to complete multiple applications, to write and edit pages of mock articles and to conduct several rounds of interviews. She also had to get one hundred signatures of campus interest and support before the official launch.
"This organization has helped me grow as a writer in a different capacity than I've ever experienced before," she says. "I co-serve as the editor-in-chief, so I've been forced to develop a keen eye for detail and hard skills for copy editing AP style writing." By April of 2017, Lam's chapter of "Her Campus" had grown to 11 writers and had published more than 20 articles. "One of my favorite things about 'Her Campus' is that we publish weekly profiles to highlight stories about the accomplishments of students, faculty and alumni," Lam says. "It's a great way to build community and to shed light on some of the great things people are doing."
For Lam, the most rewarding part of launching the platform is seeing how the team grows. Other campuses have teams that number in the hundreds, so she is proud of the potential that the new "Her Campus" chapter brings to Richmond. Although Lam hasn't had the opportunity to work closely with it this past semester, she's really enjoyed reading the stories published and is thankful to have been a part of its creation. Providing more opportunities for writers just like herself is an accomplishment that will continue to reap rewards for some time to come.