Whether it's collegiate apparel, old camp shirts or tailgating jerseys, Remi Lubcher has no problem transforming even the blandest of shirts into a creative masterpiece. It's common knowledge that the first thing you do when you get to college is buy out the entire merchandise section of a store. You want to represent your people and your school, even though the shirts, baseball hats and jackets you buy seem to always be the same shade of boring every year.
But, at only nineteen years old, Remi Lubcher has managed to establish a successful business, called "Snipped and Styled," for that very problem. When you go onto her site, you can choose from a variety of styles and clothing pieces, including joggers, sweatshirts, tanks and bandeaus.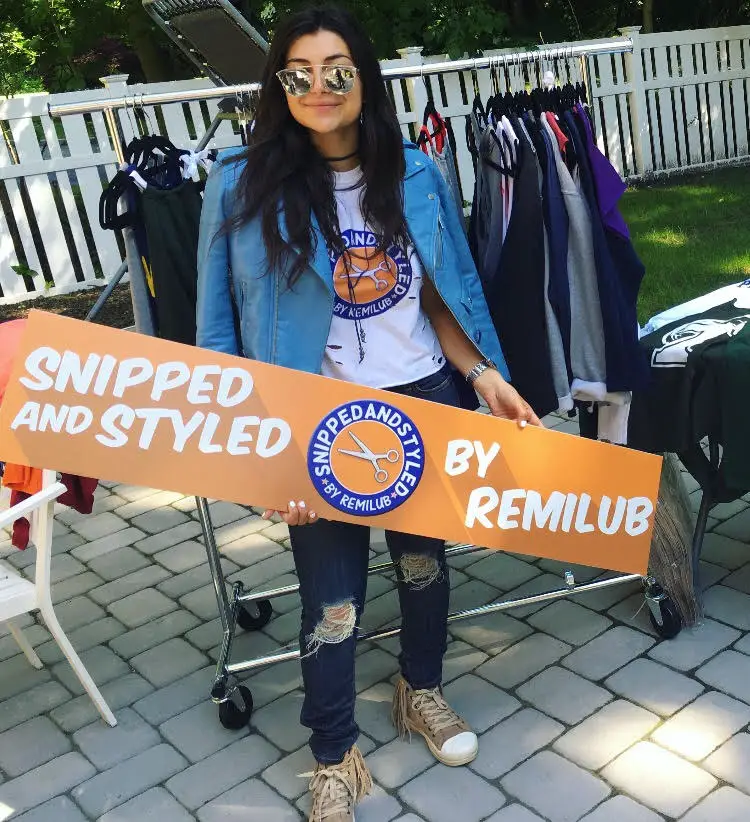 What makes her site even more exciting is that you can customize the order to fit your university. Having created her business some time ago, she's been able to garner an immense amount of publicity from "Cosmopolitan," "Seventeen" and "CollegeFashionista." It's hard enough to juggle clubs, a social life and community involvement, all while (hopefully) not failing your classes, but Lubcher tackles all that and more with seemingly no strain, proving that she is one hell of a force to be reckoned with.
Payton Ramey: How did the opportunity to start "Snipped and Styled" come about? Was it on a whim or gradually planned?
Remi Lubcher: I had always loved fashion and uniqueness, so it was natural for me to play with new designs for my own clothing. I would post on social media, which was originally for fun, but eventually, it became strategic and planned out as a business strategy.
PR: Did you ever think that it would become as big as it has today?
RL: I am grateful for how large "Snipped and Styled" has become! At first, I didn't realize how large it could become, but once it started to take off, I saw incredible potential and knew it was headed somewhere. A real turning point was when I did my first trunk show, during summer 2015, with fashion designer Rebecca Minkoff.
PR: Have you been able to expand your business enough to work with other retail/clothing brands?
RL: I love partnering with other stores and brands. We often host trunk shows at stores with similar target markets, which is fun for the store and for me, because it draws traffic, and I get to meet all different kinds of girls.
PR: Do you credit any platform or person for the success you've had so far, or has it been a snowball effect?
RL: Instagram has been the most incredible platform for my success!
PR: Are you planning to get "Snipped and Styled" into malls and make it a really big fashion brand, or are you more personal about your business?
RL: For now, my website is the best sales channel because it allows me to work with the consumer directly and make sure their order is to their liking. I have been asked to sell my garments in stores, and I may pursue that in the future, but for now, I love selling directly through my website.
PR: How does the process actually work for getting one of your clothing pieces?
RL: You can head to my website and select the school, size and style of your choice. We have a huge selection of schools, but you can also make a custom request by typing in your school. If it's not something we generally carry, we will reach out to our suppliers and get it for you.
PR: Do you do all of the shirt designs, or do you have additional employees that help you run the business?
RL: At first, it was just me snipping and doing everything on my own. Soon, it got to be too much work, so I hired a friend to help out with packing and labeling the shirts. In the past year, I have begun hiring trusted employees to cut shirts and help me with every part of the process.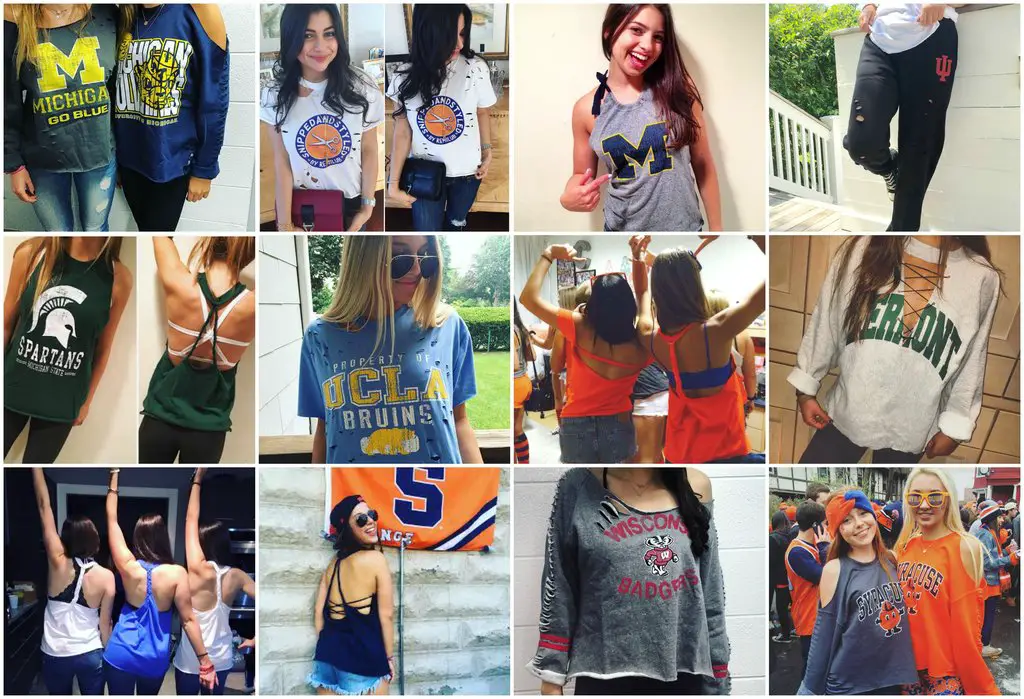 PR: Have you changed your major to be more connected with the business, or are you going down an entirely different path in school?
RL: My major is Advertising, which definitely works hand in hand with the marketing side of "Snipped and Styled." I recently declared a minor in Entrepreneurship as well. So, I have definitely been able to contribute a lot of my experiences to school and vice versa.
PR: Do you have any advice for other students getting out there and trying to start a business? You must have had some roadblocks along the way. How did you manage all of this as well as school?
RL: It's important to be passionate about what you do. There will be challenges, and if you aren't passionate, you won't have the wherewithal to stick it out through difficult times.
PR: How would you describe the clothing that you design and sell?
RL: One-of-a-kind clothes for one-of-a-kind girls! I want everything to be fun, funky and reflect a clear expression of the girl's personality. That's why we have so many different styles that any girl can rock and feel confident in.
Visit Lubcher's website here to start revamping your collegiate wardrobe.