As of December 5, the International Olympic Committee (IOC) decided Russia will be banned from the 2018 Olympic Winter Games held in Pyeongchang, South Korea, due to the results of several investigations which determined the country had organized a statewide doping program for their athletes.
Although legally athletes will be able to compete under a neutral flag, President Vladimir Putin and the country itself have reacted negatively to the ban, and, as a result, despite the legal allowance, Putin might forbid Russian athletes from competing. He strongly believes that without the emblems and national symbols of Russia, their participation would only humiliate the country.
Unfortunately, the IOC also decided the Russian flag won't be flown at the opening ceremony and the Russian anthem won't be played if a Russian athlete wins a gold medal. Putin has said that, by December 6, he will decide whether athletes can compete as neutrals or if he wants to withdraw everyone as a whole.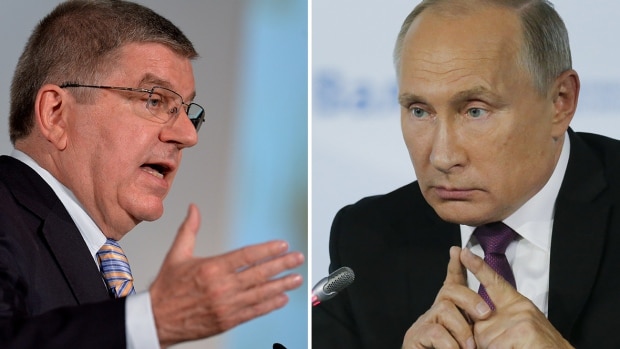 The country's widespread cheating should come as no surprise, as Russia has been stripped of more medals than any other country as a result of its history of encouraging its athletes to use performance-enhancing drugs. In fact, Russia was censured as recently as last year, when, in the Summer Olympics, held in Rio de Janeiro, Brazil, the track and field and weightlifting teams were completely banned for their use of illegal PEDs.
The country is no foreigner to doping, considering they supposedly started—i.e., began getting caught for it—back in the 2011 Special Olympics hosted in Athens, Greece. According to the McLaren report, a compendium of investigative journalism written by Dr. Richard McLaren, an official tasked with examining allegations of Russian doping, Russia had been conducting deep-in-the-night "mouse hole" drills that replaced negative drug tests with clean, drug-free urine; as a result, at least one hundred athletes this year were able to successfully avoid getting caught. After conducting independent investigations, the World Anti-Doping Agency (WADA) concluded that Russia has still failed to comply with their anti-doping standards, which has left critics wondering how the games are going to play out next winter.
In fact, when considering the ban, one question in particular has plagued the IOC: Without Russia, would the Olympics be the same? In past games, Russian athletes who were caught cheating have faced serious consequences. Some will—or have already faced—termination from the Olympics for life and having their medals stripped, though disqualification or probation is more common. Without the athletes of an Olympic powerhouse present for the contest, every medal awarded will be marred by an asterisk.
However, as Russia's one of the United States' biggest rivals, not to mention the unofficial Slytherin of the Olympics, their absence will affect the medal turnout significantly, especially in sports such as figure skating, ice hockey and skiing. Gracenote Sports, a forecaster that predicts medal wins, believed the whole team would've won twenty-one medals with six being gold.
The Russian men's hockey team has been one of the strongest since 1994, and it's currently up to Putin to decide the fate of the remaining clean athletes. The men's hockey tournaments at next year's Winter Olympics definitely won't be as competitive as expected without the Kontintental Hockey League (KHC), which based in Moscow. The International Ice Hockey Confederation strongly believes that Russia's punishment will put "the health of ice hockey at risk." The lesser competition is a blessing for other nations—it opens up more opportunities for medal—except for the United States and Canada since the two medal winners have plans to include players from the KHC league in their team.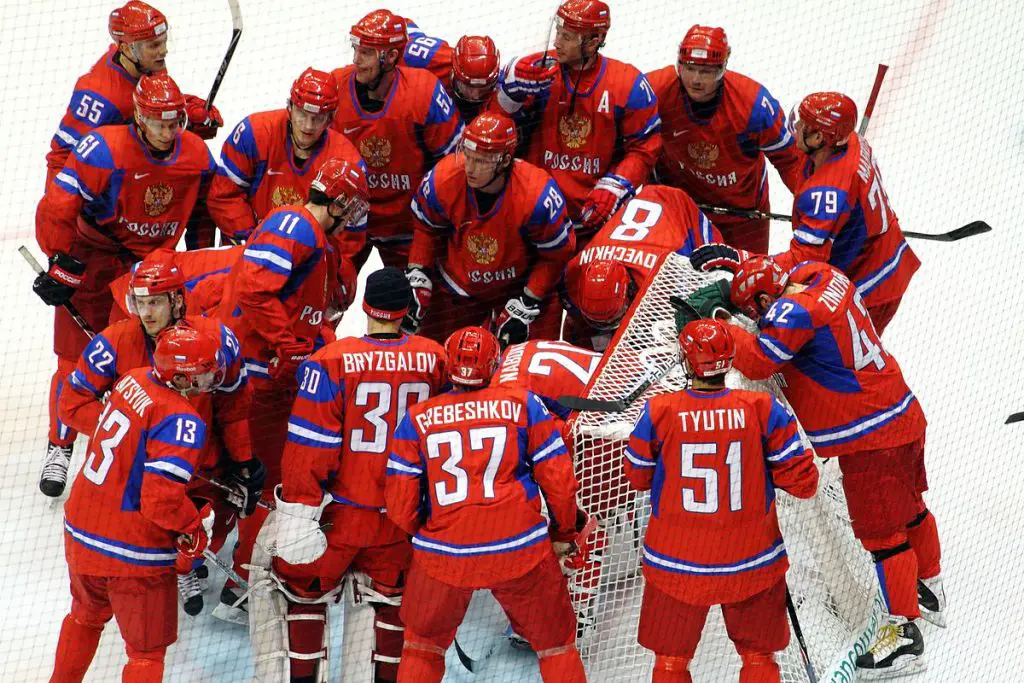 Aside from ice hockey, Russia also has one of the strongest figure skating and ice dancing teams of all the countries. The decision to ban Russian teams from the Winter Olympics will allow other teams, such as Germany, South Korea and U.S., to move up in their ranking and total number of medals in these particular fields. In regard to skiing, two of Russia's strongest skiers and gold medalists from the Sochi Olympics were banned for life from the Olympics, a fine over a severe state-sponsored doping case that played an important role in the IOC's decision to ban the country from the games and potentially reduce the strength of Russia's "neutral" skiing team in the long run.
Of course, with the ban comes backlash of athletes from a variety of countries that will be affected by the IOC's decision. For Russia, their native athletes are reportedly devastated, primarily because they have spent years of dedication and effort to train for the games only to end up watching it from home, even when they themselves did not participate in this substance abuse incident.
However, for other countries, this ban has been a sweet victory to athletes who were robbed of medal opportunities and it sends a very strong message of doping intolerance at the Olympic and dire consequences to those who choose to ignore its regulation. Kelly Sotherton, a British heptathlete, was a step away from a bronze medal before the two athletes in front of her, one being Russia's Tatyana Chernova, were disqualified for doping.
Sotherton did get her bronze medal, claiming it was "better late than never," but to this day still dwells over the stolen opportunity. Czech Republic's biathlon athlete, Gabriela Koukalova, called for a ban on Russia, which resulted in a numerous number of Russian and English insults. Despite this, Koukalova was also in line for a bronze medal because of another disqualification from Russia.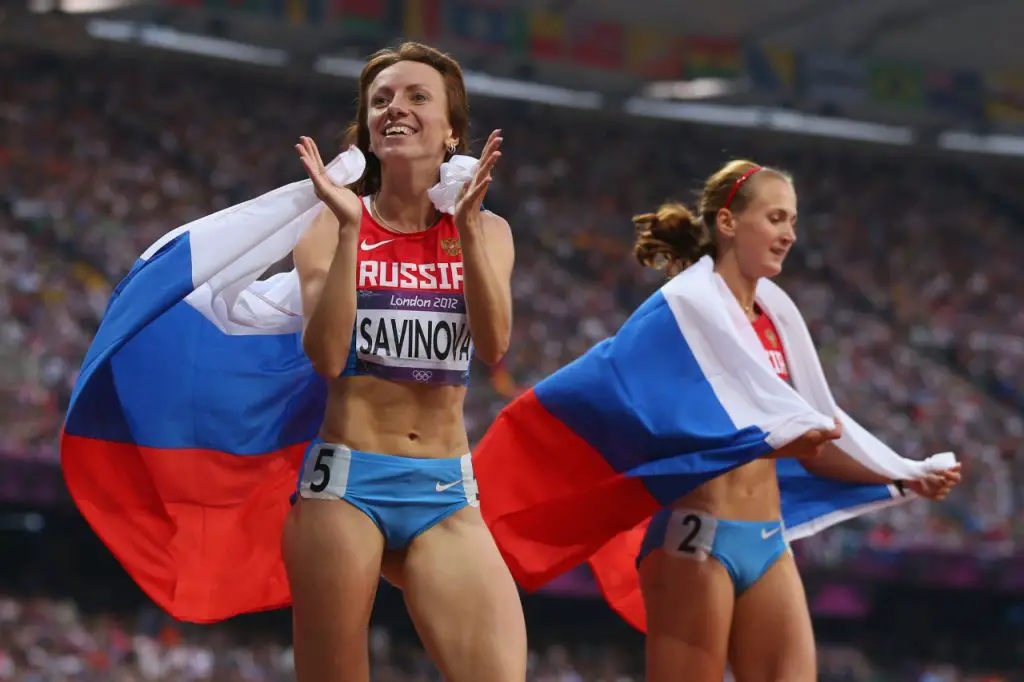 The consequences are seemingly fair: you cheat, you risk getting caught and facing punishment. It is true that many individuals from other countries have used drugs to enhance their performance, but Russia's past with doping and their intricate system for it is what really fueled the IOC's decision. The cutthroat decision from the IOC will stand as a warning example to all countries, and Russia itself, for future games. The number of athletes participating in the Winter Olympics will definitely decrease by a good amount, considering Russia's plentiful population of athletes in winter sports. Not only will the athlete count decrease but also the audience and viewing percentage. As the games will be held next to a neighbor of the communist-dictatorial country, North Korea, it isn't likely a numerous amount of people will go out of their way to go watch the games.
The fate of Russia's athletes is pretty straightforward after the IOC decision, but the future of the 2018 Winter Olympic Games is looking pretty blurry. Depending on if Putin allows athletes to compete as neutrals, we will know whether the medal count will be deterred on a high scale. Yes, I understand the IOC's perspective completely. But really, this was me realizing I wouldn't get to watch all of Russia's talented figure skating team. Yep, me too, girl.