Not just anyone can study and excel in industrial engineering, the business-oriented side of engineering, but out of the pool of science and technology students at West Virginia University (WVU), sophomore Will Keefe has managed to stand out.
In the course of only two years, the industrial engineering major has risen to become the technology consultant for the university's LaunchLab, worked on a variety of "applet" projects and won first place in LaunchLab's Entrepreneur Pitch Contest for an app he created, called "Band Books," which connects musicians with venues and fans. I spoke with Keefe about his winning idea and what he learned from the process.
Maya Halabi: Have you always been interested in industrial engineering?
Will Keefe: Well, actually, I first came to West Virginia as a computer science major. Later, I came to the realization that my true passion was for industrial engineering and made the switch.
MH: Those two majors aren't too far from each other. What sparked your sudden interest in industrial engineering?
WK: I've always been involved in technology and STEM in general—I'm a little on the "nerdier" side. When I started computer science and programming in high school, I realized that I would solely be programming different software. My original plan, though, was to have a leadership role and take charge of some kind of management. One of my favorite professors at West Virginia then recommended I look into industrial engineering, or what some places call management sciences, in his department. It sounded like an awesome way to jumpstart my career.
MH: I'm sure your school also has a lot of opportunities to excel in that field. How has West Virginia helped you achieve your goals?
WK: Well, when it comes to comparing a small institution versus a big school, you have to consider their different benefits. West Virginia, for example, is one of the largest schools in the state, so the amount of funding it receives opens up a variety of opportunities for STEM students like myself. The alumni network at West Virginia is very strong as well; I'm almost guaranteed a job because we have so many connections and networks for so many different fields.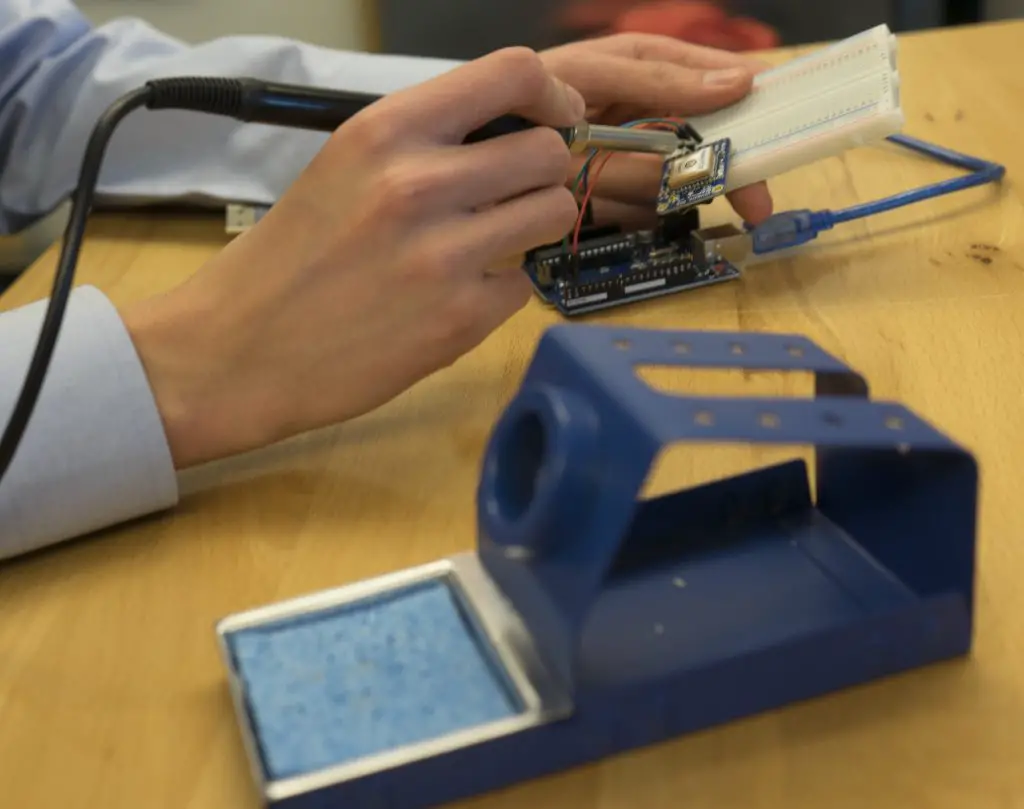 MH: That's an aspect I think many students overlook when choosing a school. Did you get connected to LaunchLab, where you're now their tech consultant, through one of those professional networks?
WK: Yeah, though I actually just had my last week with them because I've received a job offer from the industrial engineering school for another project. Originally, I had just come in to discuss an app idea, but as a technology consultant, I'm basically a project manager for technology-based ideas, which, since there are specific processes for making websites and creating apps for different platforms, allowed me to really help other students.
MH: And through that, I imagine, is how you got involved with the Entrepreneur Pitch Contest, which you later won?
WK: The LaunchLab hosts a variety of "labs," or workshops, on many different topics. In the past, we have had code labs, public-speaking labs and more. The Entrepreneur Pitch Contest is similar in that it's a series we do to help students prepare to be on the spot with their ideas.
MH: I'm assuming it took a lot of preparation to win the pitch lab, let alone first place. How did you come up with your winning pitch idea, the app Band Books?
WK: I was brainstorming ideas for an app and really just thought of Band Books, an app that would act like LinkedIn, Stub Hub and Facebook, but specifically for artists, venues and fans to interact. I pitched the idea in January and won, prototyped all throughout February and did market research.
Unfortunately, in March, an app called Bandsintown released a major update that did everything Band Books did and more. The app-development process was beginning to get expensive, so I couldn't compete with Bandsintown. Instead, I reinvested my funds in other projects, such as my skills with the Alexa assistant for Amazon. In doing so, I was able to focus on other personal gadgets and research projects, including my next, newest app.
MH: Even though you were unable to take the app to completion, I'm sure that you learned a lot from the experience of winning and conducting that market research.
WK: With enough time and effort anyone can make an app, but to make a really killer app everyone will want, you need a decently sized team, a lot of time, effort and a moderate amount of money. For every Flappy Birds or Instagram that makes billions of dollars, there are millions of failed apps. To be successful, you need to be passionate and believe in your idea. It's tough to carry that momentum with a "just okay" idea.
MH: Do you have another idea on the horizon? Or are you focusing more on the Amazon platform?
WK: I've actually created a couple apps now—one or two for IOS, but more for the Amazon platform. My newest and latest app, Murder Mystery Theatre, is out now, actually, and available on Amazon.
MH: Do you think it will have a brighter future than Band Books? Considering your experience, have you done anything different during the production process?
WK: It will definitely have a brighter future. With Band Books though, there isn't anything I would've changed. In retrospect, it would have been a great idea five years ago, but not now. If I wanted to invent this now, it would be a "just okay" idea that would require a lot of people and money to see through. I can guarantee you at least $50,000, if not $100,000, went into Bandsintown, as well as a much larger team of people and a lot more time.
They've earned their spot. And hey, if you can't beat them, join them. Just because you're an entrepreneur doesn't mean you have to work alone or lead every project. Working on a team toward a common goal can be just as successful, meaningful and lucrative.