At least 17 students and adults at Marjory Stoneman Douglas High School in Parkland, Florida, were killed Wednesday afternoon after a school shooting. The attack happened just moments before their 2:40 p.m. dismissal time. Police and a SWAT team cleared students from the school as ambulances and family members waited for their loved ones to escape.
Federal officials identified Nikolas Cruz as the gunman, a 19-year-old former student of Stoneman High. He was arrested in neighboring Coral Springs nearly an hour after leaving the scene. According to CNN, the gunman mixed in with the crowd of fleeing students in order to evade law enforcement.
The school shooter attacked with a semiautomatic AR-15 assault rifle and "countless magazines," according to Broward County Sheriff Scott Israel. Florida Senator Bill Nelson said, "The shooter wore a gas mask, had smoke grenades and he set off the fire alarm so the kids would come out of the classrooms."
Not long after the first few shots were heard, some students and/or staff contacted the district. Broward School District sent out a tweet announcing that people inside the school reported gunshots.
Students and staff hid under desks and inside closets and even barricaded themselves behind doors. There had been a fire drill earlier in the day, causing many students to assume another one was happening when the gunman pulled the alarm.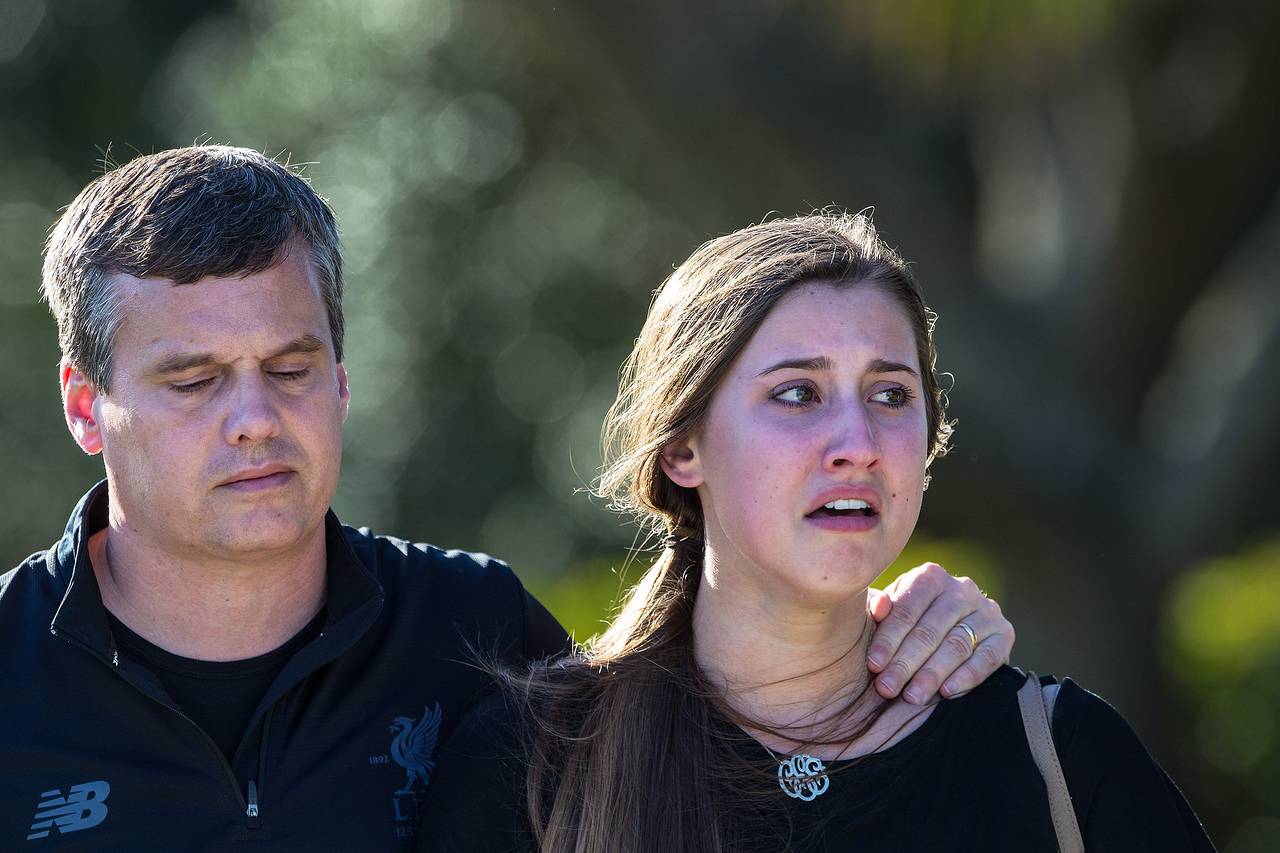 Teacher Melissa Falkowski told WSVN 7 News that she had hidden in a closet with students for close to an hour. Falkowski and other teachers had trained for an event like this six weeks ago because the number of school shootings in the United States have been rising.
"We did everything that we were supposed to do," said Falkowski. "Broward County Schools has prepared us for this situation and still to have so many causalities… I feel today like our government, our country has failed us and failed our kids and didn't keep us safe." This is the sixth school shooting in 2018.
One of the students remembered the shooter as "troubled" with a love of firearms. Jim Gard, the gunman's former math teacher, said he was quiet and not disruptive but his behavior last year was cause for concern. "We were told last year that he wasn't allowed on campus with a backpack on him." Some students told Gard the shooter was allegedly stalking one of the girls at school.
The shooter had been expelled for disciplinary reasons and police are currently looking into his digital profile, which includes his Instagram page depicting many images of the shooter with guns. Sheriff Israel calls their findings "very, very disturbing."
Officials are currently investigating the shooter's motive. Broward school district officials said Stoneman High will be closed Thursday and Friday, and "all activities have been canceled for the rest of the week." Westglades Middle, near the site of the school shooting, will have grief counselors for students and staff on Thursday and Friday.