Nikolas Cruz, a 19-year-old student expelled from Stoneman Douglas High School, retaliated by coming back and killing 17 students and teachers on Valentine's Day.
According to Time Magazine, he confessed to police that he was responsible for the shooting and was immediately taken to custody.
The fact that Cruz was able to gain an AR-15 to kill his victims brings into question the laws surrounding gun control and how restrictive guns should be to the public.
Wanting to make change, the students from Stoneman Douglas High School went to their capital, Tallahassee, to address their lawmakers. (Instead of discussing gun control, the politicians discussed restricting porn from young teenagers.)
Additionally, the student activists also talked to members of Congress, such as Marco Rubio, on CNN during a town hall.
As a result of the public scrutiny on politicians who refuse to introduce substantial gun-law legislation, many have turned their sights on the National Rifle Association (NRA), a lobbying group responsible for donating millions of dollars to politicians in turn for their political cooperation.
Since many politicians have received money from the NRA, activists are finding it difficult to get their elected leaders to vote according to their interests. So, instead of trying to turn their politicians, gun-law advocates have begun an effort to vilify the NRA.
As a result of their efforts, companies that once profited from their partnership with the NRA have decided to terminate their contracts with the organization.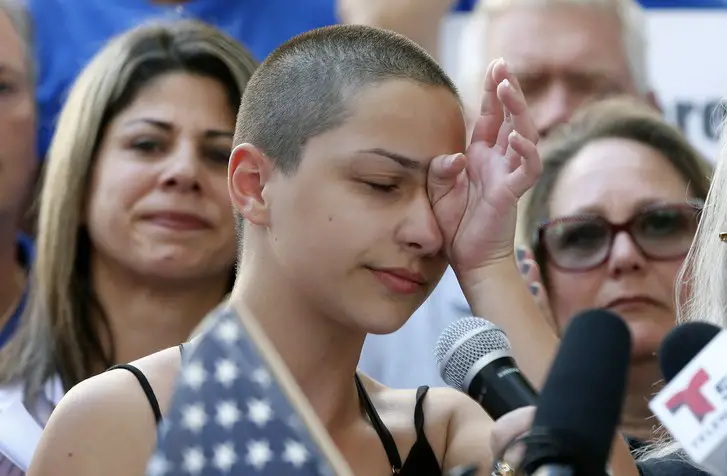 According to Bloomberg, Delta and United Continental have severed their ties from the NRA after actions to boycott the organization became a trending topic on Twitter. Furthermore, Delta expressed in an earlier statement that it would "end its contract for discounted rates through our group travel program."
These are two of the newest organizations to cut ties with the NRA, but previous groups have been Hertz, MetLife, Avis, and Symantec, which owns the security company LifeLock. First National Bank of Omaha has also decided to sever ties from the NRA by stopping their credit-card deal with members of the organization.
Some companies have stuck with the organization, such as Hotel Planner, despite the slew of mass shootings throughout the country that activists claim as evidence that stricter gun laws need to be implemented.
In addition to companies cutting ties with the NRA, customers that once supported these companies and their messages are now rethinking their stance. According to the New York Times, Rob Bradford uses Avis for his company but since the shooting has reconsidered his partnership with the prominent renting organization. "I will go out of my way to avoid businesses associated with that group even if that means spending more money," he told the Times.
Each company that leaves the NRA weakens the organization. Even though they have a clear message, without a strong following and a medley of organizations to fund them, they will eventually dissolve.
The two main questions are: Will the NRA dissolve in our lifetimes? And will they continue to influence legislation in the present day, knowing the increase of mass shootings across the United States?
Here is a full list of every company that's severed ties with the NRA:
The First National Bank of Omaha
Enterprise Rent-A-Car
Symantec
Hertz MetLife
SimpliSafe
Avis and Budget Rent a Car
TrueCar
Delta Air Lines
United Airlines
Paramount RX
Starkey