Moving from the comforts of home to an unfamiliar, college setting can be one of the most stressful and scary moments in a young person's life.
The fear of this transition is often eased by the idea that college will become a "home away from home" for them. College campuses should be safe havens, where young people from all around feel comfortable and happy to be there; school should be a place where parents are comfortable sending their children, and a place that is worth leaving home for. However, this past school year has been filled with questionable decisions and concerning events, leaving many students feeling anything but safe on their campuses.
In 2016, a new law was passed in Texas that allows the concealed carry of handguns on the grounds of public colleges and universities. This was a very controversial law, whose approval left many feeling vulnerable, particularly those just starting college; especially when in the same school year, shots were fired on many college campuses. At Ohio State, a student drove into a crowd of people on campus, and then pulled out a knife and stabbed multiple victims. Just weeks before the end of the school year, another stabbing occurred in broad daylight at the University of Texas, and the assailant, a student, murdered a fellow peer. In addition to those tragic events, more data on the high rate of sexual assault on college campuses has come out. With all of this concerning information being released about a place that is supposed to be secure, many people are now questioning how safe college campuses actually are.
In response to those attacks, college administrations and other activist groups have attempted to push for the improvement of campus safety. Often, police presence is increased, or the campus is kept more lit at night. While these are valid efforts, the problem still exists. College students play a huge role in determining the atmosphere and attitude of their campus, and should also play a key role in addressing the issue of safety.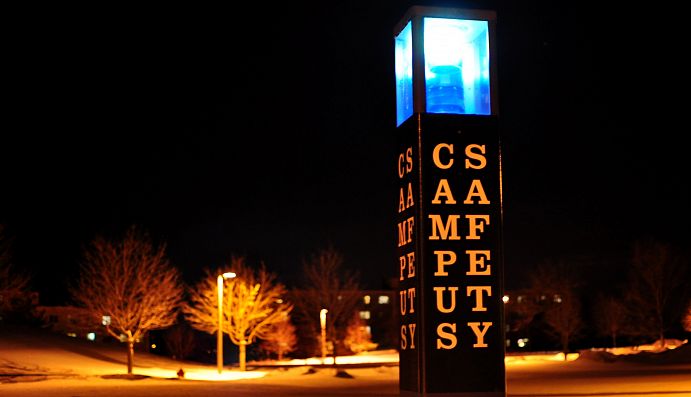 The student body makes up most of the population of an institution, and is also most directly affected by the dangerous events that occur on campus. Students are also able to give accurate, first-hand accounts of how comfortable they feel at school, and what would make them feel more secure. Before addressing any specific problem, the student body must first come together as a community. In both times of tragedy and celebration, a student body is most successful and productive when united. This kind of unification can be accomplished by implementing simple actions into everyday life, some of which may seem obvious, such as being kind and supportive of one another. People are more likely to work together and feel comfortable when they know they are supported by their peers; it also makes campus a more inviting and comfortable place to live and learn.
Besides addressing the overall environment of a campus, there are actions students can take to specifically address the issue of safety on their campuses. While many goals can be accomplished individually, together, the student body, is a very central and effective way to voice ideas and get initiatives accomplished; student government is one of the most popular ways to do so. There are a lot of different issues that affect campus safety, which means a lot of participation is required to solve them.
At the University of Texas, the Student Government Association created a student-run program called SURE Walk, which protects students and helps them to get home safely during late hours of the night. The program is run by student volunteers from trusted UT organizations. This initiative has become extremely popular on campus, and has helped many students travel accompanied and safe. At Tulane University in New Orleans, students have created their own medical service called TEMS (Tulane Emergency Medical Service). This program is a completely student-run service that operates 7 p.m. to 7 a.m., Thursday through Saturday, and provides pre-hospital care to students on campus and in the surrounding areas. The student volunteers are given EMS and leadership training, so that students in danger have more resources and quick access to medical help if a dire situation should arise.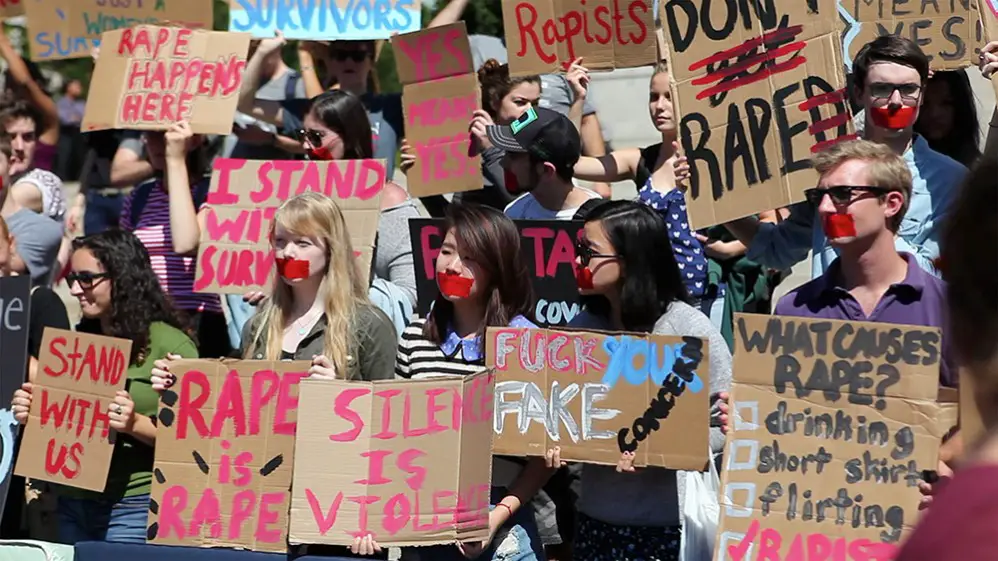 Some student programs that promote campus safety have spread across multiple colleges. To address the serious issue of sexual assault, a problem that explains why many women feel unsafe on their campuses, the "Not On My Campus" movement was created. The movement was founded by college students at Southern Methodist University and has spread to many other campuses, including UT Austin, Texas A&M, the University of Alabama and many more. This student-organized movement is focused on creating a more secure environment on campus and ending the silence surrounding sexual assault. The group has also organized conversations, speakers and events on many campuses. They are also responsible for educating audiences about the subject and giving support to the victims, all of which is done in the effort to spread the word and help end the sexual assaults that occur all too often on college campuses.
With all the success that student-run organizations have had, it is apparent that safety issues can be bettered by the actions of a school's student body. By joining together in groups like student government, so much has and can be accomplished. However, there is still a lot of work to be done, and, as students, we should never stop striving to make our campus a better place. After traumatic events occur, our campuses should feel like a community where those affected are supported and secure. College students should also practice self-care and know what resources are available.
The world can often be a scary place, and even our sanctuary of a campus can be affected by traumatic events. However, by coming together and working as students toward improvement, we can better the safety of our campuses. No one should have to walk around campus afraid, and with both existing and future student programs being implemented, hopefully no one will.