On Tuesday afternoon, Mark Zuckerberg, the 33-year-old chief executive of Facebook, began the first of two marathon hearings in Washington, D.C., to answer some difficult questions about the company's mishandling of data.
This was Zuckerberg's first appearance before Congress.
The hearings were prompted by the revelation that Cambridge Analytica, a political consulting firm linked to the Trump campaign, harvested the data of an estimated 87 million Facebook users to psychologically profile voters during the 2016 election.
According to The New York Times, Zuckerberg was dressed in a navy suit and a bright blue tie. He faced hours of questioning from lawmakers, who pressed him to account for how third-party partners could data without users' knowledge.
Sen. John Thune of South Dakota talked about the need for Facebook to avoid creating "a privacy nightmare." Zuckerberg was grilled by lawmakers on the proliferation of so-called fake news on Facebook, Russian interference during the 2016 presidential election and censorship of conservative media.
Democrat of Illinois Sen. Richard J. Durbin zeroed in on the issues surrounding Facebook by asking Zuckerberg if he would be comfortable sharing the name of the hotel he stayed in last night or if he would be comfortable sharing the names of the people he has messaged this week.
Zuckerberg replied, "No. I would probably not choose to do that publicly here."
"I think that may be what this is all about," Durbin responded. "Your right to privacy. The limits of your right to privacy. And how much you give away in modern America in the name of, quote, connecting people around the world."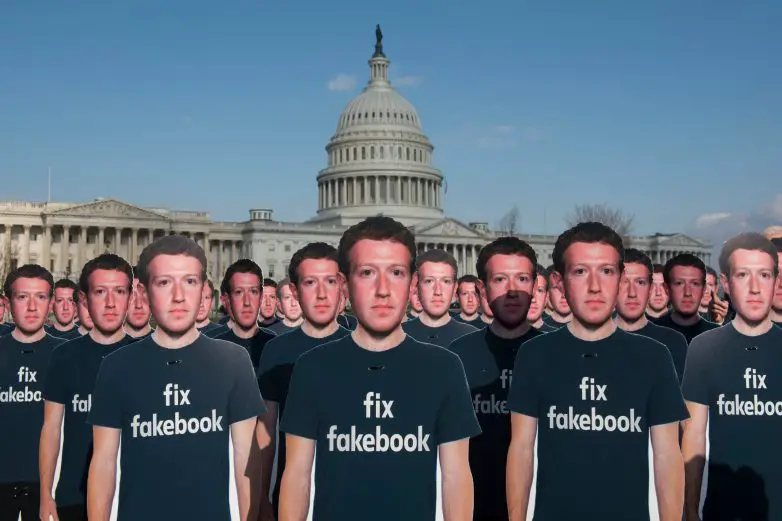 NBC News reported that Zuckerberg took questions from the panel of senators, each one taking a five-minute turn to ask him anything.
There were a few awkward moments, and any time Zuckerberg didn't have a specific answer to a question, he punted to a familiar response: "I'll have someone on my team get back to you." Zuckerberg said this phrase so much that it led Twitter users to create a drinking game based on his use of the phrase.
Sen. Lindsey Graham, R-S.C., asked Zuckerberg to name his direct competitors. When Zuckerberg began naming different categories of competitors who may overlap with what Facebook is doing, Graham stopped him to ask if there was any direct, comparable alternative to Facebook. He then flat-out asked Zuckerberg whether Facebook was a monopoly. Zuckerberg said he didn't feel that it was.
According to USA Today, Zuckerberg was prepared to answer the question of whether or not he would step down from Facebook following the controversy; however, the question was never asked.
The Associated Press reported that Zuckerberg's notes were briefly visible to one of their photographers during Tuesday's hearing.
The notes reminded him to admit to making mistakes and the fact that the company was facing big issues at the moment but that they will be solved in the future. The notes also refer to Tim Cook, the CEO of Apple, who recently criticized Facebook. One note says there are "lots of stories about apps misusing Apple data, never seen Apple notify people."
Zuckerberg's testimony will continue today when he faces the House Energy and Commerce Committees.