New York Times writer Matt Apuzzo first broke the story about the FBI raid of Trump's lawyer, Michael Cohen, including Cohen's hotel room at the Loews-Regency and his office at Squire Patton Boggs, on Monday, April 9.
According to CNN, Angelo Kakloyris, a spokesman for Cohen's law firm, mentioned their willingness to comply with the law and the termination of their relationship with Trump's lawyer in a statement.
The raid comes after Cohen confessed that he paid Stormy Daniels $130,000 on behalf of President Trump.
Daniels argues that the payment was hush money that prevented her from discussing her affair with Trump in greater detail.
The White House denies the affair, and when reporters asked Trump about the payment, he shifted their questions to his personal lawyer.
The Stormy Daniels payment is one of the many topics that Robert Mueller, the special counsel leading the FBI investigation of the Trump administration's ties to Russian tampering in the 2016 presidential election, is investigating.
The alleged hush money also speaks to one of the possible charges Trump's lawyer could face, which is violating campaign finance regulations. Cohen is also under investigation for bank fraud and wire fraud.
When asked about the raid on Michael Cohen, Stormy Daniels's personal lawyer, Michael Avenatti, tweeted, "A large amount of misplaced faith is carried on Michael Cohen's shoulders."
See below and review my comments and predictions last week on CNN and MSNBC. An enormous amount of misplaced faith has been placed on MC's shoulders IMO. If he does not hold up, this could end very very badly for DJT and others. F.B.I. Raids Cohen Offices https://t.co/ijYXxDpiGH

— Michael Avenatti (@MichaelAvenatti) April 9, 2018
Mueller's office referred the information he found on Michael Cohen to the U.S. Southern District of New York, because he believed it distracted from his main goal of the Russia investigation. Passing off the information shows Mueller's discipline and his focus on the probe, rather than the Trump-Daniels litigation.
The federal judge approved the warrant because they found there was enough probable cause to search the office and hotel room of Trump's lawyer.
The FBI confiscated Cohen's emails, tax documents and business letters, as well as the communication between Cohen's clients, including Trump.
In addition to looking for information about Stormy Daniels, investigators are searching for records about an alleged $150,000 payment made to Karen McDougal, a Playboy bunny who is linked to Trump as well.
Stephen Ryan, Cohen's lawyer, believes the FBI raiding his client's apartment was unnecessary and inappropriate; Ryan reiterated that communications between Cohen and his clients are protected by attorney-client privilege.
According to The Economist, to supersede the attorney-client privilege, courts must provide evidence of a "crime-fraud" exception, which would imply that Cohen has committed or wants to commit a crime.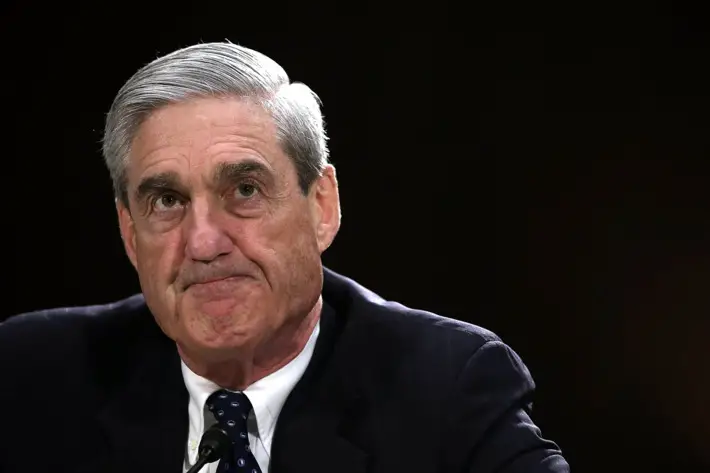 Trump reacted to the raid of Michael Cohen by calling it a "witch hunt" and "an attack to our country."
Trump's language points to another vexing issue that has erupted from the FBI raid on Cohen's hotel room, which is that it places a target on Mueller's back. Trump could fire Mueller at any moment, a possibility that the current administration has certainly considered.
Trump has openly considered replacing Mueller with Rod Rosenstein, the deputy attorney general leading the Russia investigation, because the team is closer to figuring out his role in the investigation.