While sophomores, juniors and seniors at Harvard University could request to live in mixed-gender housing since the fall of 2014, freshmen are currently unable to. However, this will change in the coming fall.
According to Harvard University's student-run newspaper, The Harvard Crimson, the school is working to debut gender-neutral housing for first-years.
The school has yet to announce specifics of the plan, though Harvard spokesperson Aaron M. Goldman assured that the university would share more details about the exciting endeavor soon.
A few years ago, Harvard recognized gender-neutral housing "as a matter of necessity, not one of convenience."
A staggering 85 percent of students agreed in a 2013 Undergraduate Council referendum concerning gender-neutral housing. The Harvard College Handbook for University Students states:
"Rising sophomores, juniors, and seniors may request to form mixed-gender rooming groups. All occupants must voluntarily agree to the arrangements and must sign a gender neutral housing contract confirming their agreement.
"As with all rooming inquiries, requests for mixed-gender rooming groups should be made to the House Administrator, and will be addressed and managed on a case-by-case basis, taking into account all circumstances, including space constraints."
However, a committee, including members of the school's Trans Task Force, the BGLTQ Office, the Freshman Dean's Office and the Office of Student Life, felt this achievement under reached. Since the fall of 2017, the committee has been trying to persuade administrators to implement freshmen gender-neutral housing.
Proponents of gender-neutral housing believe that it encourages diversity. "Gender inclusive housing acknowledges and affirms gender diversity as a critical aspect of our campus community," said Goldman, "and we are excited about our efforts to expand our current offerings to include first-year students."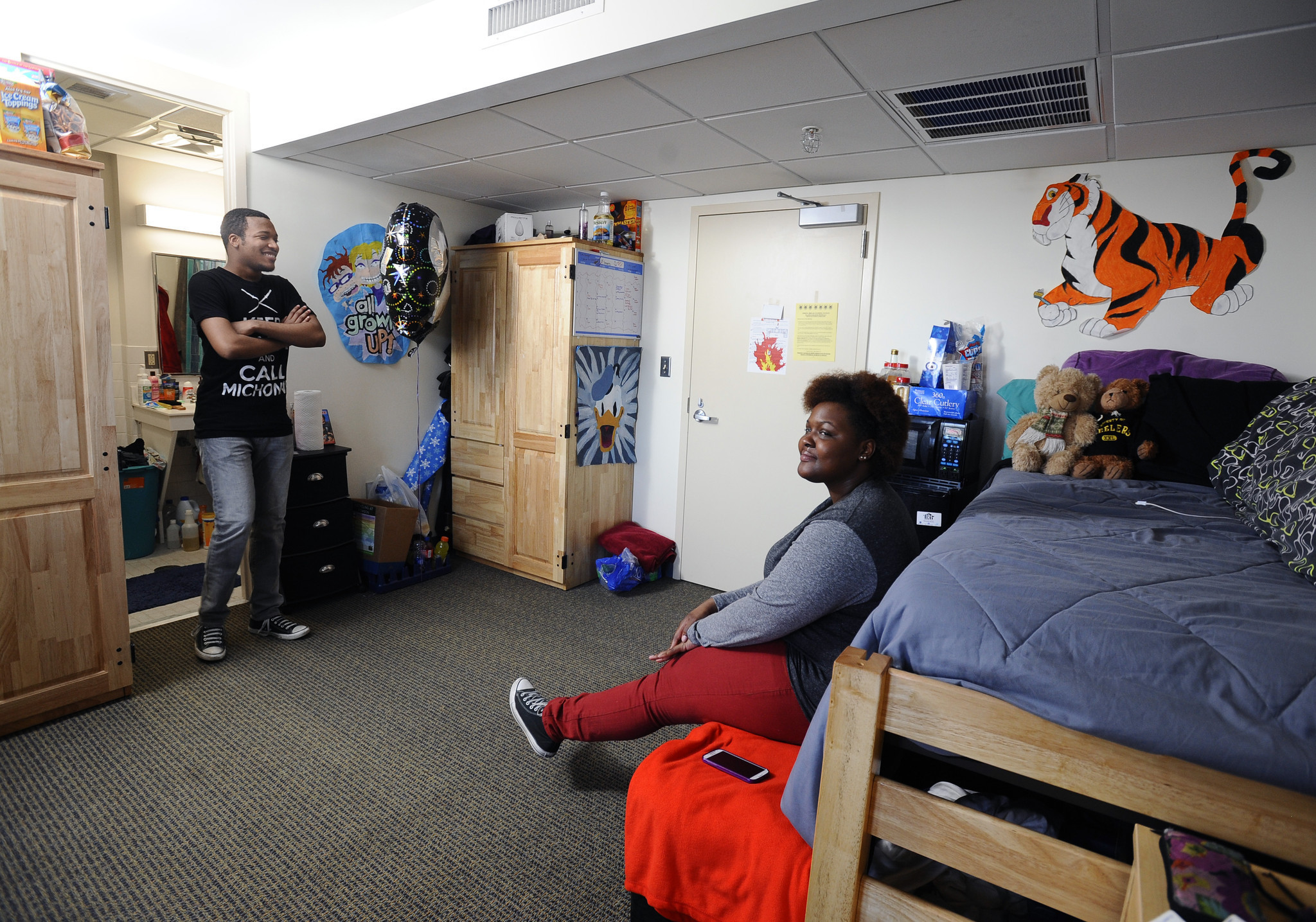 An initial issue with the plan was that some students coming into the school were under 18 years of age and would "complicate the College's decision to offer mixed-gender housing."
However, with the revelation of this new housing option in the coming fall, it seems Harvard has gotten around this upset.
Harvard's campaign for gender-neutral living spaces does not stop at residence halls — the school had implemented gender-neutral bathrooms in 2016.
Unfortunately, there was an incident involving vandalism where a gender-neutral restroom sign in Harvard's Eliot House was torn to reveal "men."
Outrage ensued, and Eliot Faculty Dean Gail O'Keefe emailed residents that the school would not tolerate the vandalism and that there would be an investigation.
There are approximately 265 colleges and universities that offer gender-neutral housing to students. Among those include Yale University, University of Hawaii, University of Chicago, Johns Hopkins University, University of Maryland, College Park and Princeton University.