There is a powerful stigma surrounding mental illness in Asian American communities which is causing a crisis for their mental health. In a 2010 study of Asian Americans' use of mental health services, participants said the primary factor preventing their use of mental health services was due to it being looked down on in their communities.
How exactly does this stigma against mental illness work within Asian American communities? Here's what it looked like for me: growing up, it was pretty clear to me that something was off, but I couldn't find the words to explain it to my parents, who had struggled so much to succeed in this country as Nepalese immigrants.
To seek help for my mental illness would be to admit defeat — because in my culture, to be mentally ill is to be weak. I thought it would be a slap in the face to my parents, who had sacrificed so much and given me so much, for me not to be their perfect, well-adjusted child. So for years, I chose to hide my illness.
My story, after examining the data, is not an unusual one. According to the American Psychological Association, Asian Americans, on average, are three times less likely to seek help for mental illness than white Americans.
There are multiple reasons for this gap in Asian American mental health access: pressure to conform to the model minority myth, inadequate understandings of mental illness within Asian cultures, language barriers and lack of culturally competent mental health professionals. All of these issues prevent Asian Americans from accessing mental health services and sharing their mental health stories within their communities  — which, in turn, reinforces the stigma.
Thankfully though, many organizations focused on Asian American mental health are fighting the stigma and lack of access. Here are a few of these organizations:

1. National Asian American Pacific Islander Mental Health Association (NAAPIMHA)
NAAPIMHA is a nonprofit based in California whose primary goal is to raise awareness about the importance of mental health in Asian American Pacific Islander communities. The organization works towards this mission by training mental health professionals in cultural competency, working with Asian American community organizations to raise awareness of mental illness and developing mental health fact sheets in a variety of different Asian languages.
Asian Americans often fear that the mental health help they receive may not be sensitive to or aware of their culture — and by focusing on cultural competency and breaking down language barriers, NAAPIMHA is working to make using mental health services a far more comfortable and beneficial experience for Asian Americans. NAAPIMHA has also partnered with Active Minds and the National Asian Pacific Islander American Panhellenic Association in an initiative called the "Friends DO Make a Difference" Initiative.
A particularly stressful time for Asian American young adults is when they are enrolled in college. Stressing factors like the pressure to succeed, the expectations of parents as well as the social pressures of being away from home all can trigger mental illness.
With this project, NAAPIMHA seeks to reach out to Asian American college students dealing with mental illness by giving students a platform to discuss mental health through programming. The program also raises awareness of resources available to students.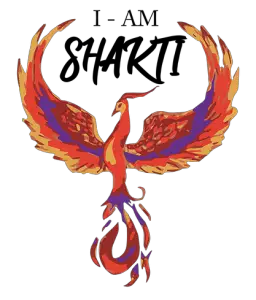 2. I-AM SHAKTI
Started just last year by Archit Baskaran, a 21-year-old medical student, I-AM SHAKTI is an initiative aimed at getting South Asian Americans to share their mental health stories. The organization was co-founded by undergraduate students and medical students from Northwestern University and the University of Wisconsin-Madison.
I-AM SHAKTI's goal is to break down the stigma against mental illness in South Asian American communities. By giving South Asian Americans going through a mental illness a place to share their stories and to learn about other South Asian Americans' mental health stories, I-AM SHAKTI seeks to break the silence.
It also aims to foster a sense of community and solidarity among South Asian Americans suffering from mental illness. Future plans for the foundation include working with South Asian student groups, and speaking and providing programming related to mental health at places of worship. Ultimately, the group wants to make a nationwide database of culturally competent mental health resources for South Asian Americans.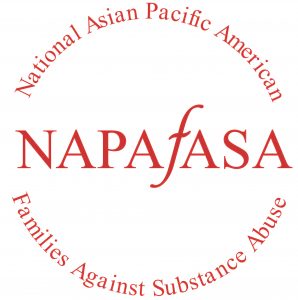 3. National Asian Pacific American Families Against Substance Abuse (NAPAFASA)
NAPAFASA was founded in 1987 with a goal to address substance abuse in Asian American and Pacific Islander communities. One of their current initiatives, Problem Gambling Prevention and Technical Assistance Project, hopes to raise awareness about problem gambling in Asian American Pacific Islander communities and train professionals in treating it.
In an earlier initiative, the Technical Assistance Project, NAPAFASA trained professionals in cultural competency for addressing Asian American mental health needs with a focus on substance abuse. The NAPAFASA website also has an extensive resource list for Asian Americans — not only linking to resources related to substance abuse and mental health services but also linking to more general health, human services and civil rights organizations focused on serving Asian Americans.

4. A3PCON DACA Mental Health Project
In response to the Trump administration's decision to end DACA, the Asian Pacific Policy & Planning Council (A3PCON) started the DACA Mental Health Project to give DACA recipients somewhere to turn in their time of need. The program provides free counseling and case management services to DACA recipients in the Los Angeles area.
The project provides services in a wide variety of languages: Bangla, Cambodian/Khmer, Cantonese, Hindi, Japanese, Korean, Mandarin, Tagalog, Thai, Urdu, Vietnamese and English. By seeking to address the language barrier as well as by providing support to the often-neglected population of undocumented Asian Americans, the DACA Mental Health Project is providing vital mental health support to the most vulnerable members of the Asian American community.