In 1991, Tonya Harding shocked the world by becoming the first American female figure skater to successfully land a triple-axel while competing and only the second to ever do so in history. However, that fact often comes secondary to what she is infamously known for.
During the 1994 U.S. Figure Skating Championships, an attack was made on Harding's biggest competitor, Nancy Kerrigan, that was thought to have been set up by Harding and her then-husband, Jeff Gillooly.
Kerrigan suffered an injury to the knee when she was hit with a telescopic baton. As a result of the gruesome injury, Kerrigan was unable to compete, clearing the path for Harding to nab a spot to advance in the competition. The event has since become one of the biggest sports scandals in American history.
To avoid jail time, Harding pleaded guilty to hindering the investigation, which meant she admitted to being associated with the attack. Ultimately, the court decided to ban her for life from the U.S. Figure Skating Association and fined her $160,000. Years later, she was stripped of her 1994 title.
Critics allege that Harding was motivated by three factors: the difference in upbringing between the two women, the death threats Harding received and the fact that Kerrigan was her biggest competitor. Kerrigan was also receiving more endorsements and, therefore, more money than Harding.
After her figure skating career was shattered for good, Harding took up boxing and even won against Paula Jones on the FOX show "Celebrity Boxing" in 2002.
She stopped boxing in 2004 after suffering from asthma. Since then, her life has become the subject of numerous books, films and academic studies, many of which have received acclaim for portraying such a fascinating, if not depressing, figure.
"I, Tonya," the 2017 Oscar-nominated film starring Margot Robbie as Tonya Harding, is largely to blame. Many millennials only know of Harding's story because of the biographical nature of the film, her time in the Olympics, the incident and the ensuing aftermath.
It does not, however, portray her as a villain. Instead, she is portrayed as the victim of an abusive mother and husband, the latter of whom receives almost all the blame for the knee-cap incident.
Unsurprisingly, the film has created a legion of fans who view Harding empathetically, siding with the maligned figure skater and thus paralyzing their ability to assess her objectively.
"I think, what made the biggest difference in the world was that she didn't have a support network around her," Robbie said of the woman whose life she inhabited for the role. Despite the film's critical acclaim, not everyone is a fan.
Notably, Nancy Kerrigan has not seen the movie because she has been very busy living her life. As for her opinion on the movie, Kerrigan said, "At this point, it's so much easier and better just to be… it's not really part of my life."
Harding has accompanied Robbie on a number of red carpets, including the Golden Globes, and was even thanked in Allison Janney's acceptance speech, which was met with applause from the audience.
When movies are made about people, the real-life subject often accompanies the actor on the red carpet, but usually, their reputations are better than Harding's.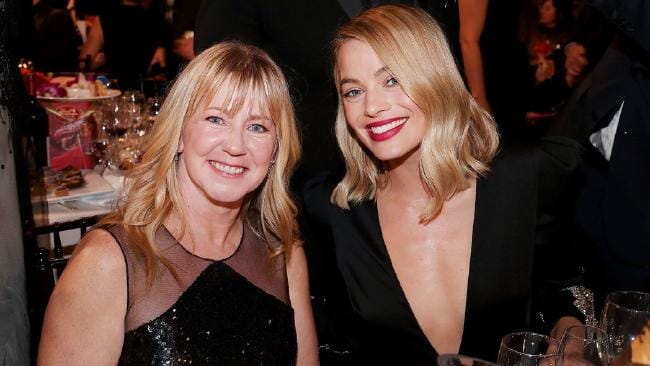 Having her walk the red carpet came with controversy because it puts more positive media attention on her than she should receive. Even though the crowd gave her a warm welcome, many viewers questioned the distribution of praise to someone who helped cover up an attack, especially when the event was centered around abuse and assault.
Since the '94 incident, Tonya Harding has guest starred in many TV shows such as "Roseanne," "Larry King Live," "The Weakest Link" and many others. Currently, Harding is hitting the dance floor on the all-athletes version of "Dancing with the Stars" (DWTS).
She is partnered with returning pro, Sasha Farber, who has expressed his excitement and positivity for this upcoming season on social media. "DWTS" is often known as the "image rehab center," where celebrities or public figures go to fix their tarnished reputations.
Fellow Olympian Ryan Lochte competed on the show in 2016 after his scandal during that year's summer games. The show seems to highlight celebrities who are now considered "has-beens" or those who need help cleaning up their image.
Despite the backlash from viewers on Twitter, Harding is very optimistic about the experience. In an interview with "People Magazine," she said, "I'm not here to prove anything to anyone except myself."
However, as an unfortunate effect of her stardom, Harding has become something of a celebrity, a twist of events so backward that it should not go uncriticized. After all, Harding is the villain in this situation, the one who sabotaged America's sweetheart, robbing Kerrigan of the opportunity she deserved, so why valorize Harding instead of Kerrigan?
"I, Tonya" rightfully deserved the nominations and wins it garnered because the directing, acting and producing were carried out well. Tonya Harding, however, does not deserve the positive recognition she has received as a result of the movie.
She is now back in the spotlight and seen as a "hero." Making a movie about her not only showcases her public figure status but, in a way, makes what she did okay to Americans who do not know any better.
America seems to be obsessed with scandals, serial killers, terrorists and other people who have become newsworthy in a not-so-positive way.
Numerous movies about serial killer Ted Bundy have been produced, including an upcoming biopic. Bundy was one of the nation's most well-known killers, yet people are still interested in his life, legacy and the chilling story behind it all.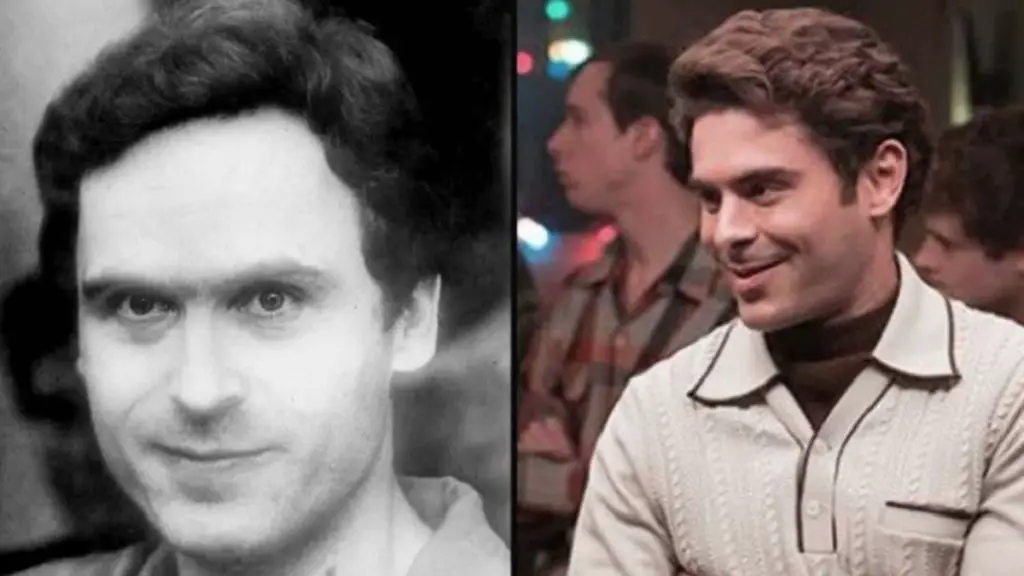 Others movies like "Schindler's List," "Flight 93" and "Patriot's Day" all depict real-life traumatic events, yet are simultaneously critically acclaimed films. It just goes to show that, no matter what kind of scandal happens, people will always be drawn to it, especially if motion pictures are made about them. It's just like revealing terrorists or killers names and faces — not necessary, yet appealing.
"I, Tonya," like many other "based on a true story" films, rehashes what happens, yet fabricates most of the truth. Regardless, audiences are still drawn in because of the culture we live in. In retrospect, Harding's crime is nowhere near the level of terrorists or murders.
If films can be made about those subjects, "I, Tonya" may be seen as historical and informative. The movie wants you to feel sympathetic towards a universally despised figure while keeping the truth opaque. Then again, those films did not bring the subject back into the spotlight, like it did for the 2017 picture.
Another reason why Harding should not be seen as a hero is that she thinks of herself as the victim. Because Harding was not directly the one to injure Kerrigan, she believes she was wrongly accused and that the public blames her for something she only knew of.
Harding confessed to ABC News that she knew that the attack was going to happen and stated, "I'm always the bad person and I never understood that." If she can't see that she is in the wrong, then maybe that's why the public doesn't see anything wrong with her emerging back into Hollywood.
The media thrives on her playing the victim, but the public doesn't buy her act. Many Americans took to Twitter and other social media platforms to express their dismay about Harding being on "DWTS," attending red carpet events and her time in the spotlight.
Former skater Johnny Weir also expressed his dismay about her time in the spotlight. "I am so over the glamorization of a villain simply because she was born on the 'wrong side of the tracks,'" he posted to Twitter.
"While her upbringing may have been tragic, athletes come from all walks of life and succeed based on merit, not assault. I won't applaud her and I stand for Nancy."
In a time where women empowerment is on the rise, it is very odd that Harding is skating her way back into Hollywood. Instead of glorifying and showcasing her, educate others on what she was involved in and teach them, especially young women, to build each other up instead of knocking each other down.